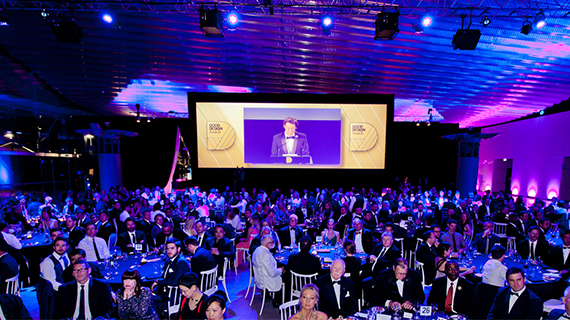 Location:
The Pavilion, Darling Harbour, NSW 2000
The Good Design Awards Gala Night is a celebration of the 2015 Good Design Awards entries which represent excellence in innovation and cutting edge design from Australia and around the globe. The Good Design Awards is Australia's longest standing design awards program dating back to 1958.
Some of Australia's most iconic designs found national recognition on the shoulders of the Good Design Awards including the Hills Hoist, the Caroma Dual Flush toilet and the RØDE microphone. Finalists in the Good Design Awards congregate alongside VIPs from government, industry and international design bodies as recipients of the prestigious Good Design Award® are revealed with the overall pinnacle Good Design Award® of the Year being announced against a backdrop of colour and light during Vivid Sydney.
The Good Design Awards Gala Night also throws the spotlight on Australia's upcoming designers and innovators who have entered the Hills Young Australian Design Awards open to anybody under the age of 25. Winners from this free-to-enter program are also announced at the Gala Night and awarded up to $25 000 in cash to kickstart their design career. Join us as we celebrate Australia's contribution to design and how across industries, we are working together to create a better Australia and a better world by design.
Find out MORE here.
Proudly presented by Good Design Australia.