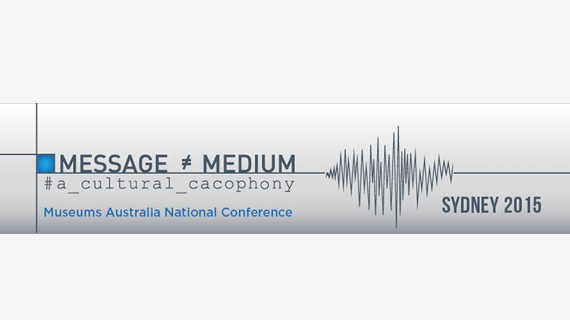 Location:
Sydney Town Hall, 483 George Street, Sydney NSW 2000
This event is for anyone working, volunteering or interested in the cultural sector of Australia's collecting organisations (museums and galleries). It is the annual national conference of the peak professional association Museums Australia. It will feature about 100 speakers who will debate the changing nature of the sector, a large creative industries trade fair and many Sydney-specific social events.
Highlights include:-
Museum & gallery challenges and opportunities in the regions - Alderton, Vos & Watterson, May 21.
Barrangal dyara, Jonathon Jones' very good idea - re-imagining Sydney's historic Garden Palace, May 22.
Inter-disciplinary practice trends in the visual arts - Dean, Glass-Kantor, Dagostino, Havilah, Schwensen & Boutin, May 22.
The biggest museum developments in the world, global cultural ambition - Lynch & Schauerte, May 22.
The power of narrative - Mazda, May 23.
Museums, mausoleums and muniments rooms - Simons, May 23.
Sowing the seeds of wisdom and cultivating creative thinking - Hatherley, May 23.
Communicating the natural history museum - McKay, May 24.
A university's cultural renaissance - Mares, May 24.
Parthenon sculptures / Elgin Marbles, the thorny question of provenance - Boland, West Brett, Sloggett, May 24.
The contemporary relevance challenge for cultural institutions - Williams & Belgniorno-Nettis, May 24.
Barangaroo and Bunjilaka: big perspectives on indigenous Australian culture - Ridgeway & Grieves, May 24.
http://www.ma2015.org.au/index.asp?IntCatId=14
Conference takes place at the Australian National maritime Museum (May 21) & Sydney Town Hall (May 22 to 24).