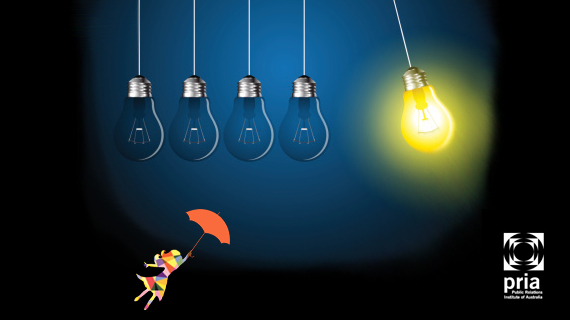 Location:
Vivid Ideas Exchange, Museum of Contemporary Art, Australia, Level 6 Terrace Entrance (Circular Quay West Side), Sydney NSW 2000
The little black book has disappeared. Creative content is now PR's greatest commodity.
To stand out, innovative ideas are key.
Join our big hitting creative thinkers from a broad range of backgrounds with both national and international successes who will discuss what makes a campaign stand out, how to pull together a killer PR team, and how each of them plans to stay on top.
These communication superstars will take a critical look at how 'doing PR' has changed. Gone are the days of having the right media contacts to generate media coverage, now it's all about being able to think creatively and come up with big ideas that can generate engaging content in an increasingly noisy and fragmented media environment.
Adam Good, Director Digital Media & Content, Telstra
Amanda Little, Senior PR Adviser, FPRIA and PRIA NSW Councillor
Glen Cassidy, Co-founder, Cake Wines
Lex Deasley, Creative and Strategy Director, Hausmann Group
Shane Currey, Director of Design Thinking, Visualisation and Storytelling, Deloitte Australia
Whether working client side, agency side, in one of the Fortune 500 giants or as a sole trader in your very own start up, whatever type of professional communicator you are, this session will introduce you to a world where culture and commerce unite.
This event is presented by The Public Relations Institute of Australia; The Public Relations Institute of Australia (PRIA) is the national industry body for public relations and communication professionals in Australia.
PRIA represents and provides professional support and recognition to over 4,000 practitioners and more than 100 consultancies nationwide.
Since 1949, it has been PRIA's role to promote and enhance professional communication to the broader community.
PRIA adheres to the highest standards of ethical practice and represents public relations practitioner's best interests.
For PRIA member discounts please visit http://www.pria.com.au/training/event/vivid-ideas.
*********************************************************
*$4 Booking fee and 2.25% transaction fee applies.
POWERED BY THE TICKET GROUP.
*********************************************************