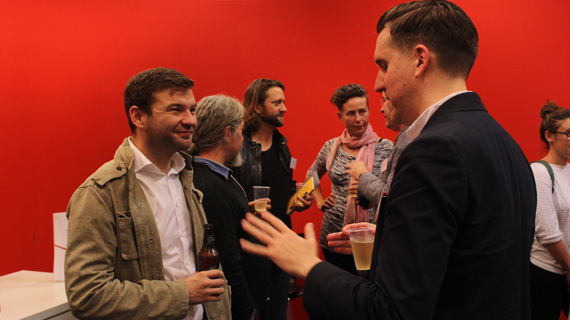 Location:
Utzon Room, Sydney Opera House, Bennelong Point, Sydney NSW 2000
The arts in Australia is headed by Artistic Directors of varied credentials: those who have carved strong careers as practitioners, those who hit the director circuit, jumping from festival to festival, and those who join us temporarily from afar.
SAMAG (Sydney Arts Management Advisory Group) asks: so who should be leading our arts organisations? And what does it take to be a good Artistic Director? Hear about challenge, innovation and hands-on leadership from some of Sydney's most inspiring Artistic Directors.
Speakers:
· Ralph Myers, Artistic Director, Belvoir
· Rosie Dennis, Artistic Director, Urban Theatre Projects
· Johanna Featherstone, Artistic Director, The Red Room Company
· Stephen Page, Artistic Director, Bangarra Dance Theatre
· Chair: Ben Strout, CEO, Biennale of Sydney
Presented by SAMAG (Sydney Arts Management Advisory Group). http://www.samag.org/