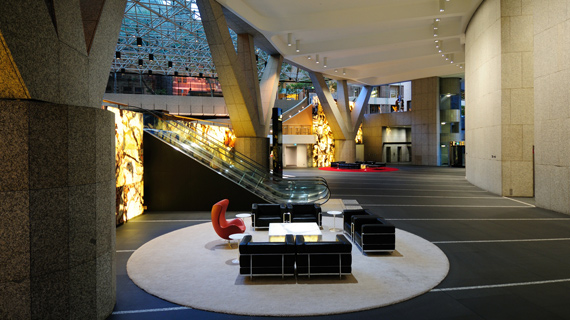 Location:
Grosvenor Place Lobby, 225 George St, NSW 2000
A presentation by Harry Seidler & Associate's Principal Architect Greg Holman and 32 Hundred Lighting boss, Iain Reed at Sydney's iconic and highly awarded Grosvenor Place.  This dramatic and timeless lobby is one of the most renowned buildings in Sydney and will host a limited number of guests for a talk that will literally light up around you.
The speakers will explore with the audience the multiple applications of lighting techniques to enhance and inform amazing architectural spaces. And in the very place where Seidler's design demonstrates the intersections of architecture and art, Holman and Reed will discuss art in light and its temporary and transient magic. This talk will have a highly visual impact.
******************************************************
$4 booking fee and 2.25% transaction fee applies.
POWERED BY THE TICKET GROUP.
******************************************************