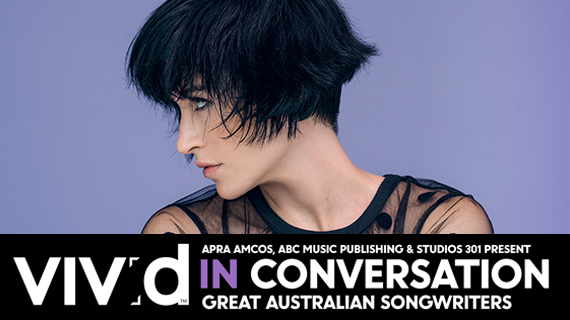 Location:
Studios 301 - 18 Mitchell Road, Alexandria
Presented by APRA AMCOS and ABC Music Publishing, this panel features:
Dave Faulkner - lead singer, guitarist and principal songwriter for the Hoodoo Gurus
 
Megan Washington - two time ARIA Award winner and multi- platinum songwriter and artist
 
Shane Nicholson - Songwriter, APRA Award winner, solo-artist and co-writer with Kasey Chambers 
 
Adalita - Songwriter, solo-artist and former Magic Dirt frontwoman
 
Mick Harvey - The Birthday Party, Nick Cave & the Bad Seeds, solo-artist
Moderated by Zan Rowe from Triple J this panel includes some of Australia's finest songwriters across the past 20 years. They will come together for one night to discuss the process and art behind crafting a song.
Panelists will discuss and reminisce on their personal songwriting experiences and how they crafted independently or collaboratively some of Australia's favourite music.
After the panel discussion and questions, there will be an informal networking opportunity. Save the date in your VIVID LIVE schedule and join us at Studios 301, an inner-west recording studio - the perfect place to set the for an evening of songwriting discussion and inspiration. 
This event is free but spots are limited and must be booked in advance. RSVP today – link to RSVPs.