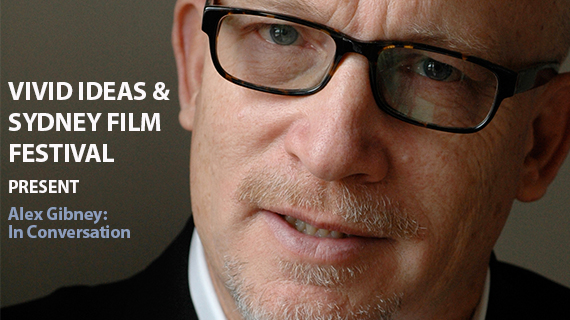 Location:
Sydney Town Hall, 483 George Street, NSW 2000
Vivid Ideas and Sydney Film Festival present: Alex Gibney: In Conversation
Alex Gibney is one of the world's most prolific and controversial film-makers.
Gibney is behind the most contentious documentaries including We Steal Secrets: The Story of Wikileaks, which took a comprehensive look at WikiLeaks, Julian Assange and Chelsea Manning. He has also taken us inside the 2001 collapse of the Enron Corporation in Enron: The Smartest Guys in the Room, which secured him an academy award nomination in 2005; and Mea Maxima Culpa: Silence in the House of God, which shook the Catholic Church.
In his latest film, Going Clear: Scientology and the Prison of Belief, Gibney is once again in the spotlight. This 2015 documentary goes inside Scientology, providing a condensed history of the Church and its founder.
Gibney joins us for this exclusive discussion, exploring the nature of telling complex, real world stories and explains how the film became the second most watched HBO documentary in the past decade. This event is a must-see for every film-maker and storyteller.
Talk Only $30.
Film + Talk $40, including a Saturday Screening
Purchasing a 'Film + Talk' ticket will grant you access to the talk and the Saturday 6 June, 2.00pm session of Going Clear: Scientology and the Prison of Belief. After the purchase of this package your ticket to the film will be emailed to you on the next working day.
PRESENTED BY: