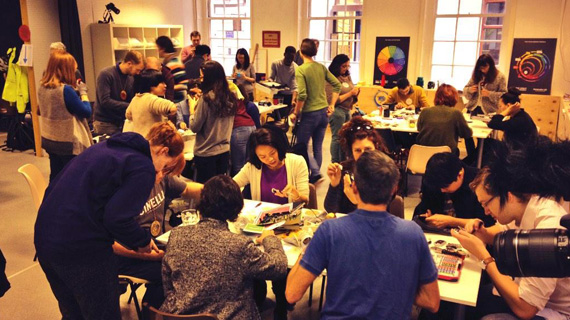 Location:
Vivid Ideas Exchange, Museum of Contemporary Art, Australia, Level 6 Terrace Entrance (Circular Quay West Side), Sydney NSW 2000.
FORGET THE RAT RACE, JOIN THE BEST CASE. 
The Circular Economy is generating thousands of new jobs, creating huge investment and designing with a conscience. 
Waste is known as an unwanted resource. But is that fair? Perhaps it is simply in need of a creative movement, set to change perception about the way we use, deal, and think about our most common by-products.
In this 'take, make and throw away' world, we're constantly surrounded by stuff and things (and more things and more stuff). Quickly, easily, and without thinking, our casual collections become waste. Whether it be a finished coffee cup, an old phone or an unwanted gift from grandma, our waste runs so rampant in our everyday life, it's now become invisible.
The Circular Economy is flipping waste on its head by presenting new ways to look at use of resources. Instead focusing on regenerative design. 'Upskill to Upcycle' brings together leaders of this movement to present their thoughts, innovations and skills to inspire conscious individuals and communities to do the same.
Deep dive into a collaborative design challenge showing you the true value of waste like you have never seen it before. 
Get hands-on and crafty with electronics, everyday products, and waste materials!
Leave energised, inspired and excited about the future. 
This event is for creative thinkers, community makers and social curators. 
A trillion dollar future awaits you, book your ticket today. 
Highlights Include:
• Thought leaders' panel discussion

• Local makers goody bag

• Access to a future thinking network

• Design prizes
*********************************************************
*
$4 Booking fee and 2.25% transaction fee applies. POWERED BY THE TICKET GROUP.
*********************************************************
Presented by Circular Economy Australia.