Four Illuminating Light Artworks to See at Vivid Sydney in 2022
14 Feb 2022
Creating a kaleidoscope of colour on Sydney's iconic places and secret spaces, this year's Vivid Sydney light installations will enliven the soul of the city from 27 May to 18 June. This year's 8km Light Walk is the longest in the festival's history, stretching from Sydney Opera House to Central Station. Here are four mesmerising art works to get you excited about what's to come.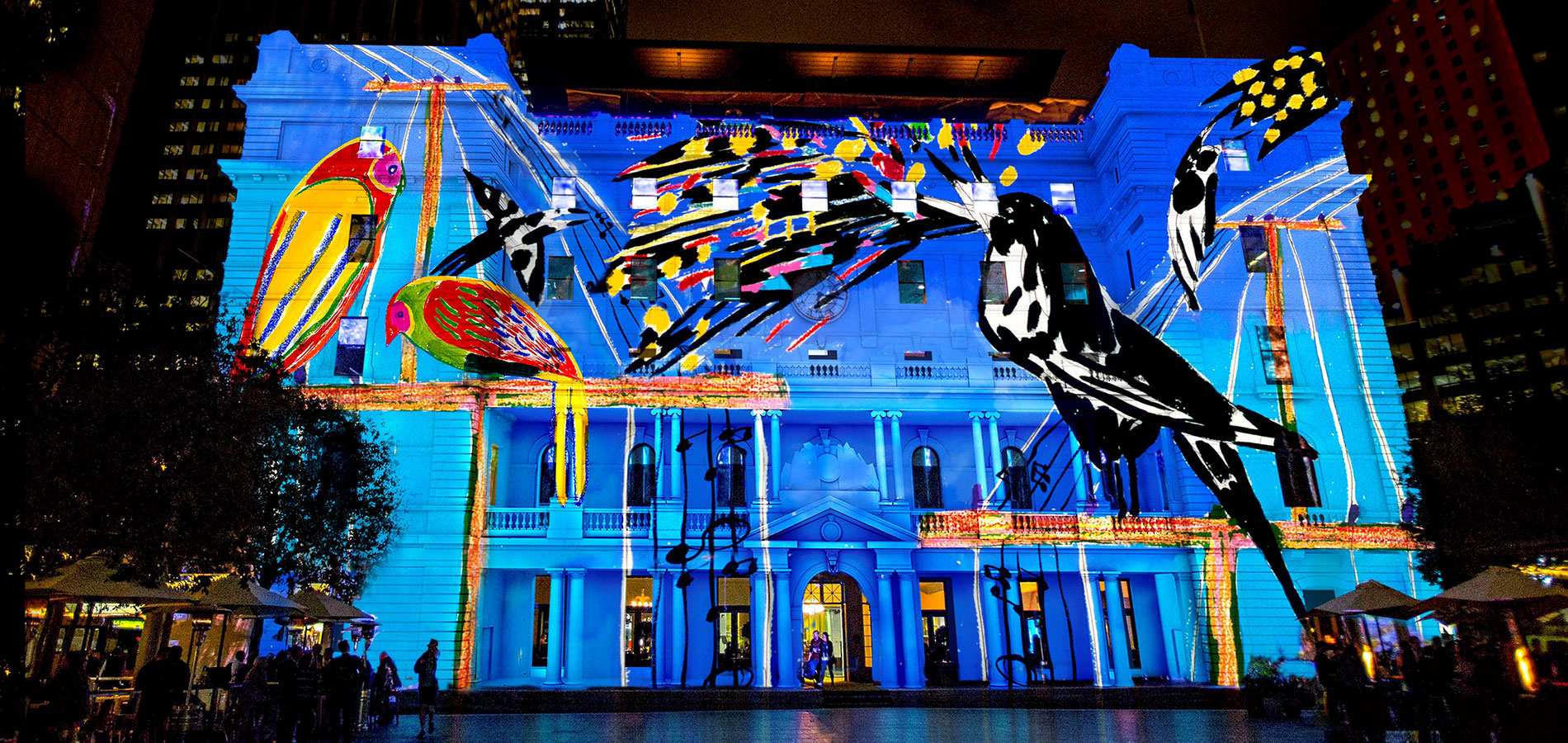 For Sydney With Love
Where is it? Customs House, Circular Quay
Who made it? Ken Done in collaboration with Spinifex Group
What is it? A day in the life of Sydney from morning to night
Ken Done is one of Australia's best known and most respected artists. His acclaimed art hangs in galleries across the globe and his unmistakable brushstrokes have covered plenty of items during his stellar career: canvases, bedspreads, placemats, t-shirts, magazine covers and even swimwear – nostalgic symbols that transport many Australians to bright memories of Sydney. But never will this Sydney artist's work be displayed in such a large and colourful scale than at this year's Vivid Sydney, bursting to life in a joyful animation projected onto the façade of Customs House. In collaboration with animators from digital storytelling group Spinifex, Done's evocative scenes of Sydney Harbour will unfold across the building's façade. From boats sailing across the harbour to gardens, beach scenes and the city's most famous icons, Done's work is both a celebration and a love letter to his home. "Sydney is one of the great cities in the world," he says. "As a boy... I would take the bus down to Circular Quay and I would run to get into the top front seat of the bus upstairs to get that first glimpse of Sydney Harbour. Even when I was a young art student going to East Sydney Tech, the trams went from beside Customs House, so to be able to create something on that building is an absolute delight."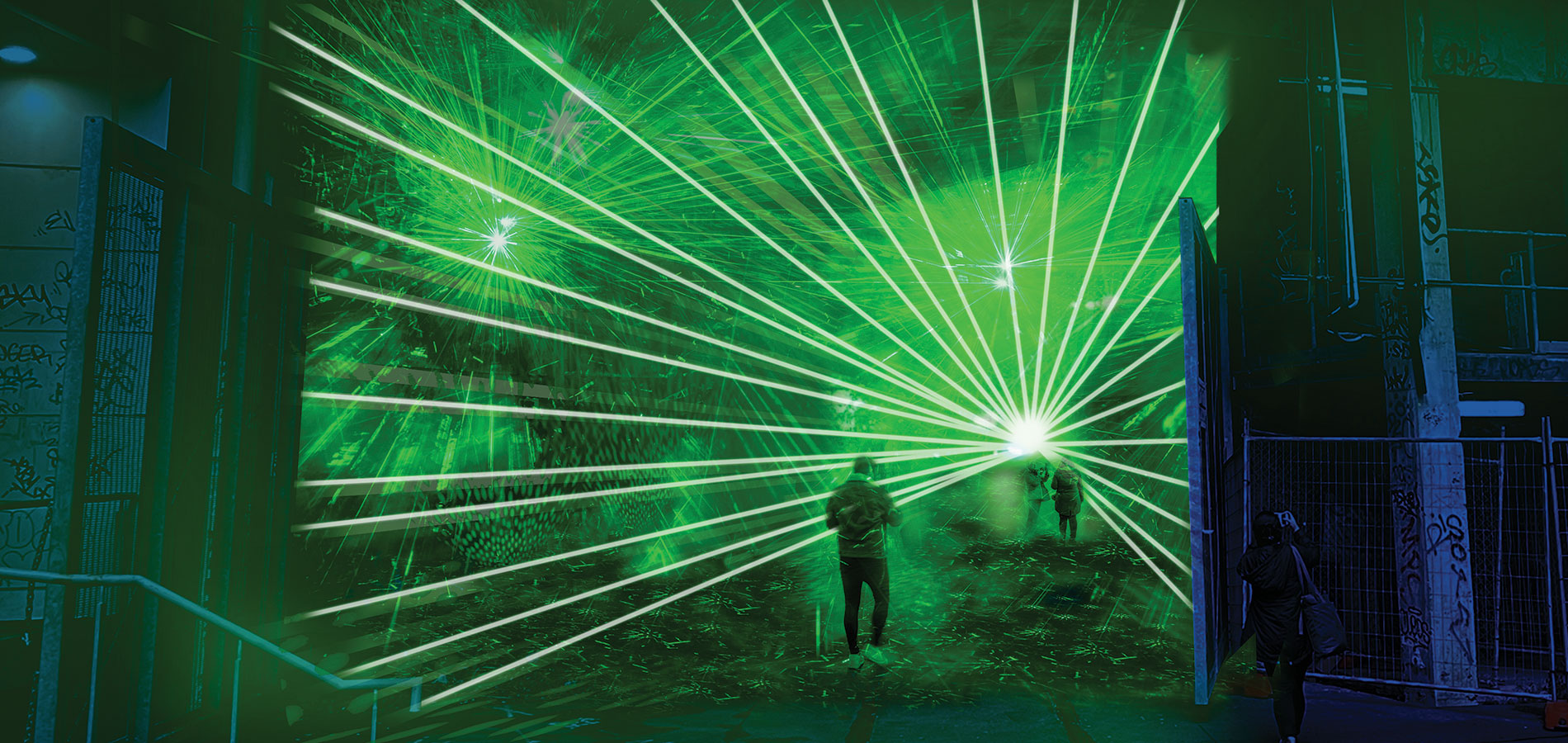 Convergence
Where is it? The Goods Line Tunnel
Who made it? Mandylights
What is it? A laser installation in an unused rail tunnel
Tunnels are portals to other worlds – we venture into the darkness never entirely sure what we'll encounter and often never knowing what awaits on the other side. This year, Vivid Sydney unveils the soul of our city by exploring our history through contemporary, innovative works in unexpected spaces like The Goods Line Tunnel. Defunct since 1984, The Goods Line Tunnel – a space that began life back in 1855 as part of the first freight railway line to the port at Darling Harbour – will reawaken during this year's Vivid Sydney, becoming a portal to a spectacular confluence of light, laser and smoke with Mandylights' artwork, Convergence. After almost 40 years of disuse and darkness, the mesmerising space will lure visitors in as they follow bouncing rays of light into a fully immersive display – the largest scale laser installation in Vivid Sydney's history.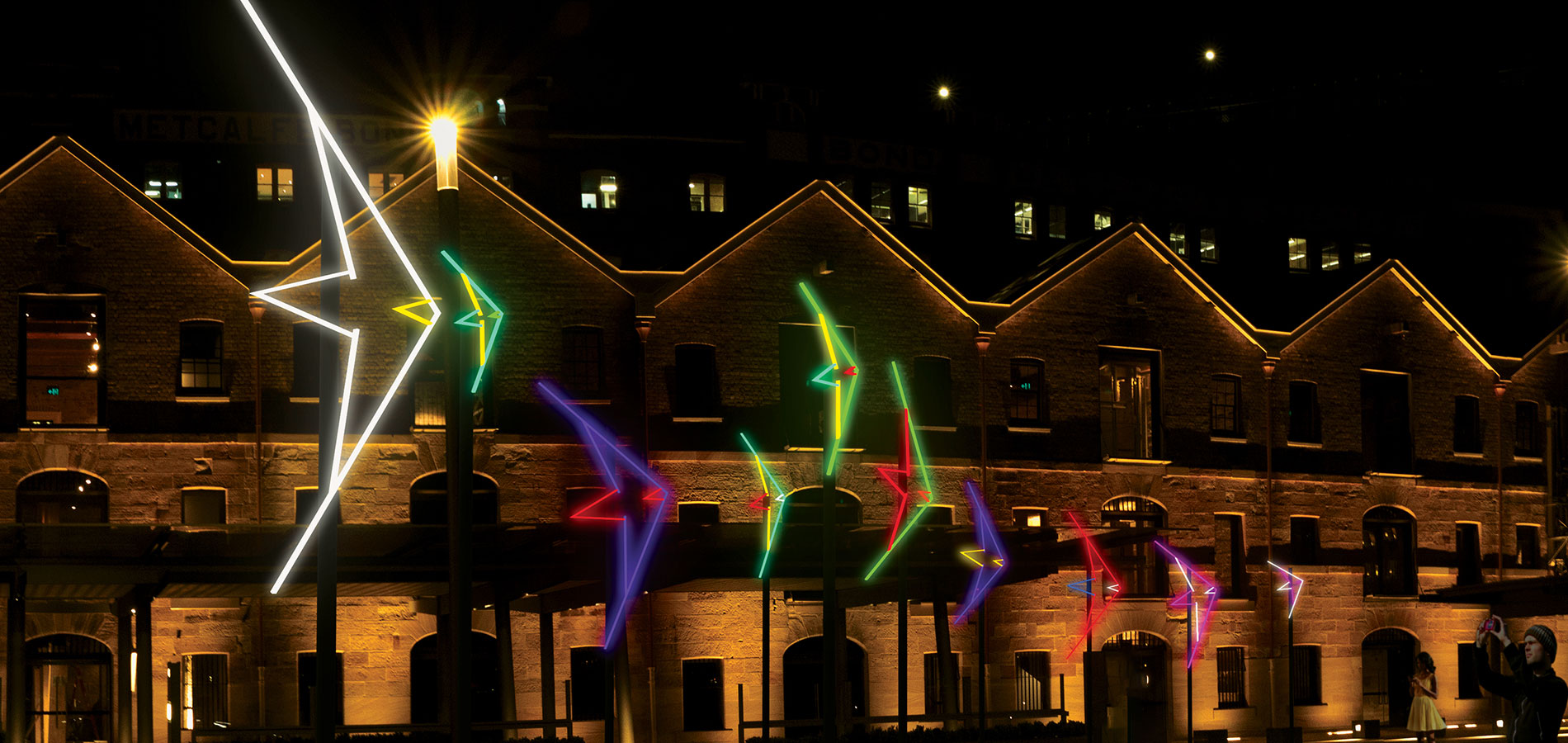 Future Natives
Where is it? Throughout the Light Walk
Who made it? Chris Daniel
What is it? A trail of neon birds
Sydney has always held an affection for its bird population – from pretty rainbow lorikeets to cackling kookaburras, loveable magpies and even the misunderstood ibis, our feathered friends who make their home in our CBD parks and neighbourhood trees are part of the soul of our city. Sydney birds are lively reminders of our natural environment – connecting us to nature daily. At this year's Vivid Sydney, the city's great birdlife will connect us to the installations by leading us along the Vivid Sydney Light Walk. Artist Chris Daniel takes inspiration from the Sydney's diverse winged creatures with his installation Future Natives, 200 neon birds that will form a sculptural wayfinding path along the Vivid Sydney Light Walk. From the Sydney Opera House to Central Station, Daniel's flocks of brightly coloured Sydney bird species will not only guide visitors from one installation to the next, but also encourage us to consider how important Sydney's feathered friends are to the future of the city, and how our changing environment continues to impact their lives.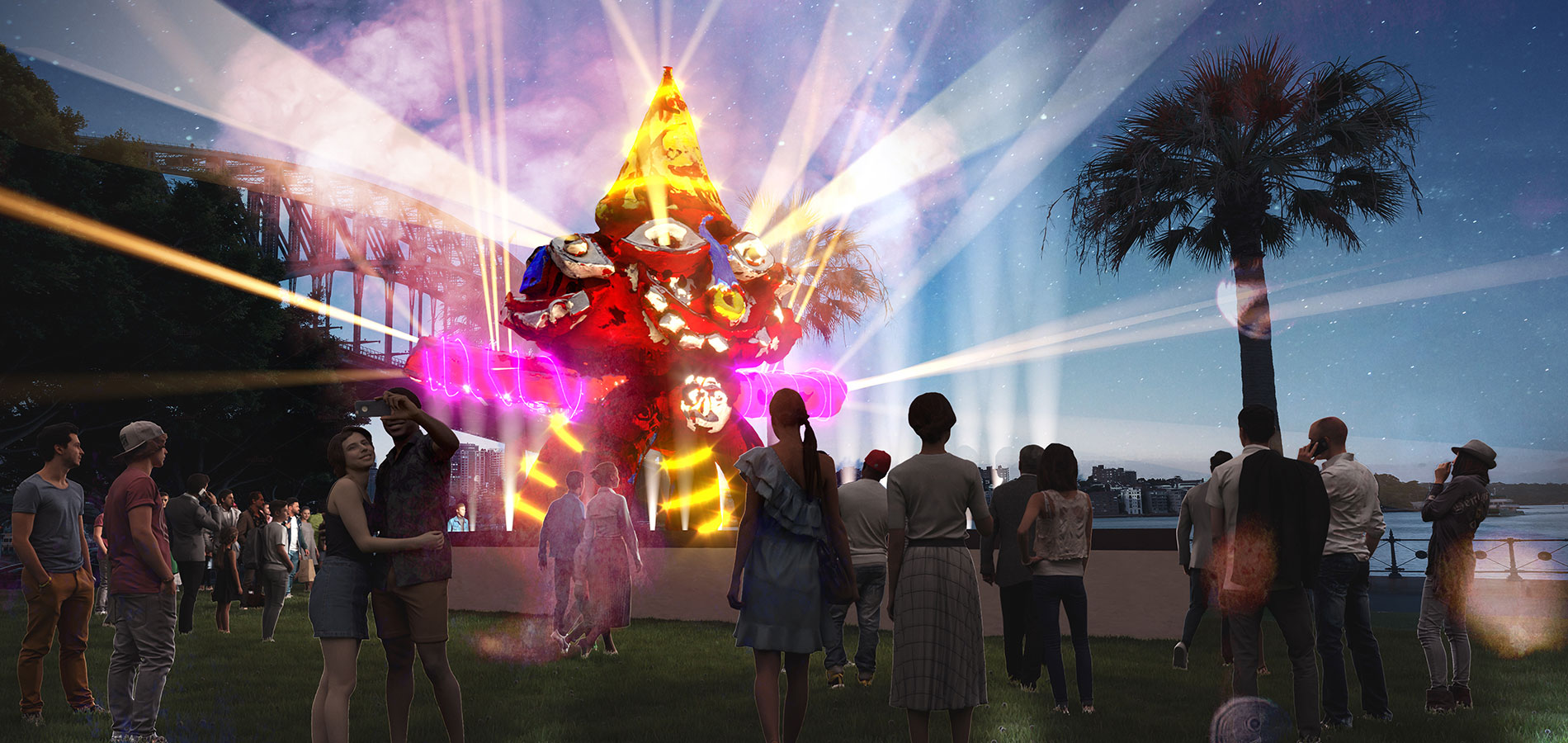 Earth Deities
Where is it? Hickson Road Reserve
Who made it? Ramesh Mario Nithiyendran
What is it? A monumental sculpture illuminated with light and animation.
Sri Lankan-born, Western Sydney-raised artist Ramesh Mario Nithiyendran has been commissioned to create a site-specific artwork for this year's Vivid Sydney: Earth Deities, an eight-metre-tall, multi-limbed and cacophonous avatar that will come alive at night through the synthesis of dramatic lighting. Towering over a corner of Hickson Road Reserve, the contemporary sculpture will be positioned between multiple Sydney landmarks – the Sydney Opera House, the Sydney Harbour Bridge and the expressive grin of Luna Park's entrance – and reflects upon Sydney as a global, multicultural city with plural histories.