25 Unexpected Facts About Vivid Sydney
27 Apr 2021
So, you think you know every little thing about Vivid Sydney — Australia's biggest and brightest festival of light, music and ideas? From intricate urban illumination to soaring sounds in unexpected places and puzzles to ponder at thought-provoking talks, there's more to Vivid in 2021. Here are some fun facts that you might — or might not — know about this sensory spectacle.
1. The very first Vivid Sydney began in 2009. One of the original creators of the event, Anthony Bastic, was inspired to light up the Sydney Opera House after seeing illuminated buildings in London in 2007.
2. It takes 5.2 kilometres of network cable (fibre and ethernet) to light up the Sydney Harbour Bridge and the city during the event. That's almost five times the length of the bridge.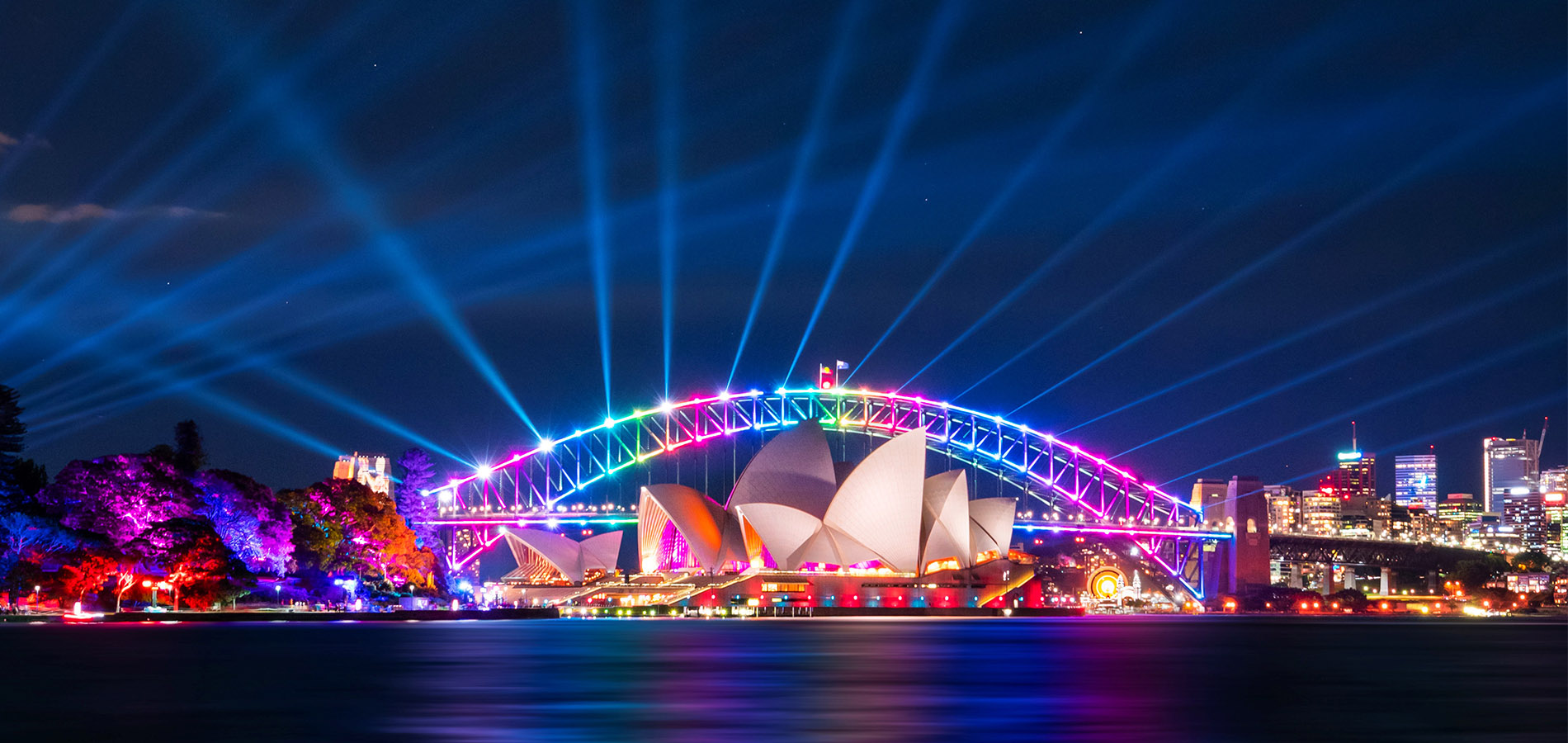 3. There were 57,000 prams wheeling across Vivid Sydney at the 2019 event. Babies are very much welcome to our playground of the unexpected!
4. Rain or shine, the show must go on! We ensure that the lighting equipment stays safe even when it rains by using waterproof technology that is specifically designed for the Sydney Harbour Bridge and city. Everything is covered in water-repellent sealant and suitable for even the most intense rainstorms!
5. We couldn't do this without a little help from our friends. There were 733 volunteers in the Vivid Sydney team in 2019.
6. And they are all hard workers — our volunteers clocked up a total 19,798.5 hours of work at last year's festival.
7. It takes 11 months to plan and create the artwork projected onto the Sydney Opera House Sails — one of the highlights of Vivid Sydney.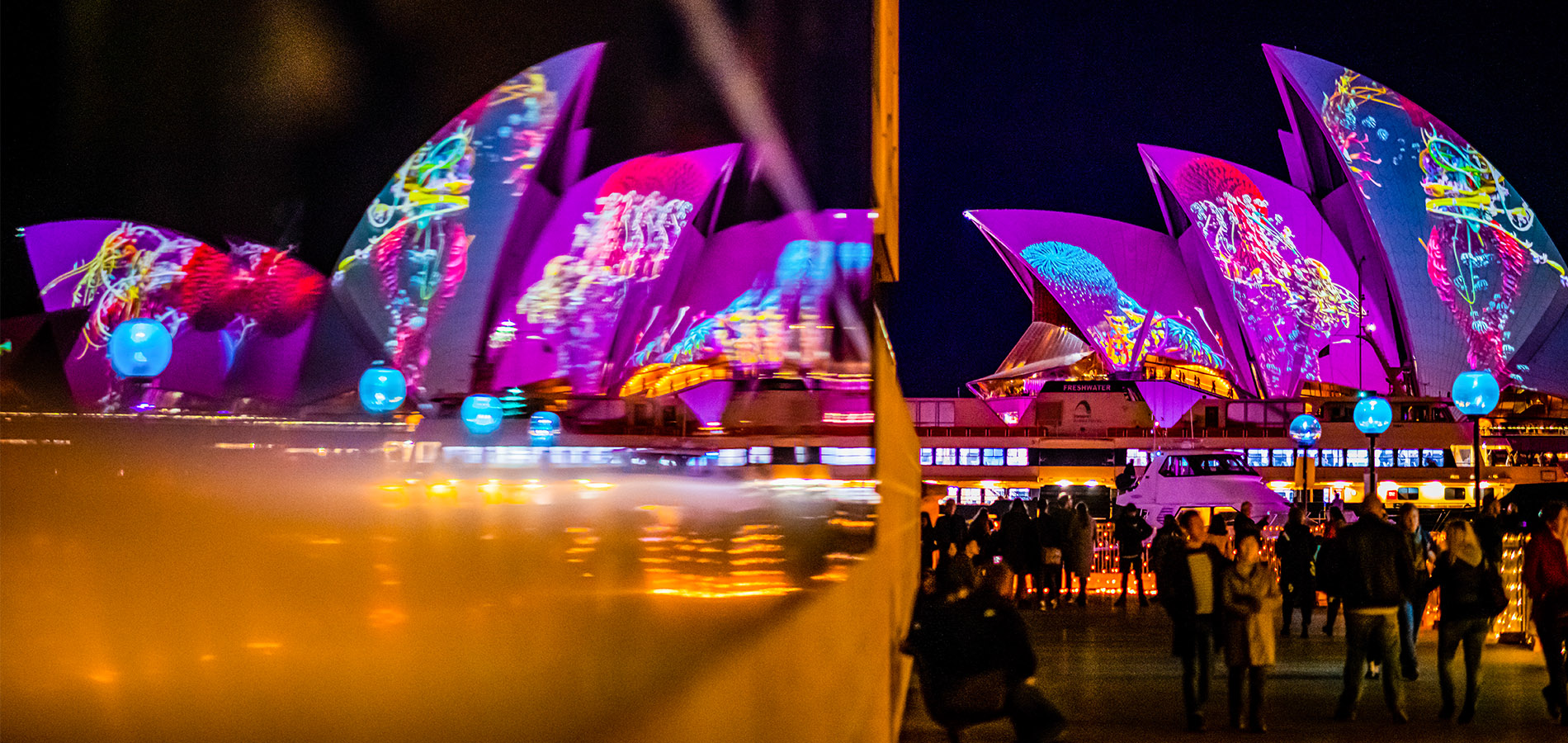 8. In 2019, 2.4 million people attended Vivid Sydney. To put it in context, that's almost the entire population of Western Australia!
9. We've got plenty to see and do — 2.7 hours is the average amount of time visitors spend exploring the magic of the festival.
10. In 2021 Vivid Sydney is shifting to mobile networks, using brand new 4G and 5G technology to not only control all the lighting, but to remotely monitor the thousands of lights that will be spread over about 21 sites across the Sydney CBD.
11. The most popular individual installation was the Cathedral of Light from the 2016 festival which had over 1,400 images of it posted on Instagram. The most instagrammed installation of 2019 was Chinese-American visual artist and filmmaker Andrew Thomas Huang's Austral Flora Ballet. The iconic picture of the Sydney Opera House lit up with Huang's psychedelic floral deities captured hearts.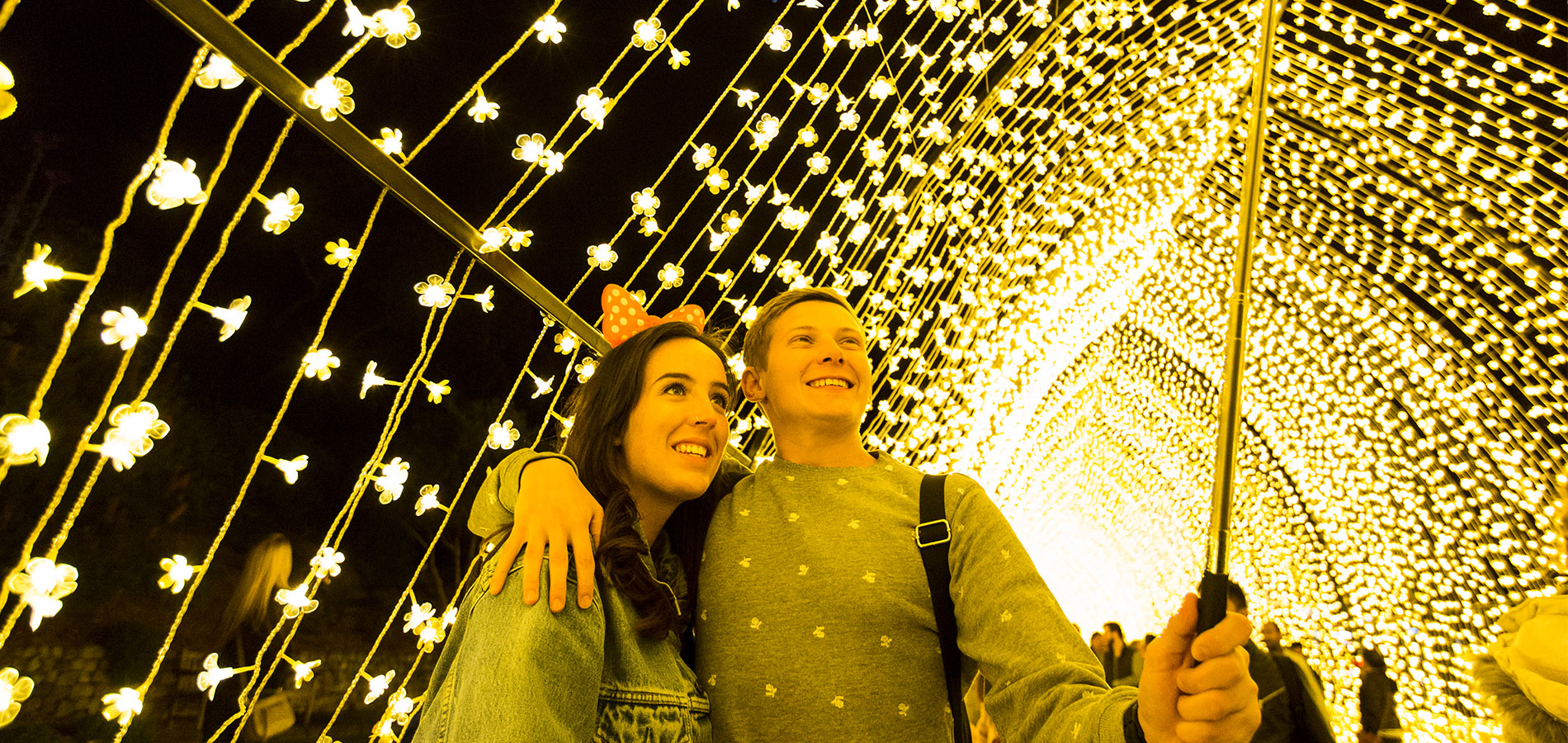 12. A whopping 621.7 million people were reached using #vividsydney hashtag in 2019.
13. While 93.3 million people were reached on our Vivid Sydney Facebook and Instagram pages in 2019.
14. Vivid has gone viral — the 2019 Sydney Opera House Lighting of the Sails was posted to Instagram 26,000 times.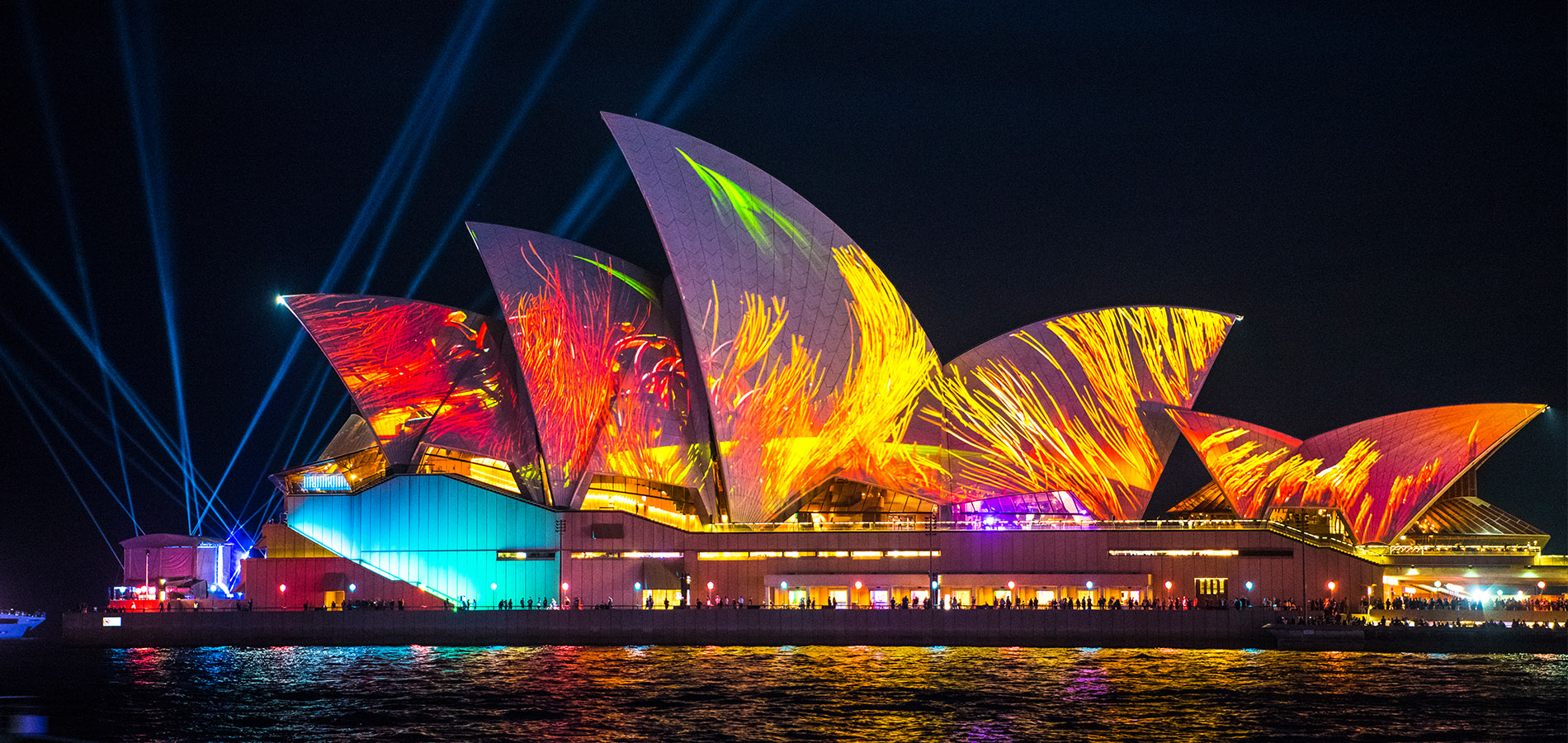 15. We're on TikTok, too! Vivid Sydney had 1.3 million views in 2019.
16. #VividSydney has been used 502,000 times on Instagram since 2017. #blessed
17. In 2021 the Sydney Harbour Bridge will have the most lights ever for Vivid Sydney, including searchlights in new positions. The Sydney Harbour Bridge approach will be lit for the first time, connecting the bridge to the rest of the city – a sight to behold.
18. Vivid Sydney generated $171.9 million into the economy from overnight visitors in 2019.
19. It's easy being green — in 2019, all grid-connected lighting installations in the Vivid Sydney Light Walk were powered with 100% Green Power accredited renewable energy through the purchase of Large Generation Certificates from certified NSW generators.
20. Vivid Sydney features artists of all ages. The youngest to be involved in this year's festival are two very talented ex-UTS students, Gemma Ferguson and Luke Turk, both 21 years of age. Both are recent graduates from the UTS Design course who have branched out on their own.
21. Though this year's event will be just for Australia, in 2019 we were a global attraction. 86,700 travel packages were sold to international travellers; the top markets were China and USA.
22. On a clear night, the Vivid Sydney searchlights are visible from up to 6 kilometres away. The Sydney Harbour Bridge illumination is visible from anywhere you can see the iconic landmark.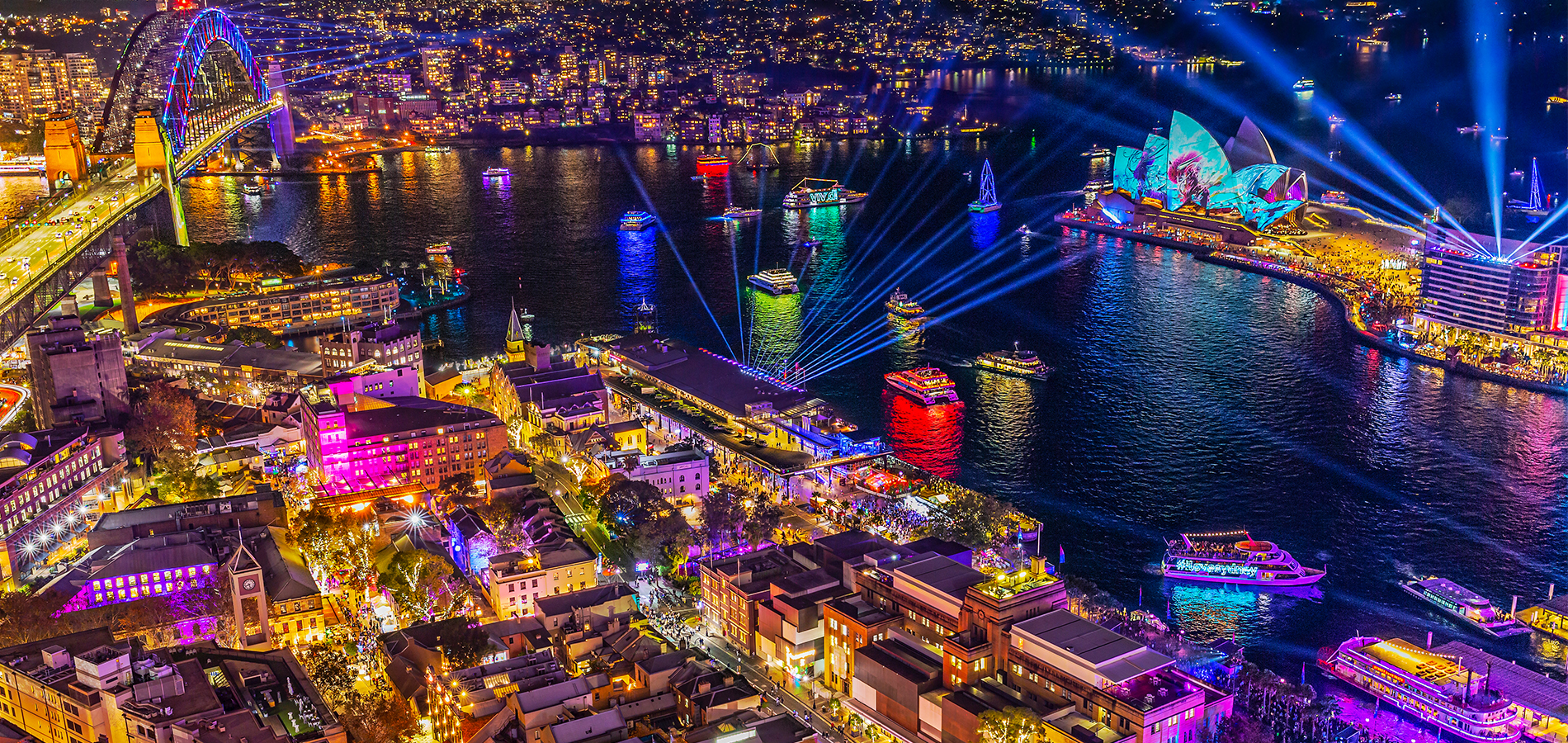 23. It takes six weeks for all the lights to be installed across the city, including three weeks of work just on the Sydney Harbour Bridge.
24. All good things take time — several international installations spend up to three months on the sea to get to us. This includes works from Columbia, Norway, UK, Italy and France.
25. Calling all creatives! We have up to 200+ artist applications for the festival each year via our EOI Vivid Sydney call out.