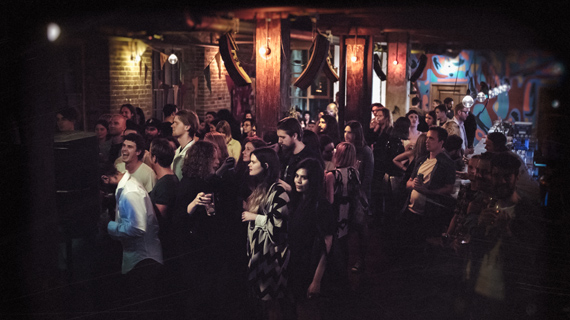 When:
22 May
-
09 Jun 2015
19:00 - 00:00
Location:
Freda's, 107-109 Regent Street, Chippendale, NSW 2008
Freda's is a bar and creative space in Chippendale with a commitment to showcasing emerging artists, musicians & DJs, and creating a friendly and carefree atmosphere in which to enjoy them. From Sade tribute nights and Resort themed recovery parties to Sustainability Forums and Fashion Pops up, the space is defined only by it's versatility and our enthusiasm to try new things.
Having built our events program from scratch over the past year and provided the vast majority of the shows to public for free, Freda's is more than a bar, it's a community of like minded creatives. We don't just book bands, we put them together including The Cut Silk Dance Band (Disco / House), The True Blue Bush Band (Ozploitation) and Adult Consensual (80's) with our events team always on the lookout for exciting new concepts and artists.
Through the Vivid, Freda's program is full of exciting events including special guests like A.R.T. Wilson, Steele Bonus & Noise In My Head, guest curators – Plastic World, High Horizonz and Vibe Positive. As well as Freda's favourites – Cut Silk & Jingle Jangle and the cherry, a tribute band performing the music of legendary Jap electro-pop pioneers Yellow Magic Orchestra!
The program runs from May 22nd until June 7th.