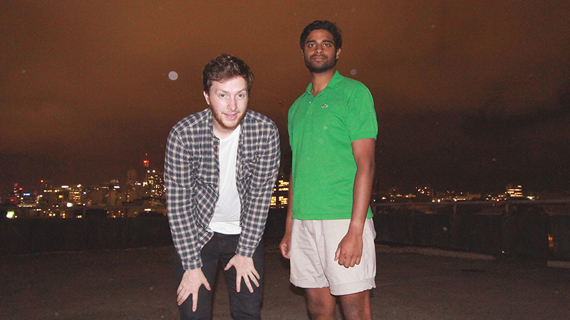 Location:
Freda's, 107-109 Regent Street, Chippendale, NSW 2008
Enter Plastic World, a brand new boutique record label geared towards pushing forwardthinking Australian music on an international scale. Helmed by former Future Classic Label man James McInnes and Vic Edirisinghe – part owner of cult touring/management group Astral People. The pair intend to utilise years of industry experience and global connections to push a local contribution to the future of music worldwide.
Each release – a high-end example of domestic talent to be pressed on limited 12" vinyl runs – will contrast Australia's electronic underside with internationally renowned support, allowing global freedom without losing unexplored heritage. With limitless direction and an abundance of undiscovered brilliance, the label has been awarded the type of bespoke creativity that comes with exploring an entirely new concept.
"The Australian dance and music scene is booming! Having both worked on a local and international level with artists we thought the time was right to launch our own thing and get some great sounding records out there. This has been a long time coming and we are both very excited about these next steps we are about to take," said James McInnes & Vic Edirisinghe
"We believe whilst the dance music scene in Australia has moved a great deal forward in recent years, an output oversight has seen a distinct lack of channels for domestic artists to distribute themselves without moving elsewhere. Not only has this deficiency hindered creative progress but slowed down a scene on the brink of international quality."
The debut release on the label comes direct from Sydney duo Alba, (formerly Albatross) who have blown Australia away with their Murder / Casper's Theme EP and recently supported the likes of Four Tet, Mount Kimbie and Gold Panda to name a few. Knokke / Law with be a
double sided stomper featuring remixes from two of detroits finest - Rick Wade and Jimmy Edgar – as well as Sydney duo Cliques. Follow up releases will remain as enigmatic as distinct, offering virtuous craftsmenship and an eye to quality over quantity.
Plastic World – coming to a turntable and dance floor near you.