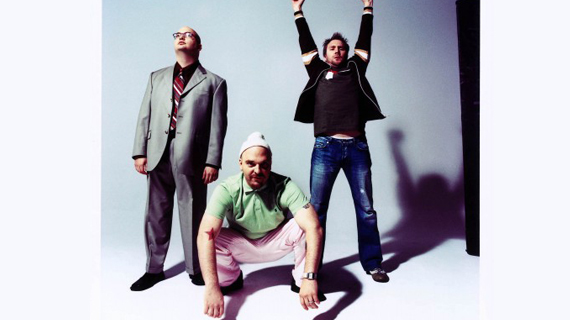 Location:
The Basement, 29 Reiby Place, Circular Quay NSW 2000
Few jazz groups in recent memory have amassed such acclaim and inspired such controversy as The Bad Plus. For over a decade, they have thrived at the intersection of jazz, indie rock and contemporary classical music.
Bassist Reid Anderson, pianist Ethan Iverson, and drummer David King make up this powerhouse collective, and together they have broken down the walls of jazz convention, creating an uncompromising body of work, while staying true to their belief in "avant-garde populism:" progressive, musically sophisticated ideas without the highbrow trappings.
Their vast repertoire is primarily composed of original music, but they are also renowned for their deconstructions of pop, rock, country, and classical pieces such as Nirvana's "Smells Like Team Spirit" and Stravinsky's Rite of Spring.
At the forefront of a new instrumental music movement, The Bad Plus blends a unique variety of influences with their endless originality, a combination that draws fans from both traditional jazz and mainstream audiences.
Ethan Iverson (piano) Reid Anderson (bass) David King (drums)
"...about as badass as highbrow gets" - Rolling Stone
"Audacious, rule-breaking jazz trio crunches and at times pulverizes swing to let improvisational freedom shine...Dynamics play a huge roll in the act's music, as does humour, an element sorely lacking in most of contemporary jazz. But beauty is also key... jazz purists tremble while the vanguard flocks." -Billboard
*Prices do not include booking fee.