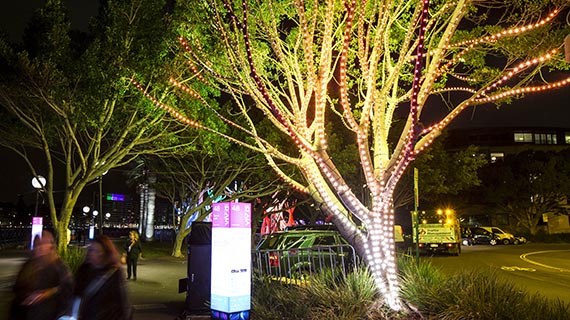 When:
22 May
-
08 Jun 2015
18:00 - Midnight
Location:
Hickson Road Reserve, The Rocks, NSW 2000
Artist: Dean Griffin
Collaborators: Tomas Sandoval (USA)/Denis Carcagne (The Netherlands)
The Philips Tree of Light brings nature to life with light. More than 5,000 individual LED light points create an organic web of digital light to produce a unique interactive visual experience that transforms nature into artwork at night through movement and colour. Each light point is programmed to work in concert, digitally reproducing mesmerising images through light. Philips Color Kinetics ColorFlex technology provides the backbone of the digital tree.