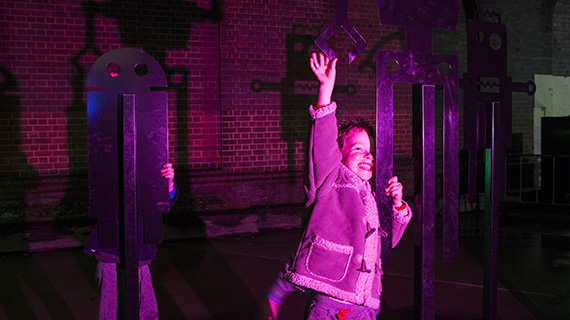 When:
22 May
-
08 Jun 2015
18:00 - Midnight
Location:
Hickson Road, Walsh Bay, Sydney NSW 2000
Artist: Harmanto Nguyen
Collaborator: Daniel Harsojo
Country: Australia
Toy Shadows is an interactive work that uses the simplicity of graphic cut-outs and a light source to examine and develop two surreal, shadowy worlds: a safari tale and a futuristic offering featuring the menacing silhouette of a giant robot. Each scene casts a series of shadows on a wall, evoking a sense of mystery. When the viewer comes within the proximity of the shadows, motion sensors trigger sounds that add to the drama of the experience.