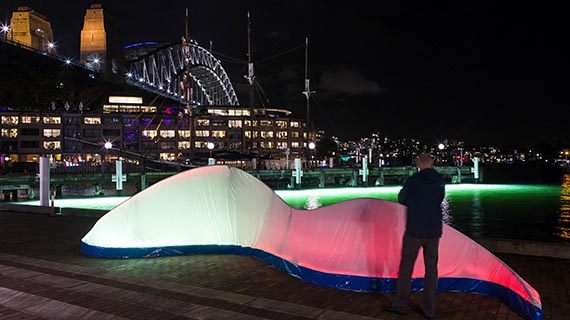 When:
22 May
-
08 Jun 2015
18:00 - Midnight
Location:
Campbells Cove, Sydney NSW 2000
Artists: Oliver Tanner / Dark House Production Design (Mark Dyson)
Country: Australia
Lux Forma presents the organic form of an elongated wave, illuminated from within by a cascading sequence of colour.
The sinuous curve of the 10m-long structure is a complex, twisted metal design, engineered using the latest computer modeling, clad tightly with an outer skin and lit internally by a series of colour-changing LED strip-lights.
The lights change in a pre-programmed five-minute sequence producing a visually striking light sculpture that draws viewers into and along the elegant undulations of its form.