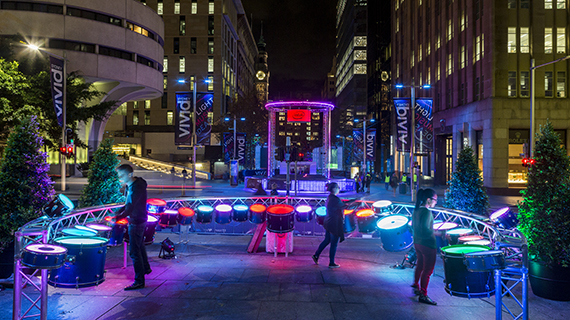 When:
22 May
-
08 Jun 2015
18:00 - Midnight
Location:
Martin Pl, Sydney NSW 2000
Artists: Kate & Marty (Martin and Kathryn Bevz)
Country: Australia
Drum Circle is an interactive, outdoor installation that links the rhythms of beating drums with changing light-scenes. The Drum Circle is set against a background of illuminated trees and each drum contains a custom-designed interface that senses the drum's vibrations and changes the lighting in and around the installation in time with the beat. The work celebrates the fact that every individual has their own beat and suggests that they should express it in their own unique way.