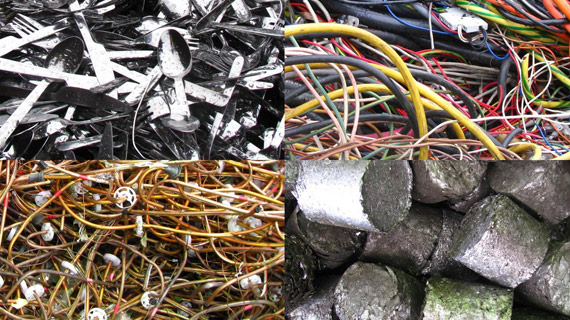 Location:
Aerial Function Centre, UTS, Level 7, 235 Jones Street, Sydney NSW 2007
Innovations in policy, technology and business models are set to transform production and consumption in the Asia-Pacific region. This is driven by global resource constraints and the enabling potential of the digital revolution. New wealth is being created across the supply chain by re-designing products and processes for a circular economy where materials are identified, collected, reused or remanufactured and waste is treated as valuable resource. This represents a shift away from a "take-make-dispose" model to one where products are recycled through the economy in multi-use cycles for maximum value. At the 2014 World Economic Forum it was estimated that the global business potential of circular economy initiatives could be worth $1 trillion by 2025.
Who we are
The World Resources Forum (WRF) is the global science-based platform for sharing knowledge about the economic, political, social and environmental implications of global resource use. The forum promotes innovation for resource productivity by building bridges between policymakers, researchers, business leaders, entrepreneurs, NGOs and civil society.
For the first time, the Institute for Sustainable Futures at the University of Technology Sydney is hosting a special regional forum— World Resources Forum Asia-Pacific, from 1-3 June 2015. The forum is co-hosted by SMaRT @ UNSW, and incorporates the 2015 International Sustainability Symposium on 3 June at UNSW.
Event outline
The World Resources Forum Asia Pacific is the first international conference to be held in Australia with a specific focus on the concepts of the circular economy, which has already received widespread attention internationally.
The three-day program will showcase the latest innovations for wealth from waste and resource efficiency. Industry leaders will offer insights into new business models and interactive workshops will facilitate collaboration between thought leaders to shape and inspire the resource revolution.