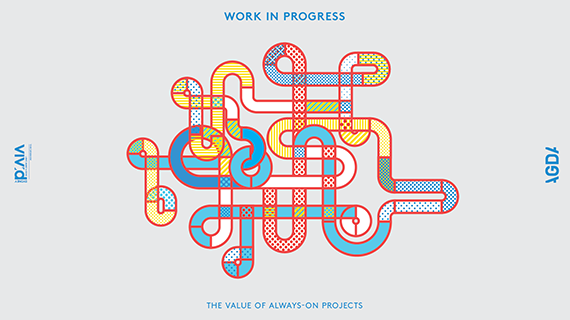 Location:
MCA Harbour Side Room, 140 George St, The Rocks NSW 2000
The days of being a 'complete' creative or 'finishing' a project are over.
We live in a time where to remain relevant and ahead of the game you need to keep evolving.
AGDA have invited thinkers, makers and innovators across art, design and digital to share their ideas and experiences of always-on projects.
Targeted at graphic, motion and digital designers, the event gets inside the minds of the brilliant talent who are 'Always On'.
This event is presented by AGDA, the Australian Graphic Design Association Limited: the peak national organization representing the Australian graphic design industry.
With more than 2,600 members distributed throughout the creative, visual communications, applied design and technology sectors, it is dedicated to advancing the profession through an interrelated program of state, national and international activities in education, advocacy and professional development.
*********************************************
Design Saturday Pass
Immerse yourself in the value of always-on products, digital design at crossroads, and reinventing business through technology, culture and design. These three events will all take place back-to-back on Saturday 30 May. Make a day of it, book all three and SAVE 10%*.
Book
here
for the package.
*$4* booking fee + 2.25% transaction fee applies.
POWERED BY THE TICKET GROUP
*********************************************