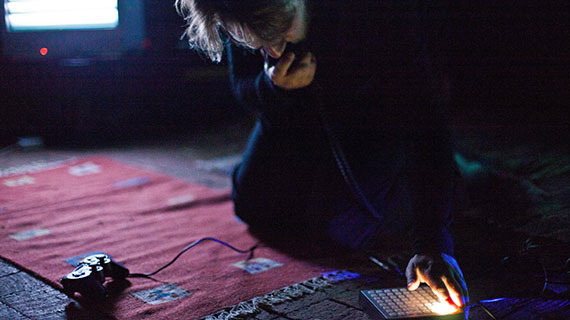 Location:
Seymour Centre, City Road, Chippendale, NSW 2008
We can foresee a world in which the format of the record/tape/CD is consigned to a moment in history, not because we don't need physical media any more, but because in the digital age everything is interactive, evolving, personalisable — and not least music.
This debate brings together practitioners and thinkers from different worlds of music and digital design to reimagine what music is and discuss where its future may lie.
Chaired by Lian Loke, Director of Master of Interaction Design and Electronic Arts, Faculty of Architecture, Design and Planning, University of Sydney.
Speakers:
Oliver Bown, curator Musify + Gamify
Stephen Ferris, Music Manager, VIVID Sydney
Matt Oxley, Head of Creative Technology at DDB Group Australia
Dr Damien Ricketson, composer and lecturer in Contemporary Music, Sydney Conservatorium of Music, University of Sydney
The Future of Music is the first event of Vivid Music @ Seymour, featuring performances by Australian new music artists and includes an interactive exhibition, exploring the intersection of music and games. Join us after the panel for a viewing of Musify+Gamify exhibition throughout the foyer of the Seymour Centre (7.30 to 8.30pm). The exhibition includes an international series of musifications and gamifications, videogames, generative music and contemporary immersive and interactive experiences, including works by Lucas Abela, David Kanaga, Michaela Davies and The Futile Research Lab.