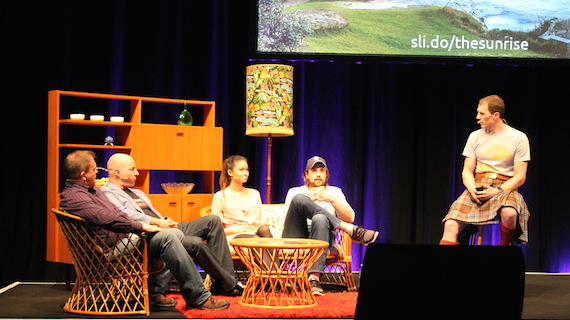 Location:
Roslyn Packer Theatre Walsh Bay (Formerly Sydney Theatre), 22 Hickson Road, Walsh Bay NSW 2000
How do great technology companies get started?
The Sunrise will showcase the early days of Australia's great technology companies. What did their first products look like? How much monthly revenue did they earn in their first few years and how did they acquire customers? What metrics mattered to them? How did they think about capital raising or not?
This is your chance to learn and ask questions directly to the founders. The event will feature the stories of Eventbrite, Tyro, Aconex, Stripe, PIPE Networks and many more. You know the end but not the beginning.
This event is presented by Blackbird Ventures, an organisation designed to invest and help incredibly ambitious technology founders create iconic Australian startups.
*Transaction fees applies.