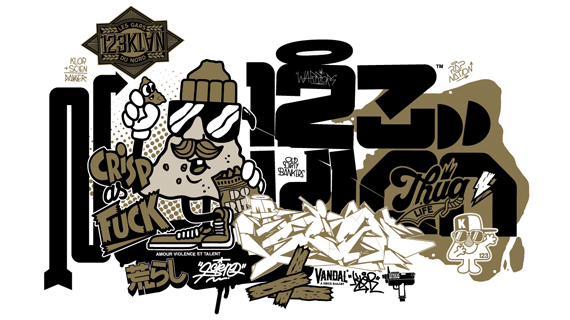 When:
27 May
-
08 Jun 2015
12:00 - 20:00
Location:
aMBUSH Gallery, Level 3, Central Park Sydney, 28 Broadway Chippendale
It's an exhibition like nothing you've seen before – a visual riot of colour and eye-popping original graphics, displays of memorabilia, specially penned anecdotes, and wall-sized prints, amongst a bonanza of street-inspired riches that showcase the international keynote speakers from STREETS AHEAD.
At the start of the 21st century, a new generation of entrepreneurs with fledgling businesses – STPL, 123KLAN, ALIFE and Mishka – gave rise to what we now know as 'street art' and 'streetwear'. Nearly 20 years later these artists, designers and businesspeople are all still soaring in their endeavours, and have come together for the first time in Australia to share their knowledge and experience.
The exhibition is a one-off curation of the pivotal artworks of these six STREETS AHEAD creatives, who have each managed to forge an identifiable niche in a competitive industry. It's a fantastic way to immerse yourself in the world of street culture, and the perfect complement to the STREETS AHEAD talks and conference.
Opening night is Tuesday, 26 May, 7-9pm at aMBUSH Gallery Project Space, Level 3, Central Park, and the exhibition will be open daily at 12noon until 8pm, from Wednesday, 27 May until Sunday, 21 June. Admission is free.
Featuring;
- Tony Arcabascio
- jeffstaple
- Mishka – Greg Rivera and L'Amour Supreme
- 123KLAN – Scien and Klor
- Anthony Lister
For more information go to www.streetsahead.sydney and www.ambushgallery.com 
Presented by aMBUSH Gallery, T-world, Central Park