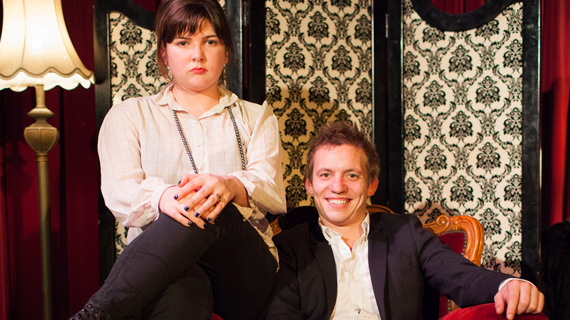 Location:
Giant Dwarf, 199 Cleveland Street, Redfern NSW 2016
Giant Dwarf is dedicating the first week of June to Black, Yellow and Red Dwarf: Indigenous week at Giant Dwarf, celebrating some of the best talent this city has to offer. So, we have decided to program our flagship shows, Story Club Erotic Fan Fiction, Photo Opp and Undercover with all Indigenous performers. 
Story Club is one of Sydney's oldest, continuous storytelling nights. It's special because it's themed, deals in the currency of true stories, and, first and foremost, it's a comedy night. Think stand-up, but sitting down. Then add a narrative. At Story Club, we pick a theme and ask excellent people from all walks of life to come and write a true story about it.
The kinds of people who have come to bare all in the Story Chair include international and Australian journalists, TV & radio personalities, award winning novelists and playwrights, poets, pollies, musos and everyone in between. Amongst our alumni Story Club can count Masha Gessen, Annabel Crabb, Ian "Dicko" Dickson, Kristina Keneally, Tom Ballard and most of The Chaser - just to name a few.
Full line up to be announced soon. 
*Booking and transaction fees may apply