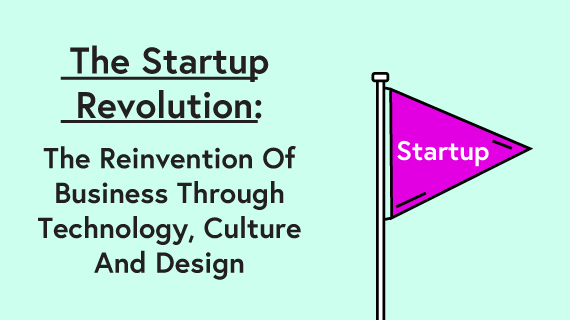 Location:
Vivid Ideas Exchange, Museum of Contemporary Art, Australia, Level 6 Terrace Entrance (Circular Quay West Side), Sydney NSW 2000
Every industry you look at today is being disrupted. Some more rapidly than others. If you have a car, you're a potential taxi driver; a spare room, a hotelier; and a spare $5,000, a bank. It's a world where control is being handed to the people. And leading the way are startups with big ideas, smart technology and a whole heap of common sense.
'The Startup Revolution' is for you if you're working client or agency side, are starting up, or a director of an established business wanting to create disruption through technology, culture & design. Join For The People and guest speakers from ustwo (creators of Monument Valley) and Undercurrent (New York) who are successfully working with both startups and established businesses of all shapes and sizes to expand the revolution.
Topics include:
1. Technology and people are recoding the way business should be done - Damian Borchok, For The People
2. The Industrious Dropout: Exploring the upside of dropping out of today's established corporations, economic practices, and mindsets - Alexander Chung, Author and Strategist (formerly of Undercurrent, New York)
3. Business needs partners and investors, not agencies - Joel Brydon, ustwo
4. Q&A Panel - The event will end with plenty of Q&A opportunities from a panel never short of an opinion or three - including For The People (Damian Borchok, Andy Wright and Jason Little) with guests Alexander Chung and Joel Brydon.
Who are For The People?
We're for shaking things up. Disrupting industries, creating new markets and new companies. We're for new models, new theories, new ways of working for this century, not the last one. Our inspiration comes more from Silicon Valley than management and design textbooks. We're for the potential and realisation of technology. We're for closing the gap between technology use in your personal life vs your work life. We're for common-sense and brutal honesty. We're for design — utility, magic and the power to shape radically better products and services. We're for fighting the system that can't adapt and the silos that can stop progress dead in its tracks. We're For The People.
This event is presented by For The People
Tweet us questions before the event @forthepeopleau
 
*********************************************
Design Saturday Pass
Immerse yourself in the value of always-on products, digital design at crossroads, and reinventing business through technology, culture and design. These three events will all take place back-to-back on Saturday 30 May. Make a day of it, book all three and SAVE 10%*.
Book here for the package.
*$4* booking fee + 2.25% transaction fee applies.
POWERED BY THE TICKET GROUP
*********************************************