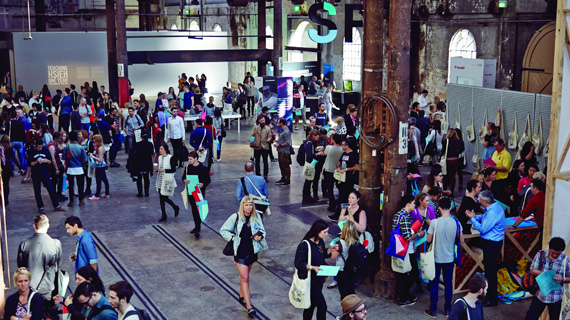 Location:
Carriageworks: 245 Wilson Street, Eveleigh NSW 2015
Semi-Permanent is a unique event experience that enables creative leaders from across the globe to share their values and lessons on design inspiration to a wider community of like-minded individuals.
It's a week-long celebration of all things design; talks, installations, exhibitions, workshops and parties, that explore everything from graphic design to film, art, photography, animation and more...
This year, we have an array of talented artists, directors, architects, designers, chefs, and photographers who will share their stories about the creative process & illuminate global design to an Australian audience.
But it's not just the speakers that make the event special. It's the casual atmosphere and the overall spirit that the audience itself brings with them, where new friends are made and new colleagues are discovered. It's a shared feeling that you belong to a community.