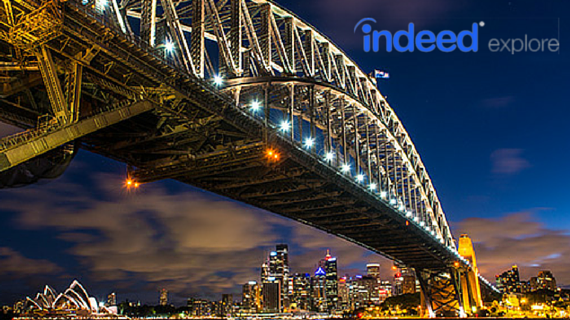 Location:
MCA Harbour Side Room, 140 George St, The Rocks NSW 2000
The Science of Talent Attraction: Understanding What Makes People Click
Forget everything you've ever been told about recruiting, and get a fresh perspective that's based on the realities of what it takes to attract talent today. You'll learn from Indeed Senior Vice President Paul D'Arcy why the old myths about recruiting no longer apply and how to put the new science of talent attraction to work for your business. An experienced technology industry leader, expert in workforce trends and graduate of Harvard Business School, Paul serves on Indeed's senior leadership team.
TO REGISTER YOUR INTEREST, EMAIL: supportsyd@indeed.com
Speaker Bio
Paul J. D'Arcy is a Senior Vice President at Indeed, the #1 global search engine for jobs. A member of Indeed's senior leadership team, Paul is an experienced technology industry leader and digital marketing entrepreneur. His areas of expertise, include workforce trends, demand generation, digital marketing, and leveraging data to drive revenue. Paul has published articles in the Wall Street Journal, Forbes, CIO, and the Huffington Post. He earned a bachelor's degree from Wesleyan University and holds an MBA from Harvard University. He lives in Austin, Texas.
About Indeed
Indeed is the world's #1 job site and for the past 10 years has been focused on helping people find jobs.
In Australia, Indeed sits at the intersection of jobseekers and employers searching for that right fit. Jobseekers can rely on Indeed for a comprehensive search across millions of jobs and opportunities. And companies of all sizes can rely on Indeed to to find and hire the best talent.
The Vivid festival is an intersection of creativity and technology, where ideas are shared amongst a backdrop of spectacular illumination. In order to make Vivid work, it takes a talented collection of people from the artists, to the lighting technicians, to the construction engineers. As a company who celebrates the role of every job and believes that amazing things happen when we all work together, we are proud to be a 2015 Vivid sponsor.