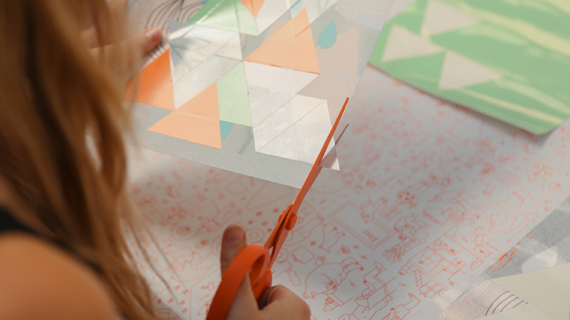 Location:
6-8 Atherden Street, The Rocks NSW 2000
Craft Party is Etsy's annual, worldwide celebration of meeting and making and you're invited. Join the Etsy community in a one-day crafting spectacular with activities to suit any age or skill.
On Saturday 6 June, people around Australia and the world will come together to turn paper into beautiful works of art in exploration of this year's Craft Party theme, Kaleidoscope: Paper Taking Shape.
Sydneysiders can get involved in the Craft Party action as part of Vivid Ideas on Saturday 6 June where Etsy will be hosting a vibrant all-day celebration is complete with music, markets and, of course, plenty of paper craft materials so visitors can unleash their kaleidoscope creativity.
This event is presented by Etsy.com: a marketplace where people around the world connect, both online and offline, to make, sell and buy unique, one of a kind goods.