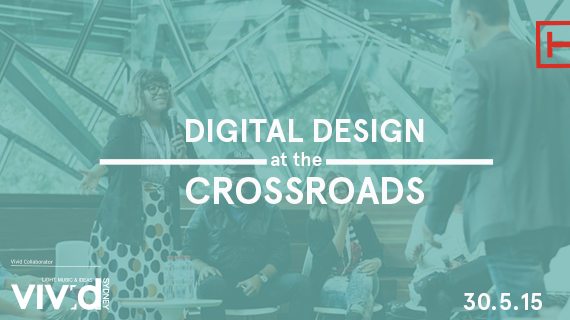 Location:
Vivid Ideas Exchange, Museum of Contemporary Art, Australia, Level 6 Terrace Entrance (Circular Quay West Side), Sydney NSW 2000
Keynote Speaker
Gavin McLeod (R/GA)
Speakers
Tom Uglow (Google)
Tim Buesing (Reactive)
Bronwyn van der Merwe (Fjord)
Charlie Bruton (The Nest)
Gavin McLeod (R/GA)
When asked what major influences were shaping design, Stefan Sagmeister answered "Technology. And Technology. And Technology". He's right of course but it also begs the question of how designers can blend traditional skills (typography, drawing, aesthetics etc.) with the need to be digitally fluent. What role can designers play in a world where technology is evolving so rapidly it's almost impossible to predict what opportunities will exist in the future?
This panel session brings together some of Australia's leading digital designers who are working on the forefront of digital innovation to discuss and provide navigation through an industry experiencing unprecedented revolution. Join Tom Uglow (Google), Tim Buesing (Reactive), Bronwyn van der Merwe (Fjord), Charlie Bruton (The Nest) and Gavin McLeod (R/GA) as well as other guest panelists discuss the evolution and future of the design industry.
Is it no longer a question of which direction to take but rather how to go in every direction at once? Digital Design At The Crossroads will make a major contribution to what this means for everyone connected to the design industry. If you're a designer, design teacher or student this event is required viewing in order to make sense of our digital future.
Proudly brought to you by Tractor Design School Follow us on our Social Media Channels for more updates!
*********************************************
Design Saturday Pass
Immerse yourself in the value of always-on products, digital design at crossroads, and reinventing business through technology, culture and design. These three events will all take place back-to-back on Saturday 30 May. Make a day of it, book all three and SAVE 10%*.
Book here for the package.
*$4* booking fee + 2.25% transaction fee applies.
POWERED BY THE TICKET GROUP
*********************************************