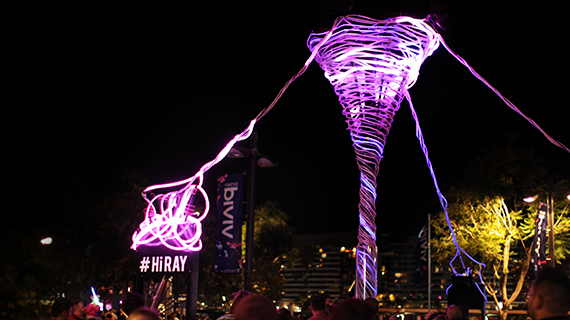 Location:
Vivid Ideas Exchange, Museum of Contemporary Art, Australia, Level 6 Terrace Entrance (Circular Quay West Side), Sydney NSW 2000
Presented by S1T2
'Branding a Moment' is your chance to learn how academics, artists, creatives, marketers and clients alike are solving marketing's biggest challenge - creating unforgettable experiences that move audiences while earning enviable results.
If you believe a story isn't just on screen,
If you believe experience is the best education,
If you believe in showing rather than telling.
Or maybe you don't believe any of it...
 
'Branding a Moment' is for you.
 
Creative technologists S1T2 and Vivid Ideas have asked the industry to reveal it's biggest challenges, and invited it's most successful advocates to share their experiences by showcasing their favourite solutions.
 
From the fabulously low-fi to the bleeding edge high-tech, 'Branding a Moment' investigates the principles and theories that are key to successful marketing in this new digital world. Learn how to captivate your audience's attention, tell a story that engages the senses, and leverage from your brand's moment in the spotlight to maximise customer engagement.
 
Join us to learn, discuss and share at an open forum filled with Australia's most creative minds.