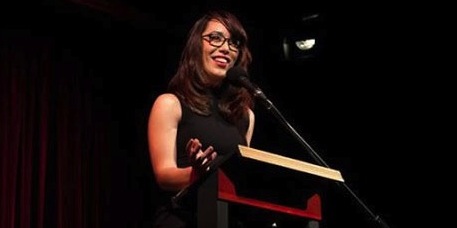 Location:
Giant Dwarf, 199 Cleveland St, Redfern NSW 2016
Giant Dwarf is dedicating the first week of June to Black, Yellow and Red Dwarf: Indigenous week at Giant Dwarf, celebrating some of the best talent this city has to offer. So, we have decided to program our flagship shows, Story Club Erotic Fan Fiction, Photo Opp and Undercover with all Indigenous performers. 
Sydney's finest (only) night of comedy and erotica is back at Giant Dwarf with new stories from Nakkiah Lui, Bjorn Stewart, Rowdie Allen, Shari Sebbans and a few more talents yet to be announced. 
"The most shamefully filthy and gloriously hilarious storytelling night out there" - Concrete Playground
"To describe this event is to describe the cosmos" - Two Thousand
This event is presented by Giant Dwarf
*Booking and transaction fees may apply