Vivid Fire Kitchen
Set alongside the immersive splendour of Vivid House, Vivid Fire Kitchen brings together Sydney's hottest dining concepts with local and internationally-acclaimed pitmasters and a collection of the finest NSW producers, curated drinks and fire-inspired cocktails for three weeks of flame-fuelled festivities between 26 May - 17 June.
A line-up of street food heroes, trailblazing restaurants and innovative dining concepts will sate your hunger, with the likes of Nola Smokehouse & Bar, Alibi Bar & Dining and more serving up delicious dishes that capture the insatiable spirit of Sydney.
WHAT'S ON THIS WEEK
Fire Pit Line-up
Monday 12 June

Tuesday 13 June

Wednesday 14 June

Hosted by Chris Taylor

Demonstrations by the Fire Pit Team
Pitmaster Adam Roberts, Chef Andrew Ballard & Butcher Shannon Walker

6.30pm - 7pm


Paul Farag

7.30pm - 8pm


Paul Farag

7.30pm - 8pm


Lauren Eldridge

8.30pm - 9pm


Lauren Eldridge
Thursday 15 June

Friday 16 June

Saturday 17 June

Hosted by Chris Taylor

6.30pm - 7.15pm


Jordan Walker Toft

6.30pm - 7.15pm


Sterling Smith

6.30pm - 7pm


Sterling Smith

7.30pm - 8pm


Sterling Smith

8pm - 8.30pm


Jordan Walker Toft

8pm - 8.30pm


Sterling Smith

8.30pm - 9pm


Sterling Smith

9.15pm - 9.45pm


Jordan Walker Toft

9.15pm - 9.45pm


Sterling Smith

9.30pm - 10pm


Sterling Smith
Restaurants and BBQ Stands
Nola Smokehouse & Bar, Sydney – Louisiana inspired smokehouse and whiskey bar
Pampa Flame, Hunter Valley - Brazilian Parilla BBQ specialist, led by Givago Garcia Tissot
Baharat, Sydney - Turkish cuisine inspired by the spice markets of Istanbul (10 - 17 June)
Get Smoked, Lake Macquarie - Born out of a desire to deliver the best of American BBQ locally (10 - 17 June)
Smok'n Blues, Sydney - BBQ, burgers and wings (11 - 17 June)
Food Trucks
Hoy Pinoy - Traditional Filipino BBQ
Happy As Larry - Traditional Neapolitan wood-fired pizza
Burger Head - (15 - 17 June)
Bar Positano - Authentic Italian street food (15 - 17 June)

Food Carts
26 May - 17 June
When the sweet cravings call we have you covered with hot chocolate, S'mores, Thicc Cookies and Berliner Donuts - just some of the delicious desserts on offer.
Thicc Cookies - New York style cookies with weekly Vivid Sydney specials
Berliner Donuts - The finest hand crafted Berliner donuts including Vivid Sydney Special: Azteca Fire (cacao custard & chilli chocolate)
S'mores - Graham style S'mores biscuit coated in Nutella chocolate with a toasted marshmallow
Drinks
26 May - 17 June
Wash all this goodness down with a signature Fire + Ice cocktail, topped with a flaming marshmallow and served in an edible ice cup. And slake your thirst with delectable drinks from Tempus Two wines, 4 Pines Brewing Co. and Unexpected Guest gins, or drop by Mr Black for an espresso martini pick me up.
Tempus Two wines
Unexpected Guest gin
4 Pines Brewing Co.
Mr Black espresso martinis
Mulled wine
Hot Chocolate & coffee
Non-alcoholic drinks will be available from the bar and food vendors.

Our Hosts
Chris Taylor
Chris "Chops" Taylor is a whirlwind of humanity, plain and simple. Food flows through his veins, with a career as Masterchef home economist behind him Chris is now a teacher, author, and audacious show off. Author of Fire Feasts and Backyard Baking with contributions to many other publications. He also owns his own charcoal company Whittle and Flame.
Jess Pryles
As well as stunning us in the fire pit, Jess will be hosting for 5 nights of the festival and sharing her experiences with our Pitmasters.
The Pitmasters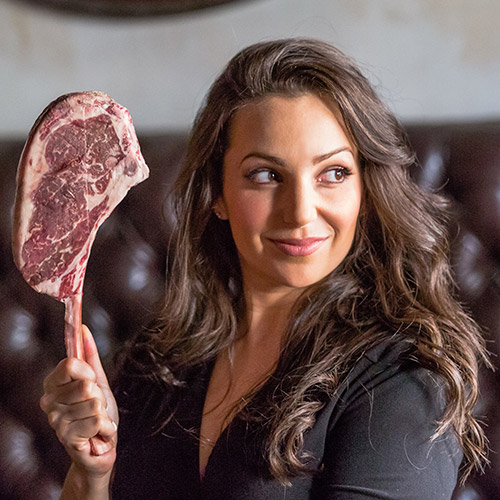 Jess Pryles
Jess is an Australian chef living in Texas. A meat expert and live fire cook, as well as the host of TV shows BBQuest and Aussie Barbecue Heroes. She's the founder of both Hardcore Carnivore, a brand of meat seasonings and rubs, and the Australasian Barbecue Alliance.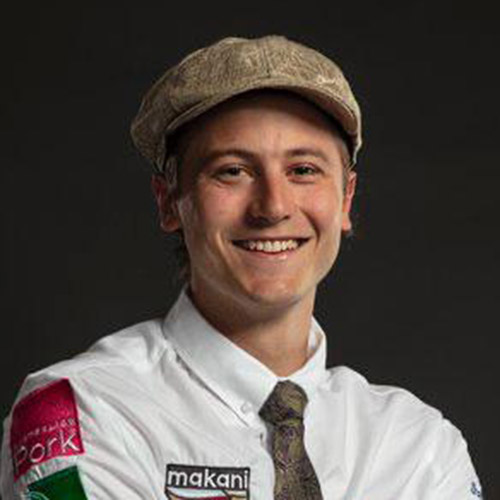 Matt Tyquin
With a deep passion for the trade of butchering, Matt has worked his way up from a clean-up kid after school to being crowned World Champion Apprentice Butcher in 2022 at the World Butchers' Challenge. He currently works at Ashburton Meats in Melbourne.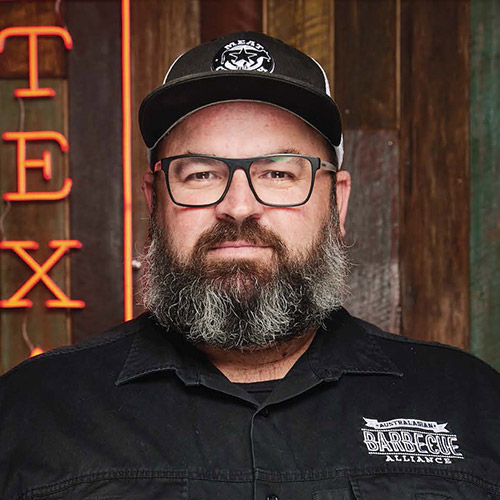 Adam Roberts
A multiple-trophy-winning and Grand Champion barbecue contest competitor, Adam Roberts is a leading Pitmaster in the antipodes, co-founding the Australasian Barbecue Alliance in 2014 and the New Zealand Barbecue Alliance in 2017. In 2022, he also created 'Pitmastery Barbecue Masterclass', an online TAFE NSW class, and has authored two international best-selling books, Ribs & Sides in 2017 and Barbecue Like a Boss in 2021.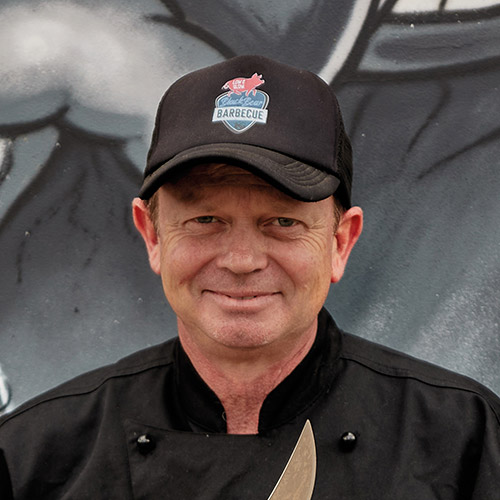 Shannon Walker
With 25 years' experience working as a trade-qualified Retail Butcher, Shannon is one of Australia's most-respected butchers. He is the manager of the Australian Butchery Team, a teacher at TAFE NSW and the publisher of the beloved The Butchers Cook Book.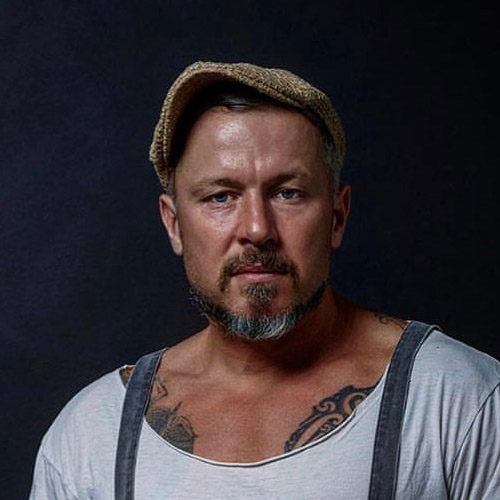 Jason Roberts
A New Zealand native who splits his time between Sydney and New York City, Jason is an internationally known chef, author, television personality, brand ambassador, fitness enthusiast and gluten-free lifestyle advocate. He is the Founder of @GdayNeighbour – an Instagram live chat, "Come for the food, stay for the conversation" leaning into some of the bigger conversations where food has become the catalyst to connecting communities around the world.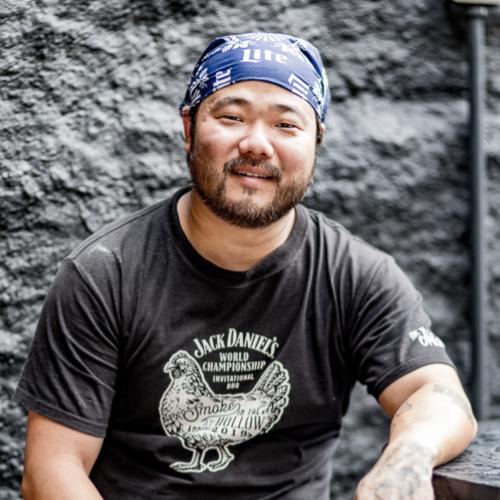 Daniel Lee
Daniel is a meat lover and expert in dry-aged and smoked barbecue, and the founder of Pitmasters Brasil, an institution developing the country's meat market and certifying experts worldwide. One of the world's leading Pitmasters, he also runs his 'meat house' Bark & Crust in São Paulo.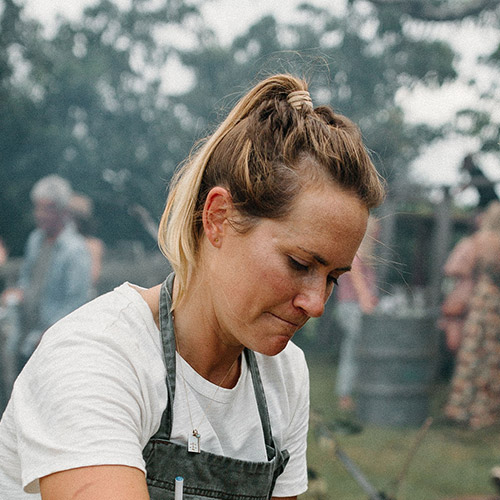 Pip Sumbak
With a deep love of fire cooking, Pip has returned to Australia with Pip's Plate – a series of open flame cooking pop-ups and events. A contestant on MasterChef Australia in 2013, Pip has spent the last decade honing her skills in kitchens across France, Spain, Indonesia and Fiji, and is currently based in Byron Bay.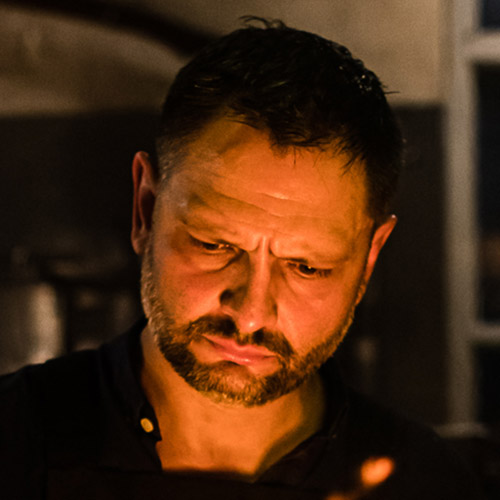 Lennox Hastie
Lennox is fascinated by fire. He is the chef and owner of Firedoor in Sydney, Australia's only fully wood-fuelled restaurant, which offers a dining experience like no other in town. He also owns Surry Hills wine bar Gildas, is the author of Finding Fire, and has featured on Netflix series Chef's Table and Ugly Delicious.
Nico Coccia
Growing up in Naples before moving to Australia, Nico cooks to honour his ingredients, believing that food needs little intervention – just a little love and fire. He and wife Alexandra Coccia opened Osteria il Coccia in the Central Coast, awarded one hat in the 2023 Good Food Guide – it's their second restaurant, following Bowral's Bistro Officina.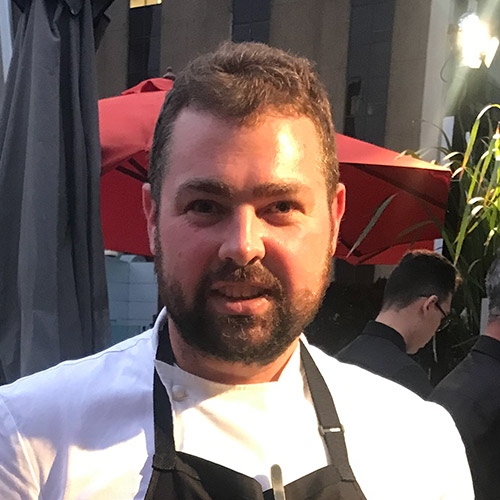 Tim Yates
With 20+ years of experience working across the globe's most acclaimed kitchens, Tim has recently returned to Australia with his great passion for local ingredients, all things fire, foraging, fermenting, preserving and low-waste production. Most recently, he spent four years as Head Chef at London restaurant Scullys St James's.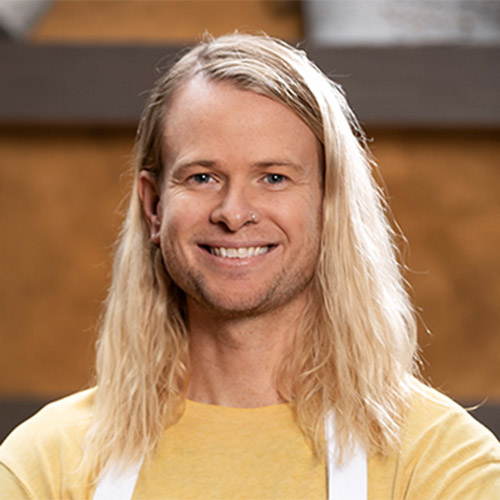 Pete Campbell
A former high-flying corporate executive turned tattoo artist and prestigious chef, Pete first made his name as the beloved runner up on MasterChef Australia in 2021. Since then, he's refined his skills as Commis Chef at Quay, and is an in-demand chef collaborating with brands and other creatives.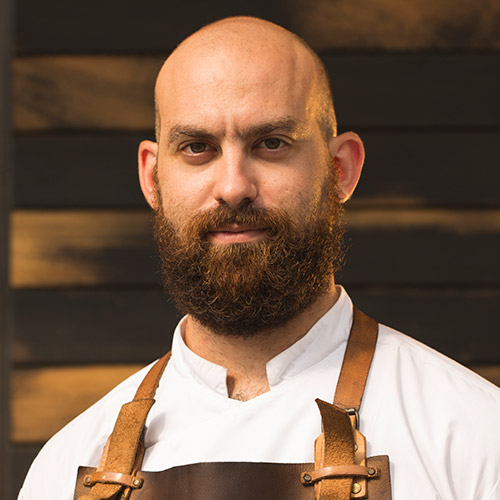 Dave Pynt
Dave is the Perth-born chef-owner behind Burnt Ends, Singapore's one Michelin-starred modern barbecue restaurant, as well as wood-fired restaurant Meatsmith. Previous to his own restaurants, his passion and talent saw him work across the globe with heavyweights like René Redzepi, Tetsuya Wakunda and Victor Arguinzoniz.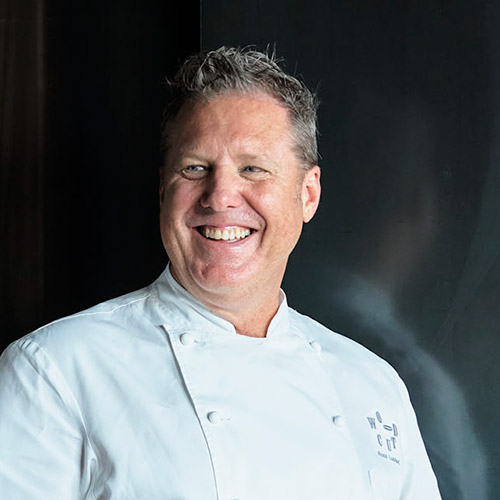 Ross Lusted
A chef, designer, sculptor and restaurateur, Ross has lent his talent to critically acclaimed kitchens, resorts and hotels around the globe for over 30 years and been awarded myriad highly regarded accolades such as Chef of the Year and Hottest Chef in Australia. Woodcut at Crown Sydney is Ross's latest venture, created with his wife Sunny.

Danielle Alvarez
Danielle is one of Australia's most celebrated female chefs who has gained her passion for farm-to-table cooking from an impeccable pedigree of restaurants both in the US and Australia. Most recently, she was the Head Chef of Fred's in Paddington, and currently is working on her second cookbook and other culinary projects.

Lauren Eldridge
Lauren is the first pastry chef to ever win Young Chef of the Year in the Good Food Guide (2016). Starting her career at Marque under Mark Best, she moved to Paris to work in 3 Michelin-starred restaurants Le Cinq and Guy Savoy. She is currently the Head Pastry Chef at the iconic Berowra Waters Inn and features on Channel 9's Good Food Kitchen and The Cook Up with Adam Liaw on SBS.

Paul Farag
With a reputation for exciting, cutting-edge cooking focused on his Egyptian heritage, Paul is challenging what Middle Eastern cooking looks and tastes like. Constantly exploring the history of Levantine cooking, he redefines old traditions. Currently, he's the Executive Chef of two Sydney restaurants, Aalia and Nour.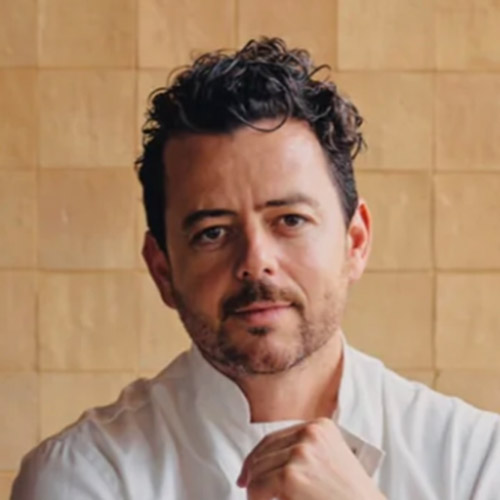 Jordan Walker-Toft
Jordan is the Executive Chef at Merivale's Coogee Pavilion, The Collaroy and The Newport. His portfolio also includes opulent Northern Beaches outpost, Bert's Bar & Brasserie. With a love for travel, beautiful produce and the freshest ingredient, Jordan has a wealth of experience in Australia, Europe and the US, with his career beginning at the Sydney Opera House in 1997.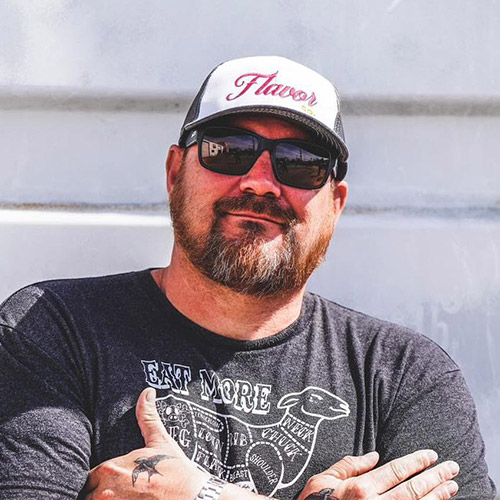 Sterling Smith
In addition to being crowned the 2022 World Barbecue Champion, Sterling has won more than 40 Grand and Reserve Grand Championship Awards since he began competing on the professional BBQ circuit in 2009. He's also a cookbook author and the owner/pitmaster behind Loot N' Booty BBQ, a producer of rubs, sauces and more BBQ essentials.