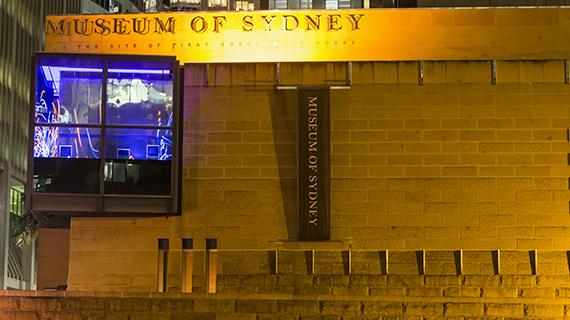 When:
22 May
-
08 Jun 2015
18:00 - Midnight
Location:
Museum of Sydney, NSW 2000
Artists: SNELL + LLIGHT (Joe Snell)
Collaborators: LLIGHT (Amara Clarke)
Country: Australia
A loaded term used to describe Australia, a land that is lucky for some but not for all. The Museum of Sydney, on the site of Arthur Phillip's Government House, has borne witness to the fickleness of fortune.
Rapidly moving neon balls portray the ups and downs experienced by all Australians in the so-called 'Lucky Country'. The work is a beacon of optimism and hope for a shared Australian future where all are valued and given the same opportunities.
Witness this dynamic spectacle of light, energy and movement at the Museum of Sydney during Vivid Sydney with FREE entry to the Museum on selected nights. Visit Sydney Living Museums website for further information.