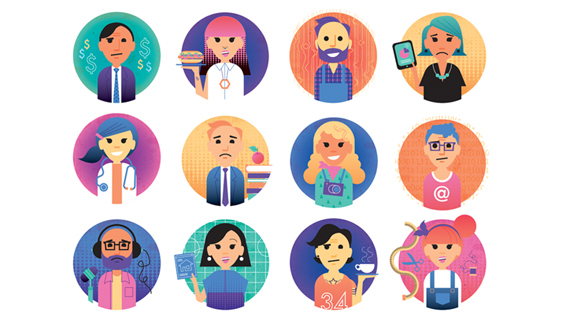 Location:
Vivid Ideas Exchange, Museum of Contemporary Art, Australia, Level 6 Terrace Entrance (Circular Quay West Side), Sydney NSW 2000
**NB: Christiaan Van Vuuren unfortunately couldn't make this event. Andrew Levins, of Halway Crooks, The Dip and Two Thousand, will be joining the panel**
-
How secure are you in your career? Is it okay to keep changing jobs? What do new workplace forces -- the sharing economy; the freelance economy; the growing 'precariat' -- mean for you? And how can we plan for a future that we don't fully understand?
Our panel of experts will discuss how the job market is changing, and what that means for you.
In Junkee's event for Vivid Ideas, ANDREW LEVINS (Halfway Crooks, The Dip, Two Thousand), TIM FUNG (Airtasker.com, Tank Stream Labs), workplace researcher SHARNI CHAN (UNSW, USYD), freelance writer, editor and copywriter KATE HENNESSY and panel moderator BENJAMIN LAW (journalist, screenwriter and author) will be drawing from their varied experiences in the media, tech, corporate, academic and creative sectors, to talk through the job market and how it's changing -- and to offer some vital pro tips on how to get by. 
This event is presented by Junkee; Junkee is Australia's newest pop culture title, covering film, TV, politics, comment, tech, online and everything in between. The content we create each day is designed to go beyond the headline, to inform, intrigue, provoke and occasionally make you laugh. 
*********************************************************
*$4 Booking fee and 2.25% transaction fee applies.
POWERED BY THE TICKET GROUP.
*********************************************************