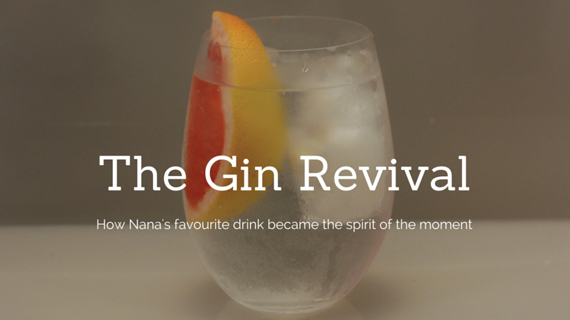 Location:
The Barber Shop, 89 York St, Sydney NSW 2000
Innovation doesn't have to be inventing something new, you can capture the imagination with a new spin on something old. Movers and shakers from the gin industry join brand experts to examine how old-fashioned products can be reimagined for a contemporary marketplace, over a gin and tonic or two.  This event is for product developers, brand managers, marketing and PR whizzes and gin enthusiasts alike.
Gin consumption has risen by over 50% in Australia over the last 5 years, and this is off the back of an even larger trend overseas. Just a decade ago gin was best known as the favourite tipple of the Queen Mum, now a new craft distillery opens every other week. Gin hasn't changed much, but our perception of it has. So what can other industries learn from the gin revival?
Elly Michelle Clough from The Ginstress will host this discussion with innovators who have made their mark in the gin industry in very different ways. Jeremy Spencer is part of The West Winds Gin, one of the very first Australian distilleries to start making world class gin with Australian ingredients. Stuart Gregor is a co-owner of the award-winning Four Pillars Gin and the owner of leading PR firm Liquid Ideas. Karolina Partyka is the woman behind Blood Moon Tonic who has created a world class mixer to go with all that gin. They will be joined by brand expert Damian Borchok from For the People who will offer an outside perspective on what gin has done right and what other industries can learn from it.
Ticket includes gin on arrival and gin specials at the bar.
**************************************************
*$4 booking fee + 2.25% transaction fee applies.
POWERED BY THE TICKET GROUP
**************************************************