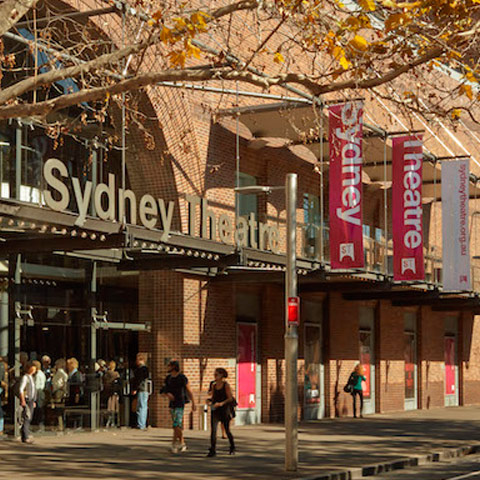 Sydney Theatre celebrated its 10th anniversary in January 2014. It sits at the heart of Walsh Bay's burgeoning arts precinct, which began with the conversion of The Wharf three decades ago.
The largest of Sydney Theatre Company's venues, Sydney Theatre is one of a number of industrial, heritage buildings converted into impressive arts spaces along Sydney's Harbour. As the shipping industry has changed and moved, the arts has followed in its wake.
Situated opposite Pier 6/7 on Hickson Road, 150 metres west of The Wharf, Sydney Theatre stands on the site of two old Bond Stores. The auditorium, fly tower and foyers are located where a 1950s warehouse called Bond Store 4 once stood.
Sydney Theatre has very recently been renamed Roslyn Packer Theatre Walsh Bay to honour Roslyn Packer AO's generous support and commitment to the arts in Australia over the past 40 years.
Venue Address
22 Hickson Road
Walsh Bay NSW 2000
Australia