Vivid Sydney Major Partner
LG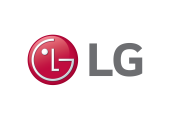 Through our core value of 'warmth to power a smile', LG Electronics is committed to delivering people-centric innovation that brings a smile to your face and makes you feel that Life's Good. As a Major Partner of Vivid Sydney 2023, LG is thrilled to spread joy with an immersive and interactive exhibit.
Showcasing our commitment to human-centred design, this personalised experience features cutting-edge technology via LG's InstaView fridge with MoodUPTM LED colour panels, which boasts 190,000 colour combinations. Vivid Sydney marks the first time Australians will see and experience this technology in person.
Visit lg.com/au to find out more.