Vivid Sydney, For Your Whimsical Mood
Hello there festival-goer. Welcome to MoodUP by LG, the perfect way to personalise your Vivid Sydney experience. From the curious to the chilled, the adventurous to the creative, MoodUP by LG celebrates our relationship with colour.
Arrived before taking MoodUP by LG Quiz? Explore where your mood will take you and find your ultimate Vivid Sydney itinerary at vividsydneyquiz.moodupbylg.com.au. Be sure to illuminate your path forward – save your itinerary to MyVivid, or view your Augmented Reality itinerary on your smart phone.
Your MoodUP by LG is Whimsical.
Playful, open to experiencing wonder and a little bit of magic, you're set to engage with the most magical parts of the festival. We sense you're after a night at Vivid Sydney which is full of fun and awe.
Start your night in Circular Quay where you can take a walk amongst the stars, and see Vivid Kids brought to life in vibrant, colourful projections and animations. From here, take a short walk to The Rocks where you're treated to a view normally reserved for a privileged few – the earth from space.
Circular Quay
When it comes to whimsy, the small but mighty artists behind Vivid Kids have it in spades. Working with a team of animators and designers from Spinifex Group, 13 artists aged from 7-14 years old transform Cadmans Cottage with projections inspired by the theme 'endangered species'.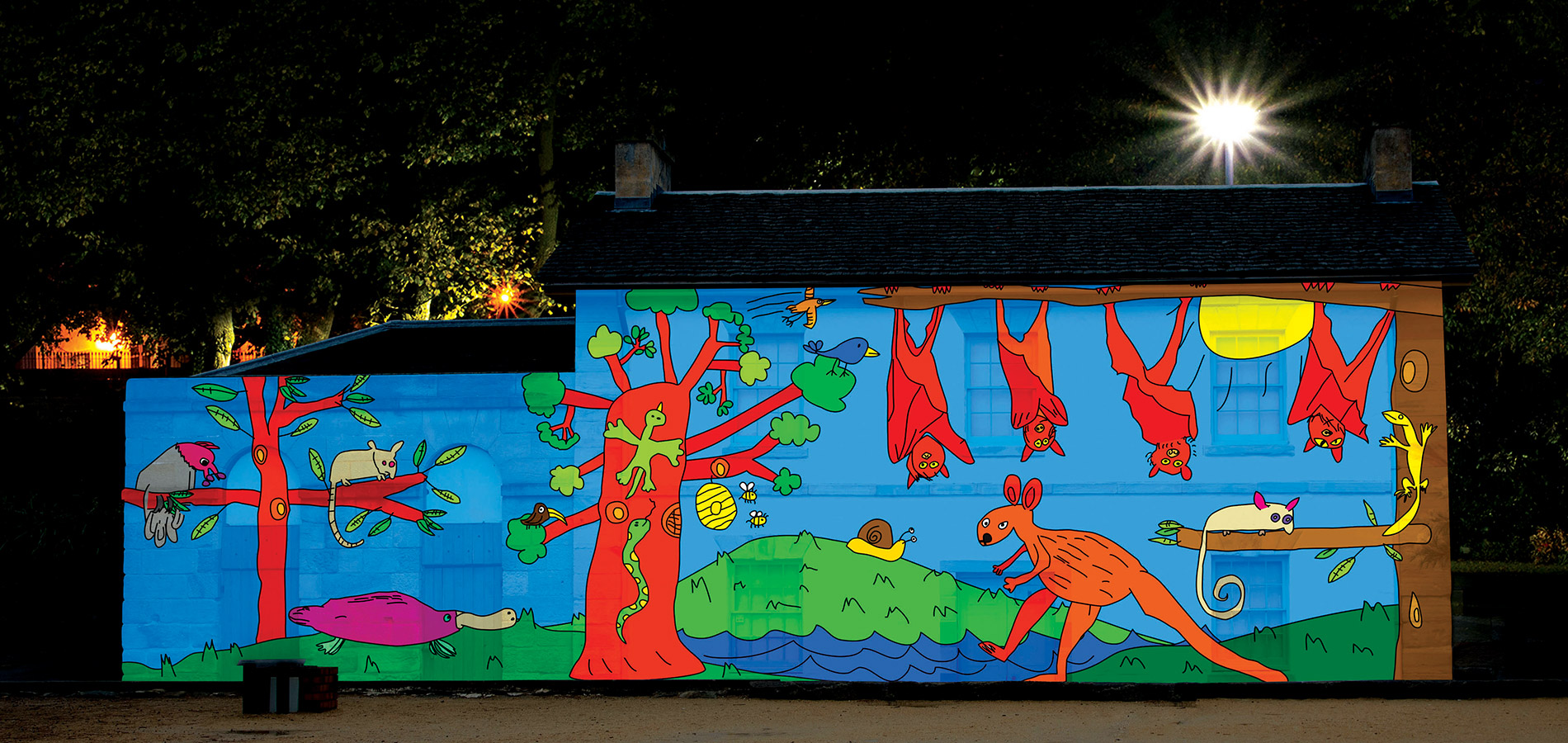 Next, over at First Fleet Park to see the stars. Supernova plucks dormant stars from the skies and plants them in the park, ready for a show each night as they suddenly ignite.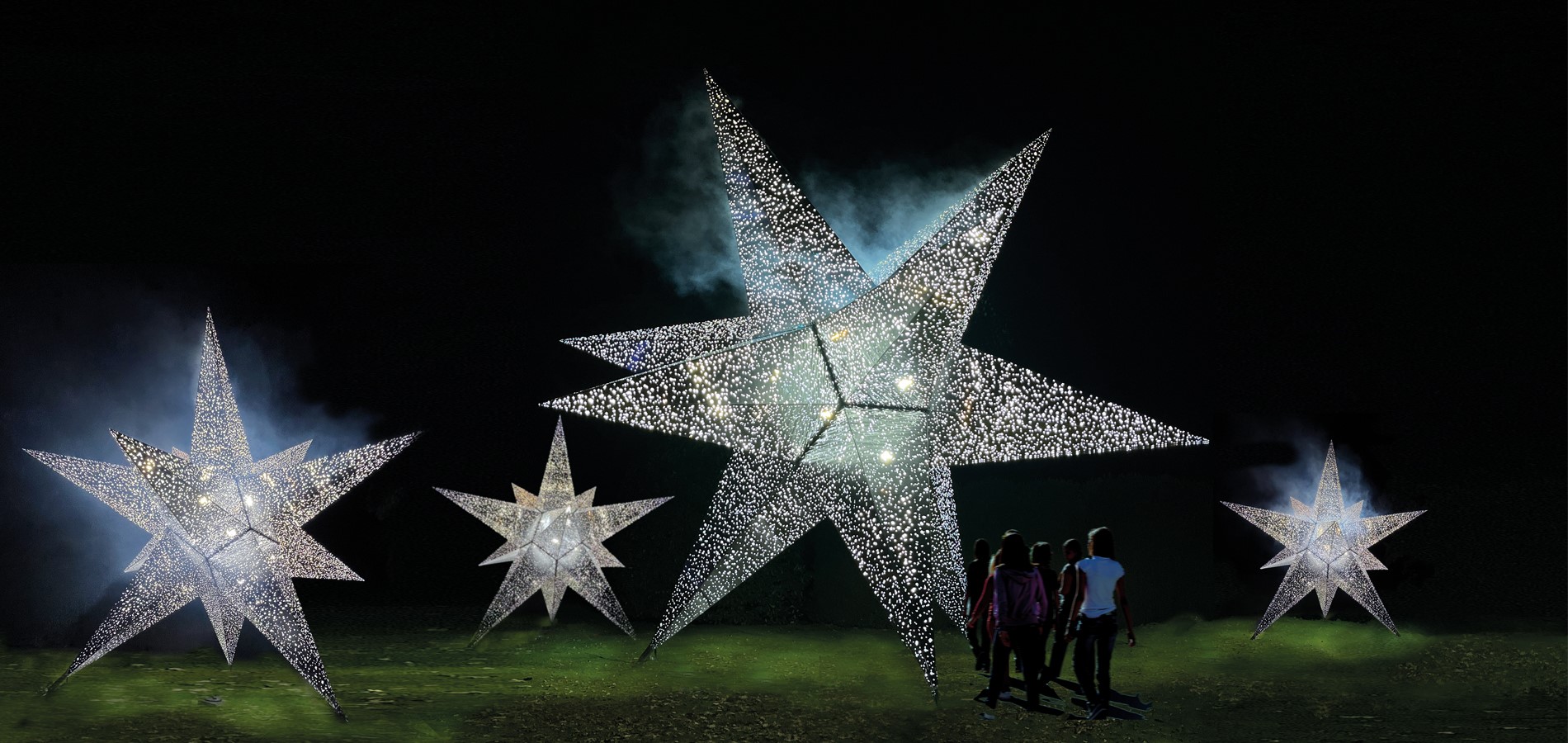 The Rocks
Then, we stroll over to the awe-inspiring Waterfall at The Rocks, outside the ASN Clock Tower. This 20-metre cascade coming from mid-air offers a sanctuary in the middle of Vivid Sydney to reflect on the raw power of nature.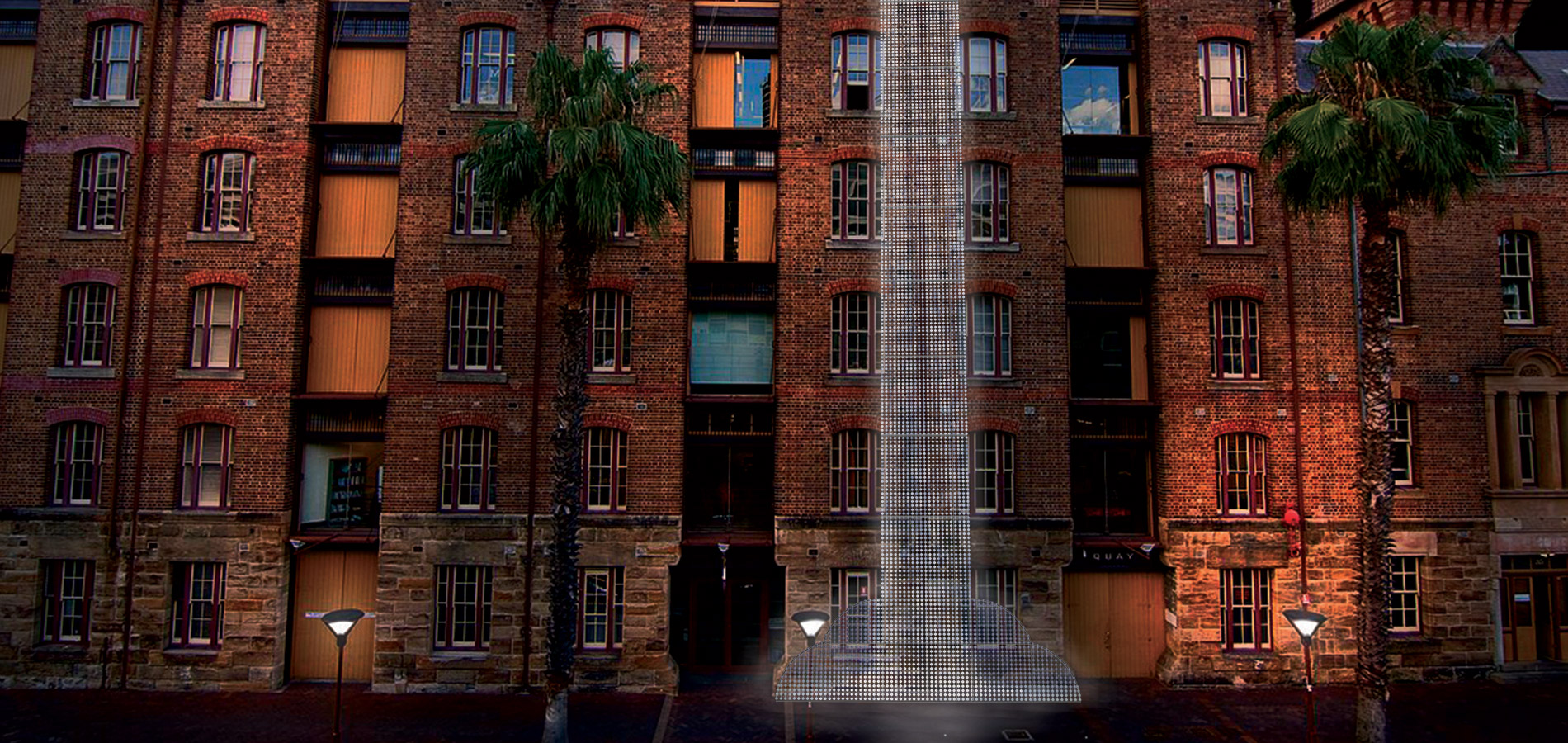 Finally, we end our adventure at Dawes Point Park, underneath one of Sydney's most iconic sites – the Sydney Harbour Bridge. Look up at the Bridge's underbelly to find City Gazing Sydney, a map of the city that lights up to chart its growth across the past century. Watch as Sydney expands across 100 years, and time-travel to some of the key historic moments that shaped the city with an accompanying soundscape.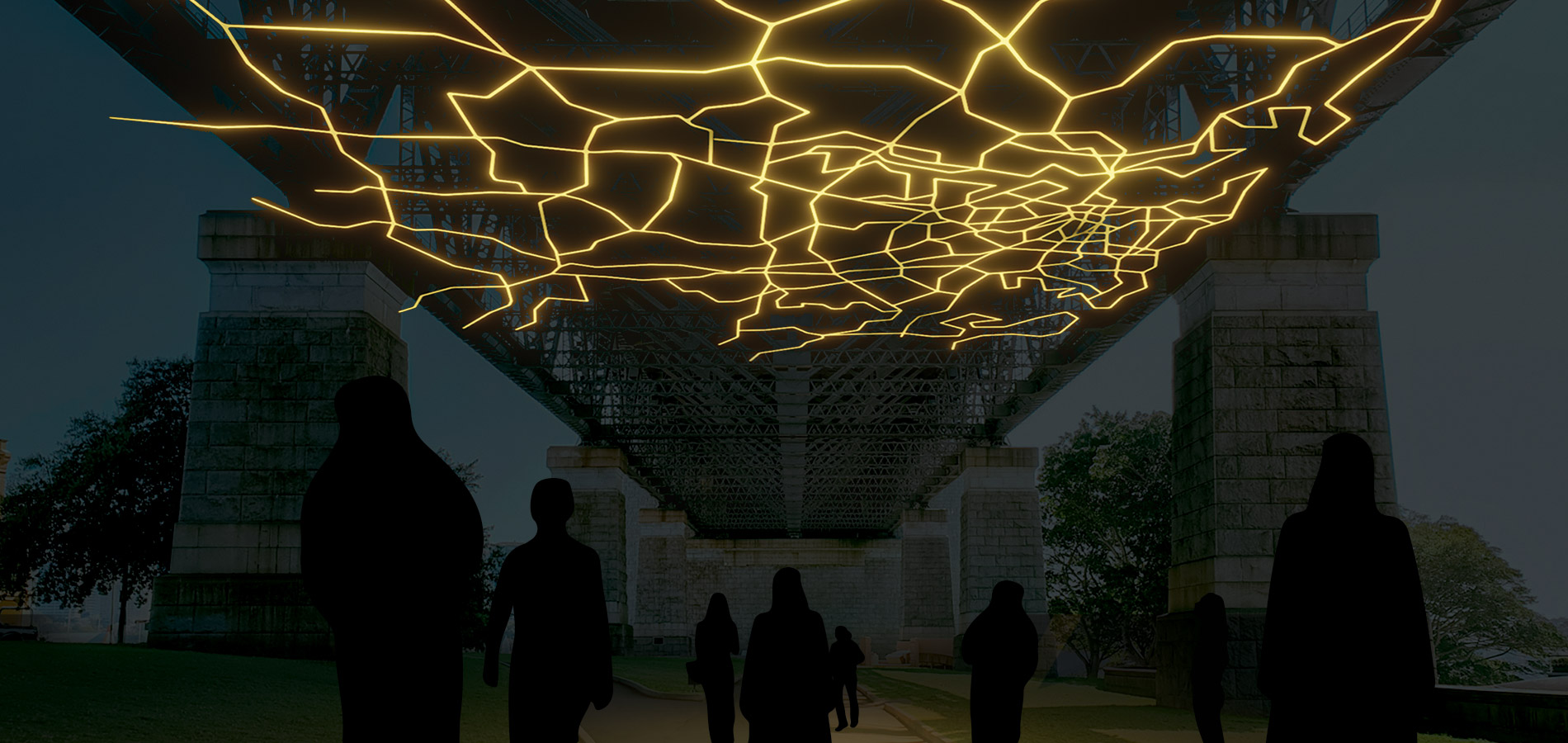 Look at you go! You brought your unique energy to Vivid Sydney. Add this itinerary to our interactive map by logging into MyVivid and clicking the heart.
Light your path
Use the link below to access your Augmented Reality Whimsical Itinerary when you get to The Rocks to charge your mood through Vivid Sydney.