Vivid Sydney, For Your Energetic Mood
Hello there festival-goer. Welcome to MoodUP by LG, the perfect way to personalise your Vivid Sydney experience. From the curious to the chilled, the adventurous to the creative, MoodUP by LG celebrates our relationship with colour.
Arrived before taking MoodUP by LG Quiz? Explore where your mood will take you and find your ultimate Vivid Sydney itinerary at vividsydneyquiz.moodupbylg.com.au. Be sure to illuminate your path forward – save your itinerary to MyVivid, or view your Augmented Reality itinerary on your smart phone.
Your MoodUP by LG is Energetic
Let's Go! You're super amped and ready to experience some high energy Vivid Sydney activities. Chances are, you're not afraid to charge through the festival and get involved with as many experiences as possible.
Why not begin with a boogie and energise with some live music. Then ignite your appetite at the Vivid Fire Kitchen and launch into an adventure through our epic underground tunnels. We know you're ready to hit it all.
Tumbalong Park
Start out at Tumbalong Park at Darling Harbour – we know you're already feeling drawn to the music, which is thumping into your chest. For the entirety of Vivid Sydney, the park is home to Tumbalong Nights – 23 nights of FREE music, with an all-star line up spanning Africa to Arnhem Land on Thursdays to Saturday (plus Sunday 11 June) and local DJs keeping the vibes high Sunday to Wednesday.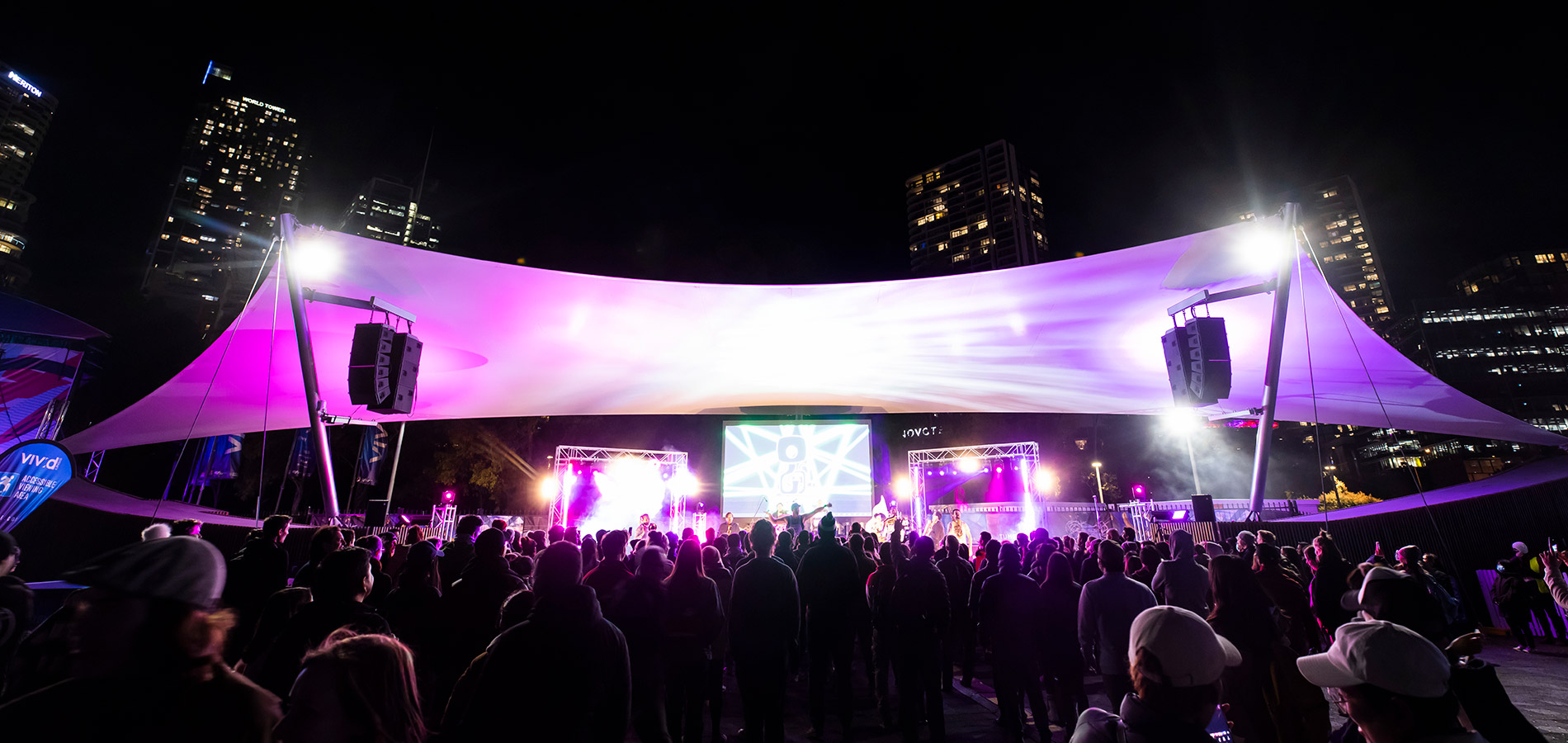 Will you boogie to Sunshine and Disco Faith Choir, sway all night to Hatchie, or catch the monumental Yothu Yindi? Raise your head to the skies for Dance Together, a trio of haloes above the audience that light up with messages, inspiring us to get among it and have a good time.
The Cutaway
After the gig, you'll need some dinner, right? Feel the heat at Vivid Fire Kitchen at The Cutaway, a hub for flame-fuelled festivities every night of the festival. Catch a free cooking demonstration from local and internationally-acclaimed pitmasters, and sate your hunger with a line-up of street food heroes, trailblazing restaurants and innovative dining concepts.
Barangaroo
And cap it all off with one last adventure, The Tunnel at Barangaroo. They say that most adventures are about the journey, not the destination. However, The Tunnel is a trip of itself, steered by fellow Vivid Sydney spectators.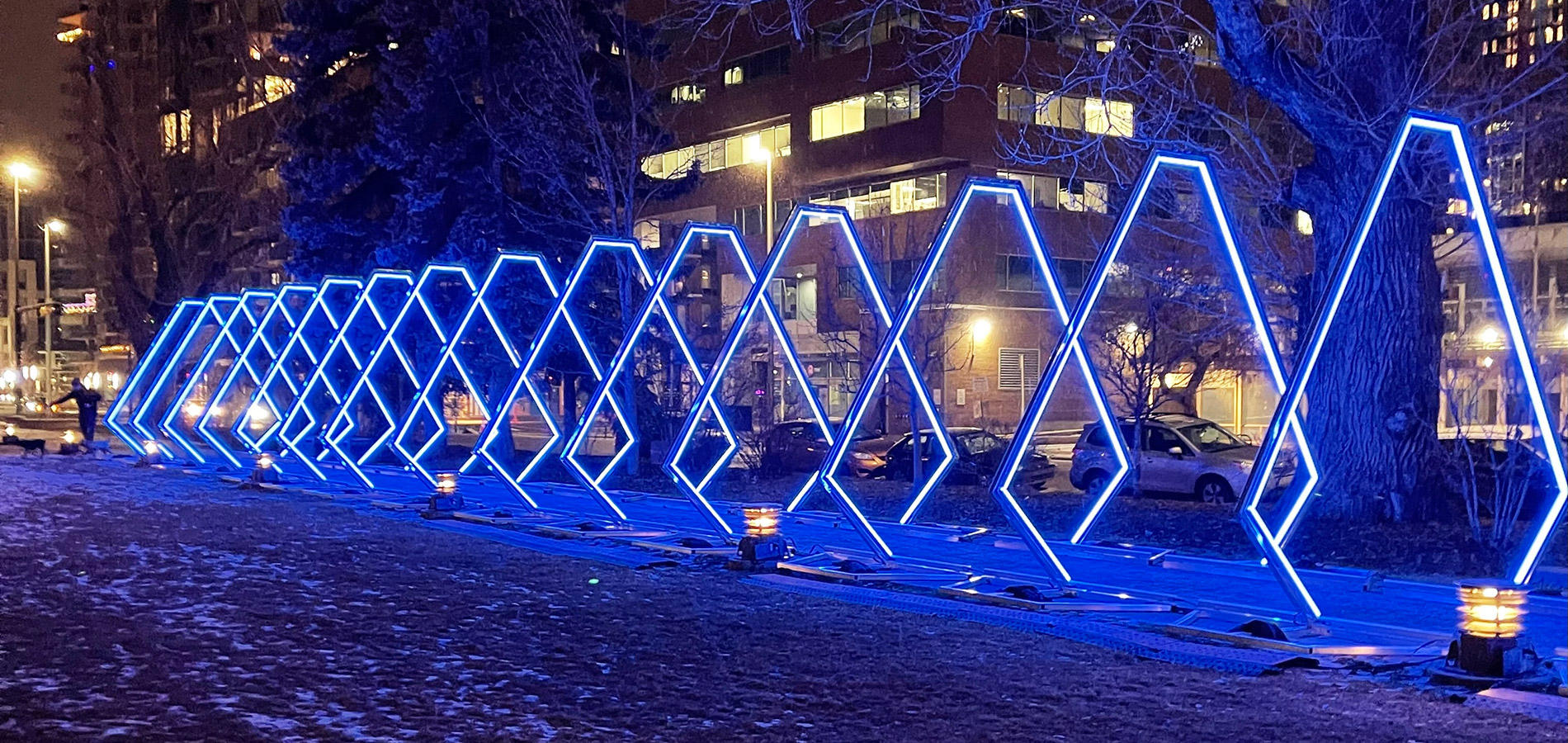 Travel through an open hallway made of 16 otherworldly, space-age structures, controlled by 'Pilots' - those watching from a nearby console. Each journey is unique, as each Pilot has complete control over the soundscape and 8,000+ LEDs, creating a one-of-a-kind experience.
Look at you go! You brought your unique energy to Vivid Sydney. Add this itinerary to our interactive map by logging into MyVivid and clicking the heart.
Light your path
Use the link below to access your Augmented Reality Energetic Itinerary when you get to Tumbalong Park to charge your mood through Vivid Sydney.