Vivid Sydney, For Your Curious Mood
Hello there festival-goer. Welcome to MoodUP by LG, the perfect way to personalise your Vivid Sydney experience. From the curious to the chilled, the adventurous to the creative, MoodUP by LG celebrates our relationship with colour.
Arrived before taking MoodUP by LG Quiz? Explore where your mood will take you and find your ultimate Vivid Sydney itinerary at vividsydneyquiz.moodupbylg.com.au. Be sure to illuminate your path forward – save your itinerary to MyVivid, or view your Augmented Reality itinerary on your smart phone.
Your MoodUP by LG is Curious.
Leave no stone unturned. You're ready to engage with all the amazing and insightful elements of the festival.
Unleash your imagination by taking in the artwork on the Sydney Opera House sails, and sample new flavours of Sydney accompanied by a soundtrack of emerging local talent. Then discover the secrets of fallen stars before uncovering the perfect vantage point to marvel at Vivid Sydney's drone show.
Circular Quay
For inspiration, there's no better place to start than the Sydney Opera House, where the late Australian artist John Olsen's vibrant paintings illuminate the sails as part of Vivid Live for Vivid Sydney 2023.
Distilling the essence of Olsen's esteemed career, spanning over sixty years, the animated artwork Lighting of the Sails: Life Enlivened spotlights the artist's enduring interest and fascination with Australian nature and landscape.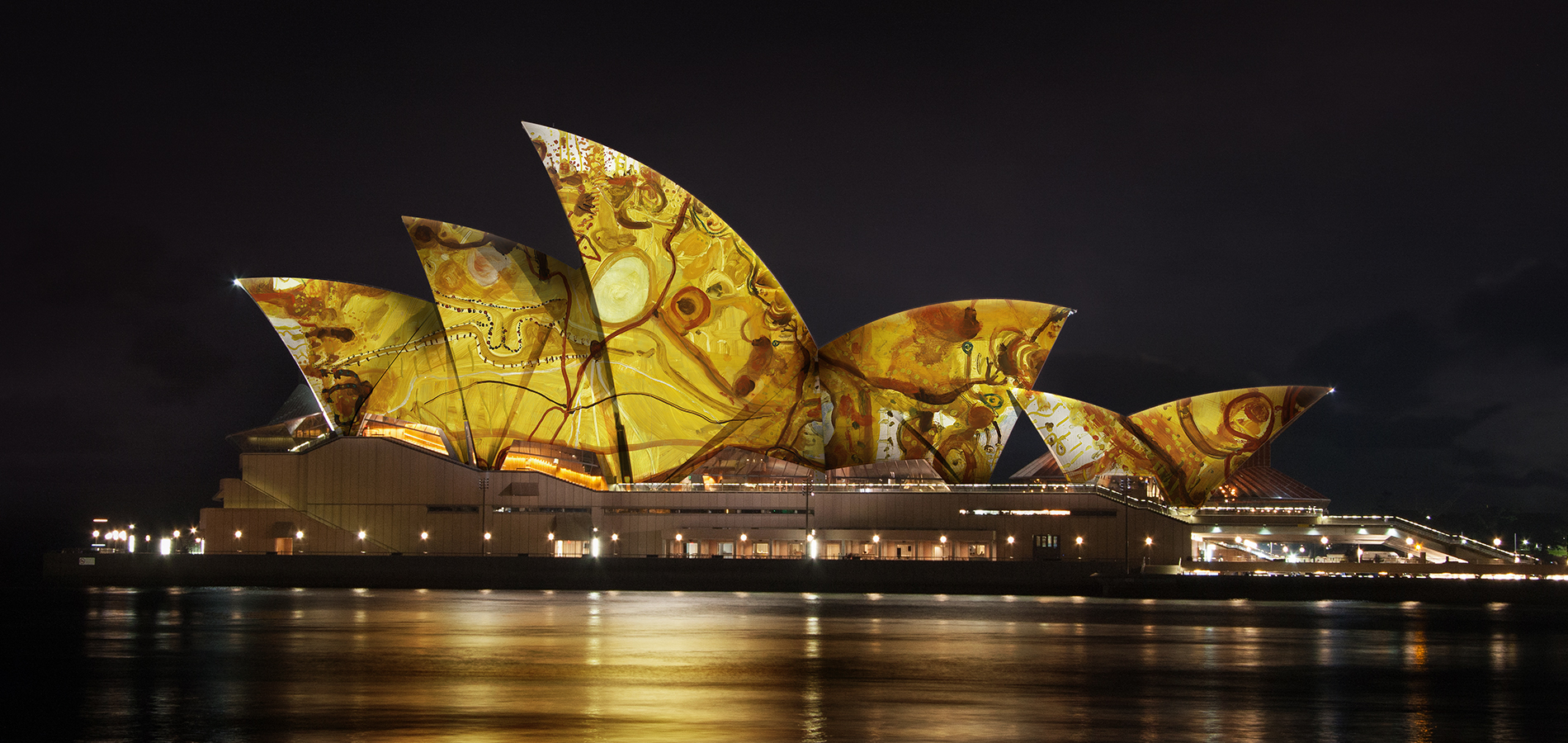 Take it in from any spot at Circular Quay, but one of the best vantage points has to be Opera Bar. There, you can pair the stunning visuals with an innovative menu inspired by Sydney's natural beauty at The Taste and Sound of Sydney. Using native ingredients with international influences, dishes are styled to represent the sea and Royal Botanic Garden Sydney, paired with live music every night from emerging acts.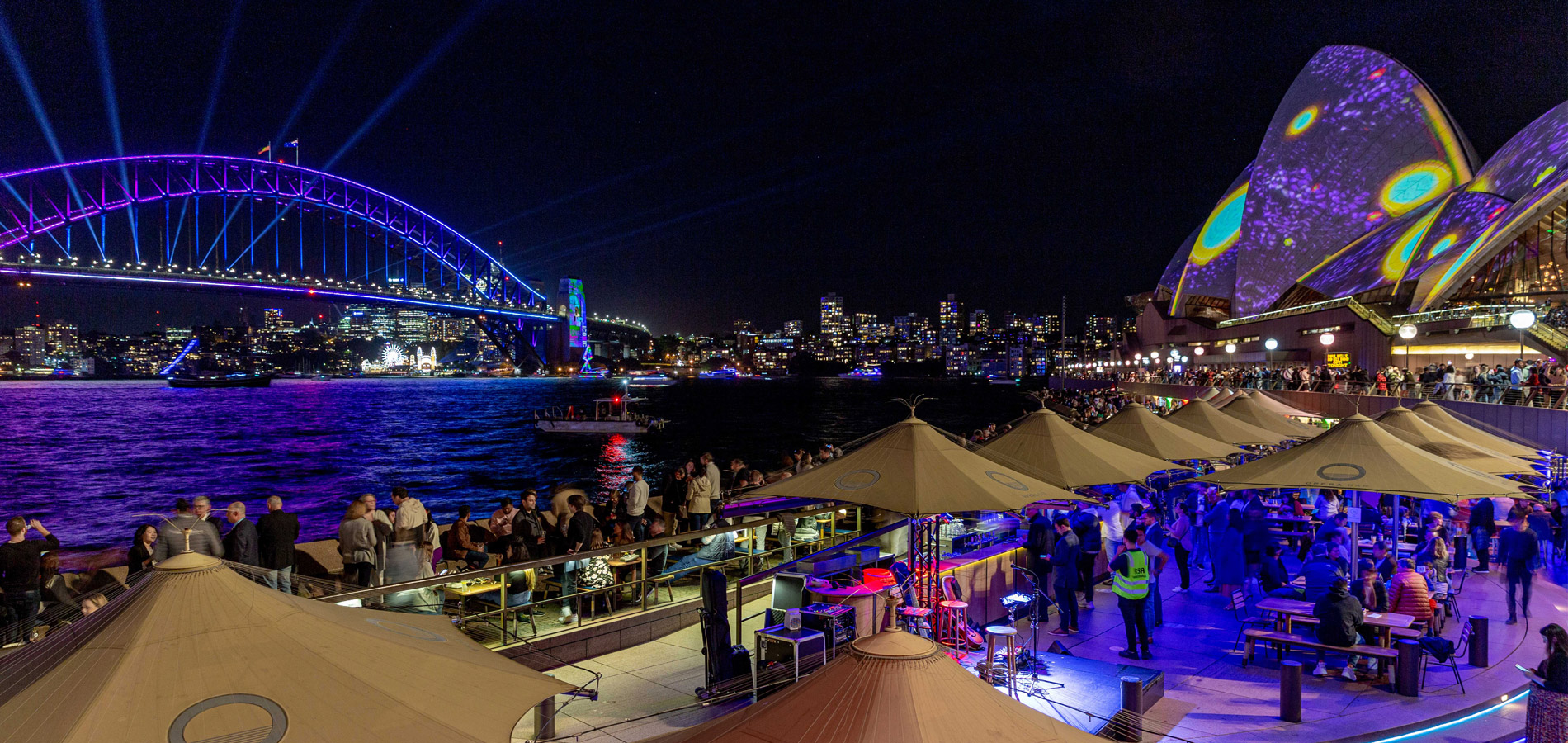 After you've soaked in the sounds, tastes and sights, head across the Vivid Light Walk to First Fleet Park. There you'll find Supernova which plucks dormant stars from the skies and plants them in the park.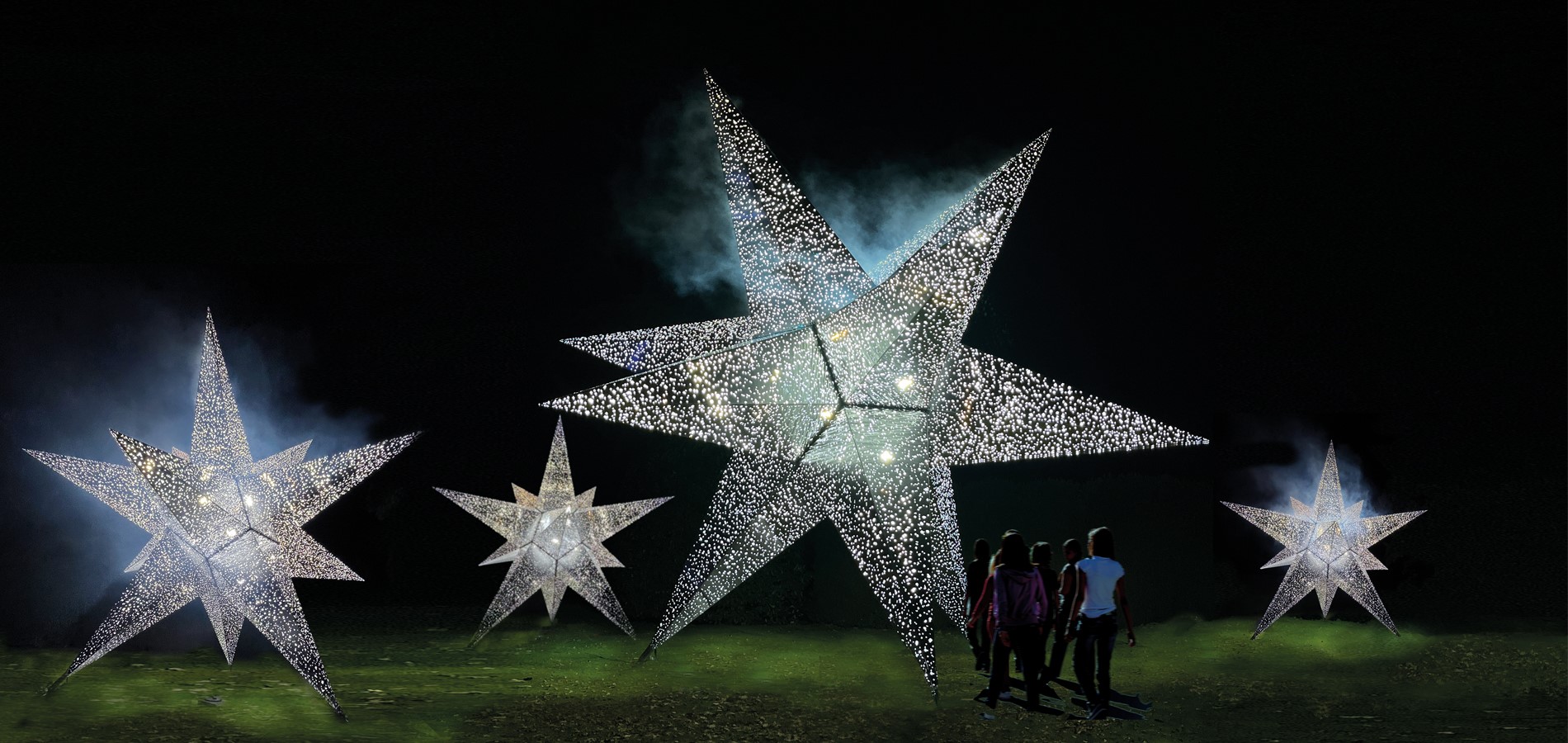 Still curious about the skies above? Finish off your night with Written in the Stars, Vivid Sydney's unmissable drone show. It's an awe-inspiring journey through the natural world above us – exploring our solar system, from the Sun to Jupiter. Catch it on specific nights during the festival.
Look at you go! You brought your unique energy to Vivid Sydney. Add this itinerary to our interactive map by logging into MyVivid and clicking the heart.
 
Light your path
Use the link below to access your Augmented Reality Curious Itinerary when you get to Circular Quay to charge your mood through Vivid Sydney.