Vivid Sydney, For Your Cruisy Mood
Hello there festival-goer. Welcome to MoodUP by LG, the perfect way to personalise your Vivid Sydney experience. From the curious to the chilled, the adventurous to the creative, MoodUP by LG celebrates our relationship with colour.
Arrived before taking MoodUP by LG Quiz? Explore where your mood will take you and find your ultimate Vivid Sydney itinerary at vividsydneyquiz.moodupbylg.com.au. Be sure to illuminate your path forward – save your itinerary to MyVivid, or view your Augmented Reality itinerary on your smart phone.
Your MoodUP by LG is Cruisy
You're relaxed and happy to take your time strolling through the festival. Tonight, you're all about soaking in the atmosphere, following your instincts and enjoying new discoveries.
We're thinking that a sensory journey through some intriguing installations is the perfect way for you to spend your night. From waterfalls to water-free fountains and forests made of light, your itinerary allows you to stop, pause and wonder.
Barangaroo
Start off at Barangaroo Headland with Light Forest, a contemplative work inspired by the dappled light breaking through Tasmania's rainforest canopies. Light Forest takes that light source from the canopy sky to inside the tree trunks themselves, light pulsates and dances from within, reaching out through cracks and cuts. It mirrors artist Duncan Meerding's own alternative sensory world as a legally blind person with less than 5% vision, where light pulses through cracks in tree trunks and shadows play.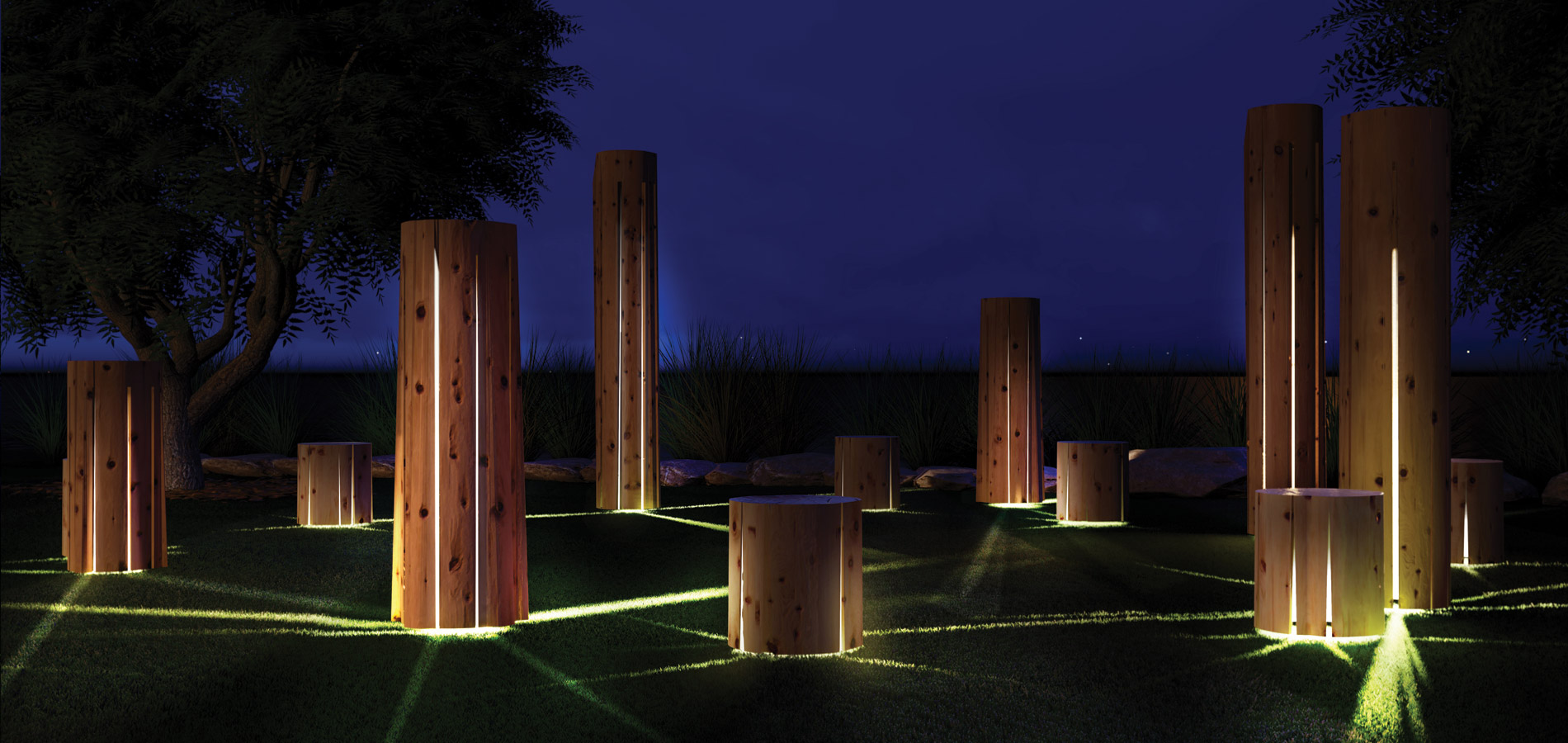 Walsh Bay
From there, wander down to Walsh Bay for a series of Light installations that invite deeper consideration. First up is Spirograph, a fountain where light flows in an impressive illusion of water. Watch carefully – its motion sensors transform any wind into new colours and speeds.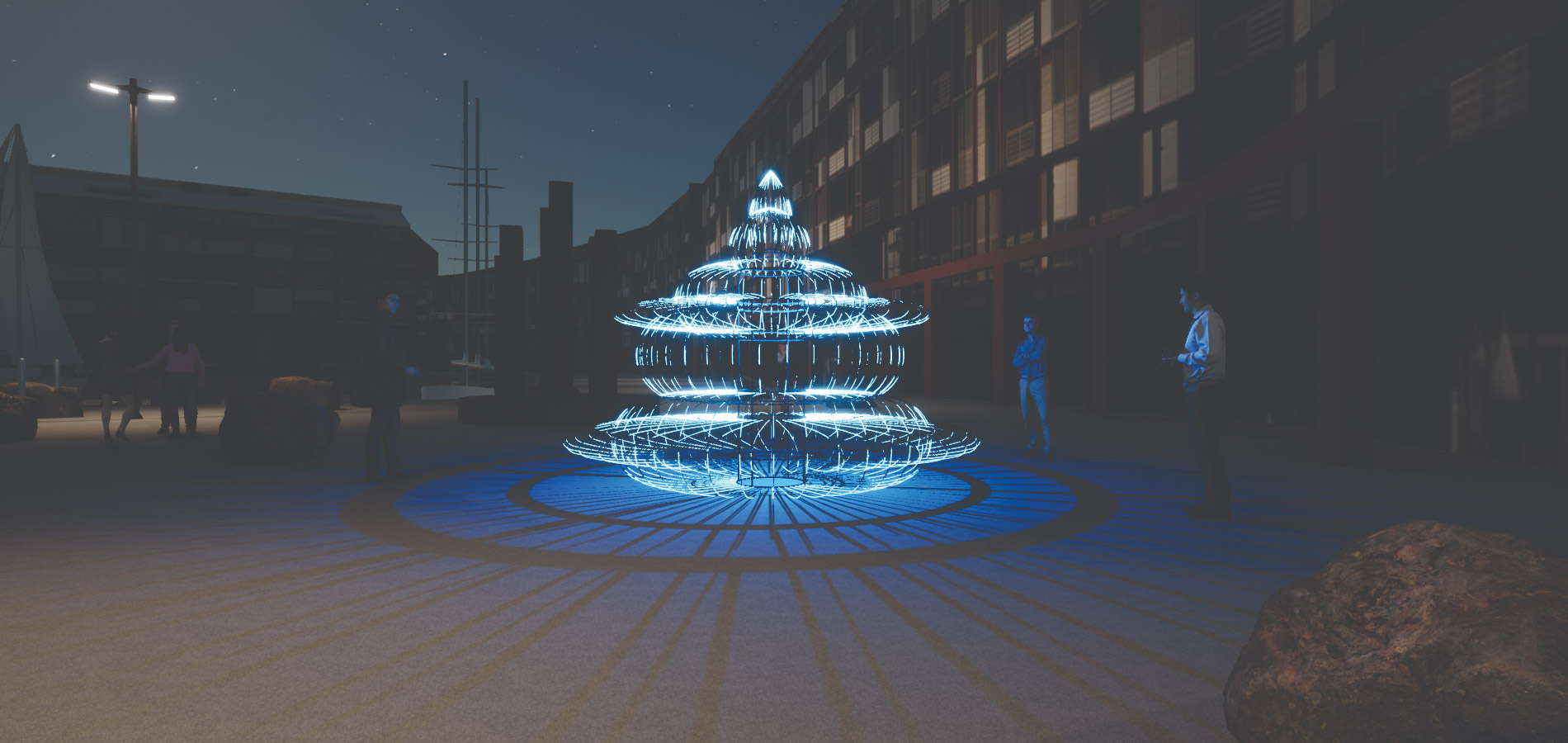 Between Piers 4 and 5, Ghosts fly high and dart in and out of the breezeway – modelled after Japanese origami cranes, they're a symbol of health and vitality for anyone who needs it. And between 3 and 4, Bump & Sway converts the everyday ripples and swell of Walsh Bay into a dance of light of the water. Facing each other from opposite sides of the piers, the two groups of six poles play a game of call-and-response with light, as waves move from one group to the other.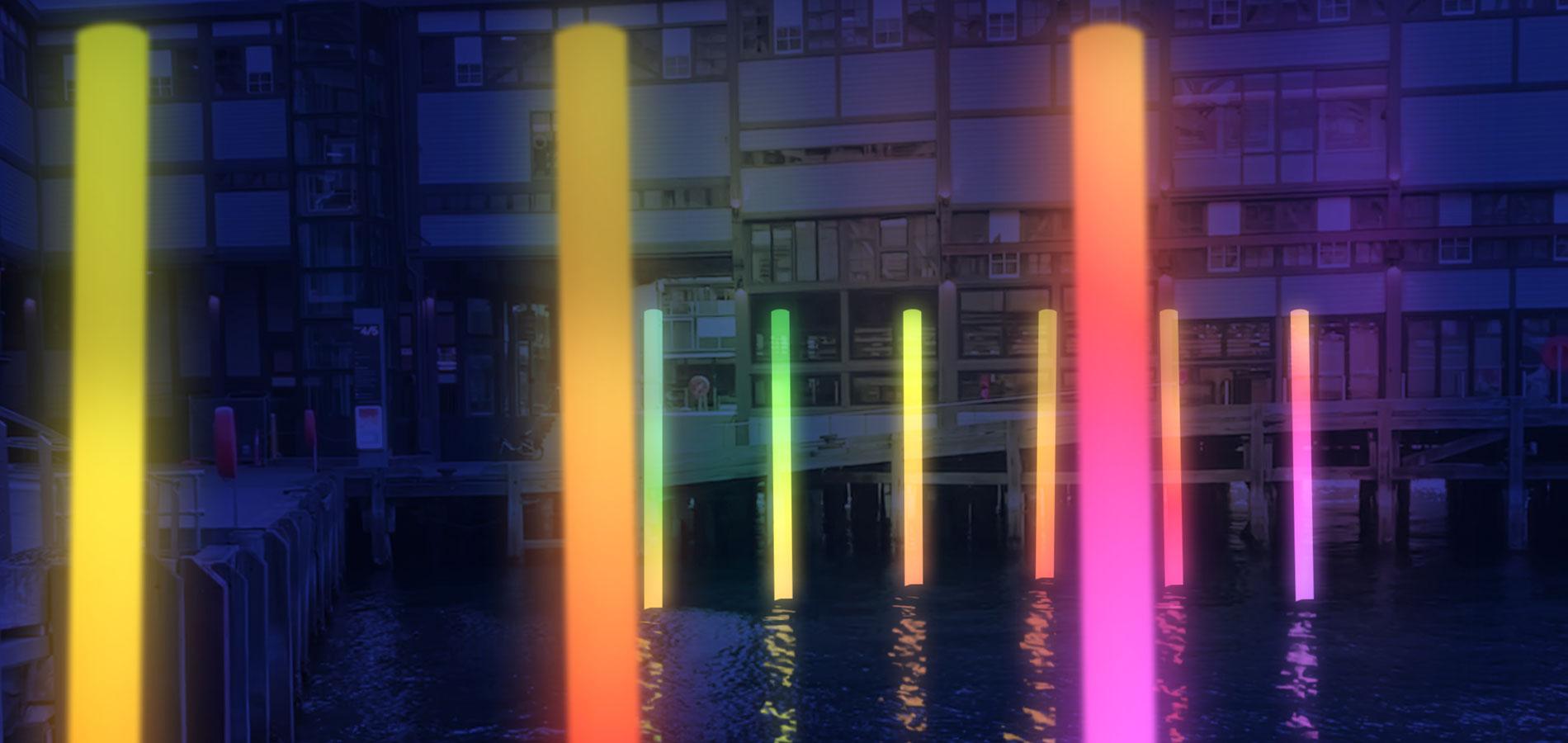 And rounding off Walsh Bay installations is Monad. Projected onto a mist of water from a series of jets, Monad floats as a 3D display mid-air. These awe-inspiring technical marvel help conjure a sense of wonder at nature and the ongoing rhythm of the universe.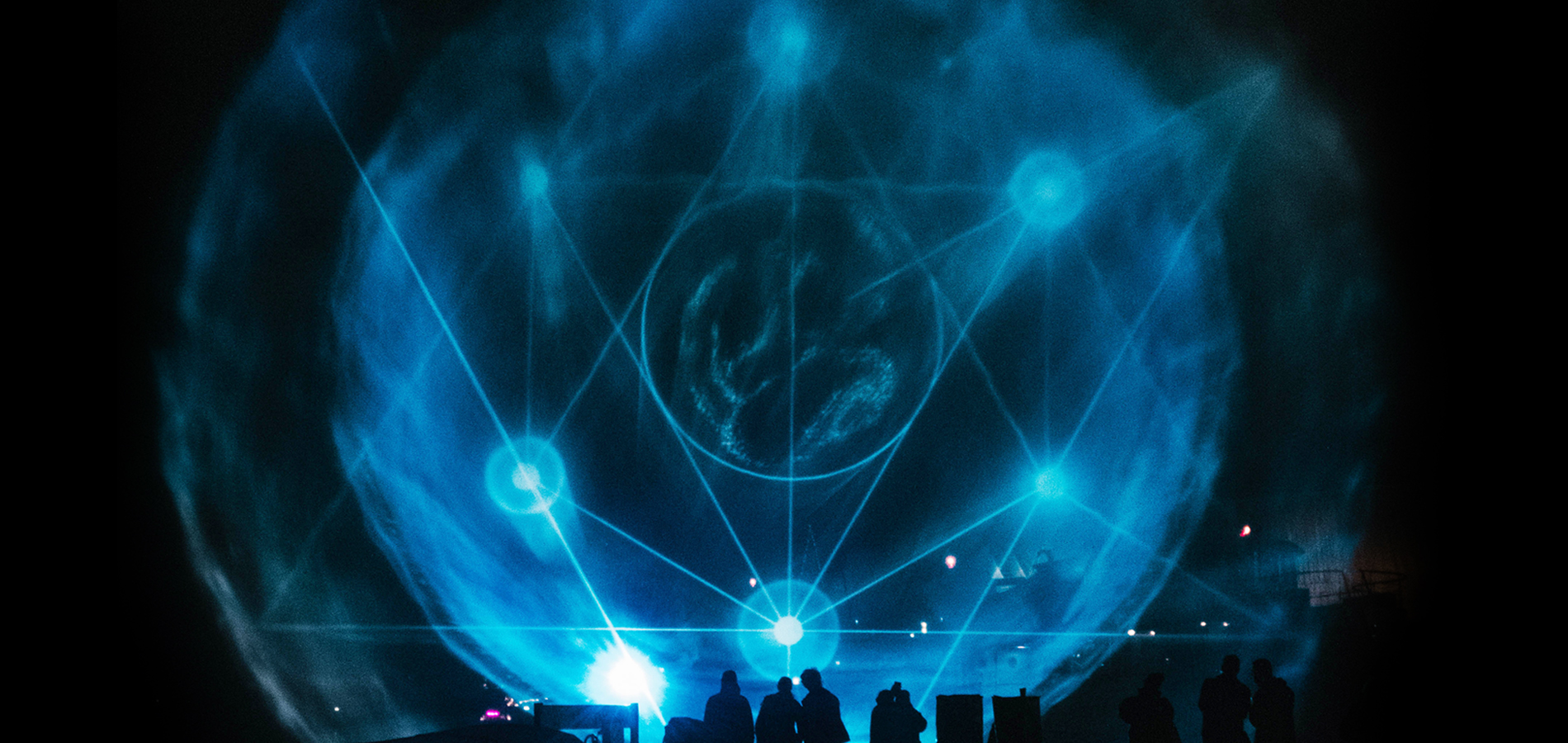 The Rocks
Afterwards, stroll on over to the awe-inspiring Waterfall at The Rocks, outside the ASN Clock Tower. This 20-metre cascade coming from mid-air offers a sanctuary in the middle of Vivid Sydney to reflect on the raw power of nature.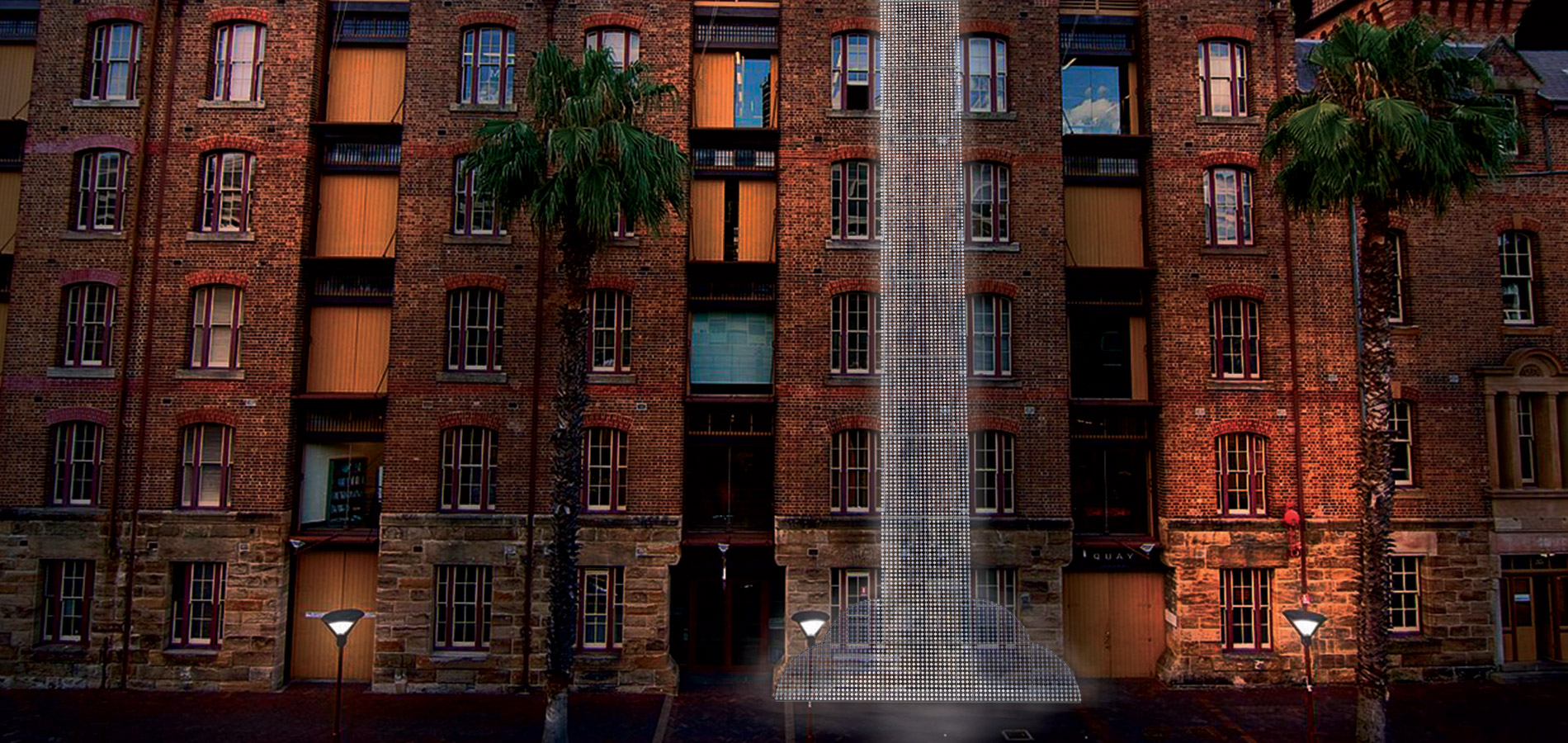 Look at you go! You brought your unique energy to Vivid Sydney. Add this itinerary to our interactive map by logging into MyVivid and clicking the heart.
Light your path
Use the link below to access your Augmented Reality Cruisy Itinerary when you get to Barangaroo to charge your mood through Vivid Sydney.