Vivid Sydney, For Your Adventurous Mood
Hello there festival-goer. Welcome to MoodUP by LG, the perfect way to personalise your Vivid Sydney experience. From the curious to the chilled, the adventurous to the creative, MoodUP by LG celebrates our relationship with colour.
Arrived before taking MoodUP by LG Quiz? Explore where your mood will take you and find your ultimate Vivid Sydney itinerary at vividsydneyquiz.moodupbylg.com.au. Be sure to illuminate your path forward – save your itinerary to MyVivid, or view your Augmented Reality itinerary on your smart phone.
Your MoodUP by LG is Adventurous.
You're ready to take on exciting challenges, new experiences and push out that comfort zone a little. Prepared to uncover and discover, we love that you're open to creating stories and embracing new ways of seeing.
Fly above snowcapped mountains, watch the ice melt beneath your feet, journey through a framework of light and bounce through an inflatable labyrinth. It's all one big adventure mapped out for you at Vivid Sydney.
Barangaroo
We're sticking around Barangaroo Headland for the majority of our adventure, with loads of Light installations dotted around the Reserve and in the Cutaway. Start off with The Last Ocean – it's hard to miss, as Vivid Sydney's biggest Light installation to date!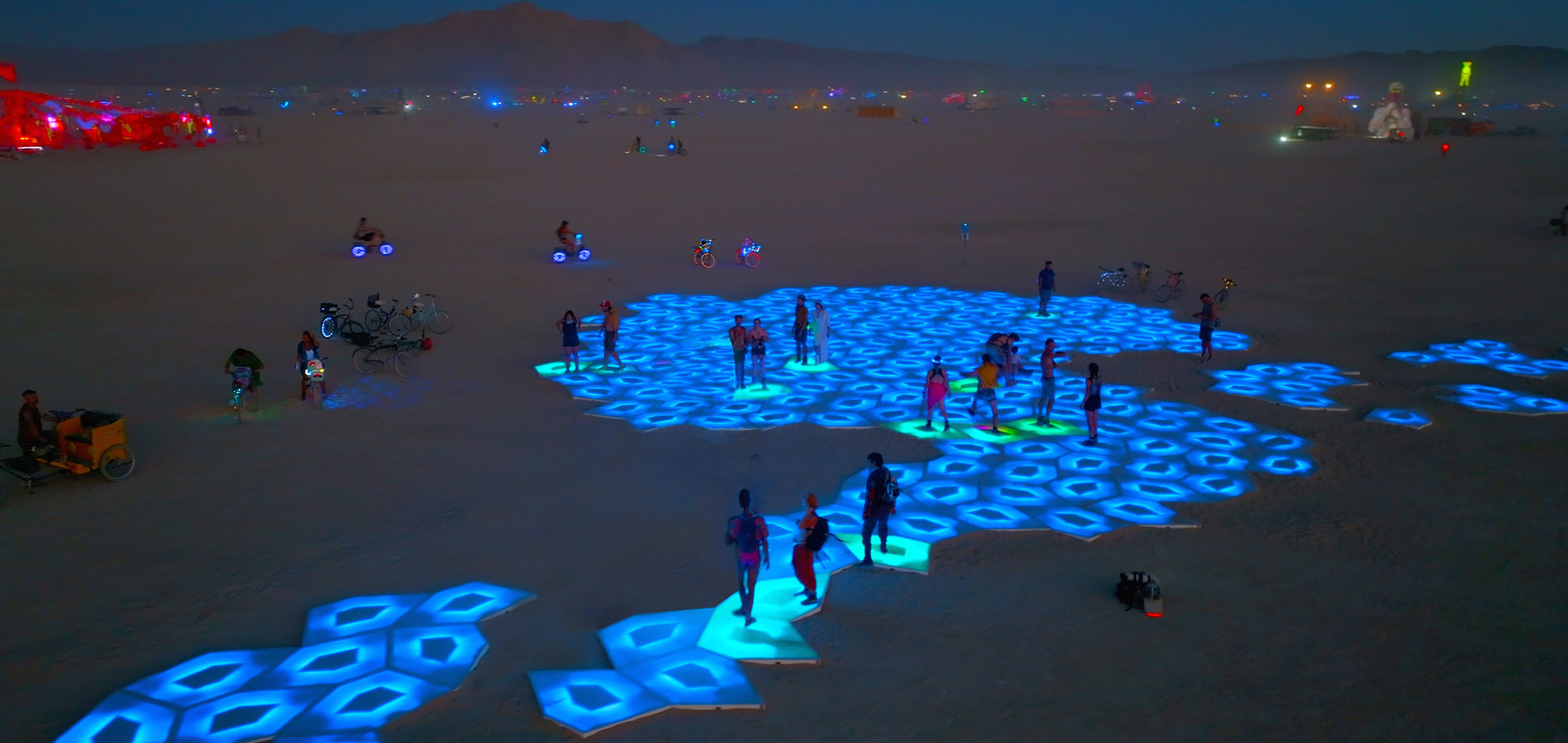 This tessellated 'ice sheet' by American artist Jen Lewin is made of reclaimed ocean plastic, offering a chance to step onto Antarctica's icy wonderland without harming it. Your movements upon the artworks will stir the seas, causing them to splash up and shift the ice's colour and shape under your feet!
Next up, head to The Cutaway for Vivid House, a free immersive 360° video and sound experience through four awe-inspiring artworks of adventure. Head on a hyper-real journey across Australia's mountain peaks, verdant valleys and more. Marvel at the beautiful resilience of corals. Experience oceanic photography like never before. And take a psychedelic trip through Sydney's hidden coves.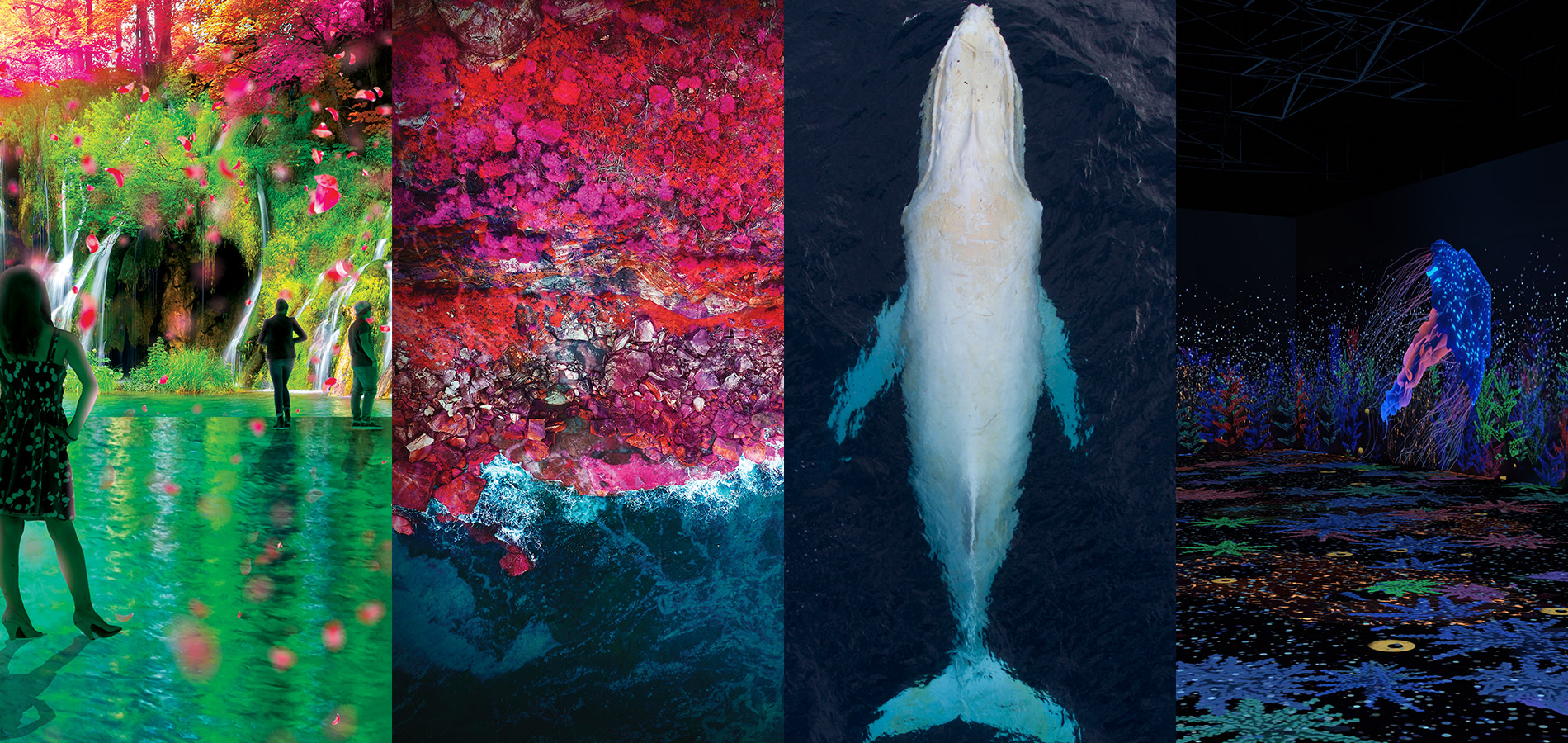 After travelling across land, sea and sky, you've probably worked up an appetite. Set alongside Vivid House's immersive splendour is Vivid Fire Kitchen, a hub for flame-fuelled festivities every night of the festival. Catch a free cooking demonstration from local and internationally-acclaimed pitmasters, and sate your hunger with a line-up of street food heroes, trailblazing restaurants and innovative dining concepts.
Darling Harbour
Once you've felt the heat, it's time to head towards Tumbalong Park – but be sure to stop at The Tunnel along the way to Barangaroo. Most adventures are about the journey, not the destination, and The Tunnel is a trip in itself, steered by your fellow Vivid Sydney spectators.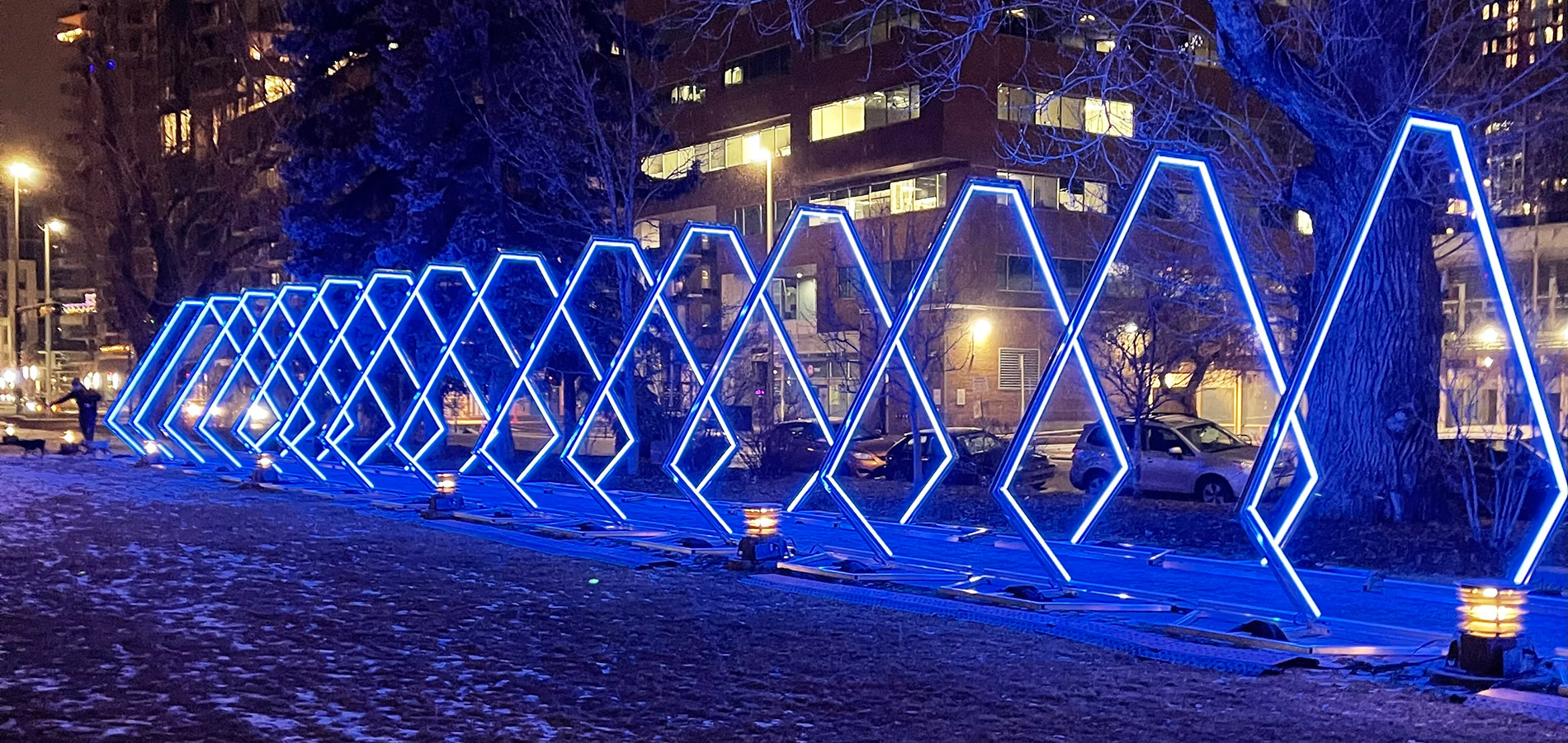 Travel through an open hallway made of 16 otherworldly, space-age structures, controlled by 'Pilots' - those watching from a nearby console. Each journey is unique, as each Pilot has complete control over the soundscape and 8,000+ LEDs, creating a one-of-a-kind experience.
Over at Tumbalong Park in Darling Harbour, a large inflatable labyrinth is calling your name. Aperture is a world of sculpted walls, peepholes and framed openings filled with surprises. Inspired by NSW's many natural wonders that have been shaped by the eroding effects of wind, water and time (think the Jenolan Caves, the Three Sisters, the Figure Eight pools). It invites you to look through the cracks formed and see anew.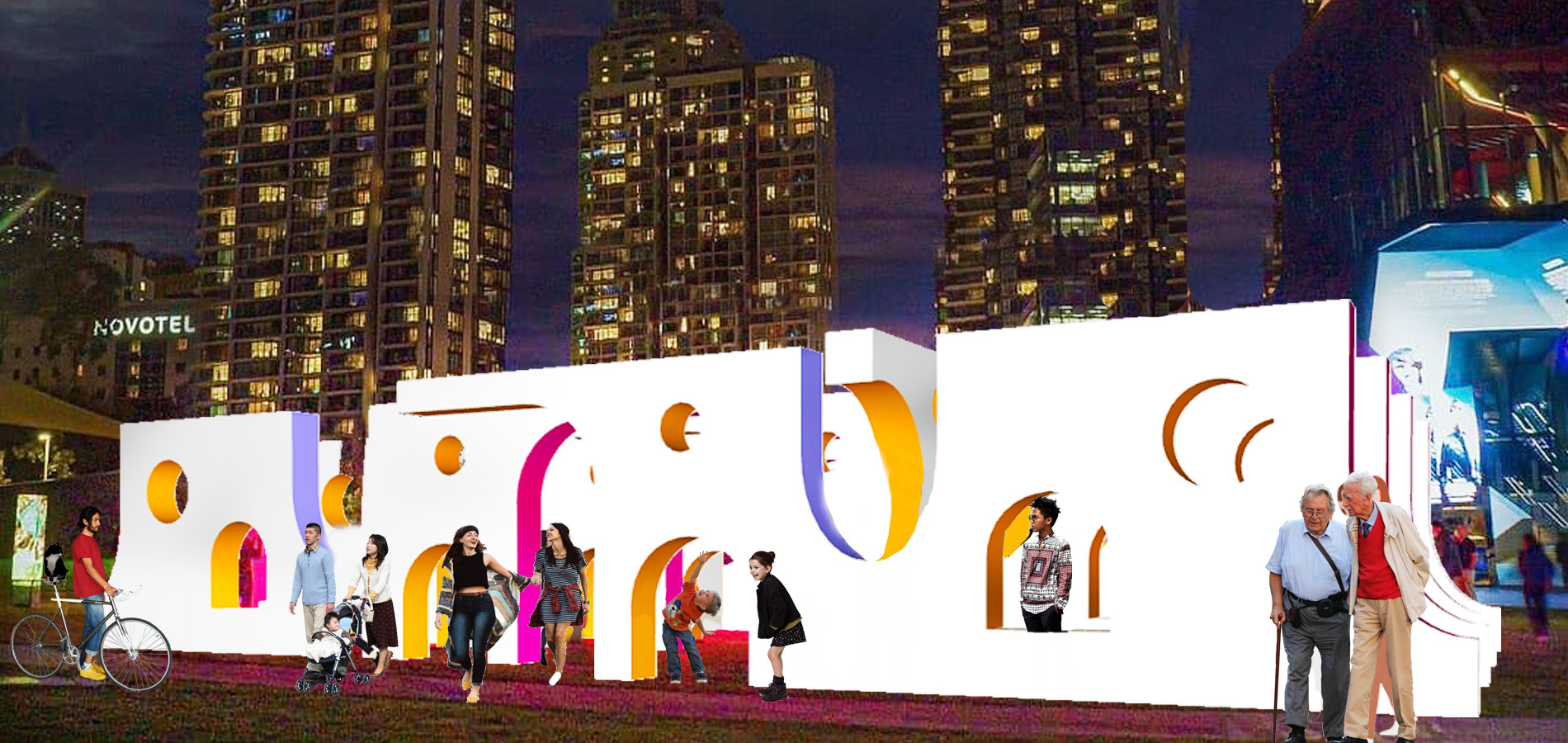 And once you're done exploring, follow the tunes to Tumbalong Nights, a FREE stage in the heart of the Vivid Light Walk. Each night of Vivid Sydney you'll hear great tracks, an all-star line-up spanning Africa to Arnhem Land on Thursdays to Saturday (plus Sunday 11 June) and with local DJs keeping the vibes high Sunday to Wednesday. Will you boogie to Sunshine and Disco Faith Choir, sway all night to Hatchie, or catch the monumental Yothu Yindi?
Look at you go! You brought your unique energy to Vivid Sydney. Add this itinerary to our interactive map by logging into MyVivid and clicking the heart.
Light your path
Use the link below to access your Augmented Reality Adventurous Itinerary when you get to Barangaroo to charge your mood through Vivid Sydney.