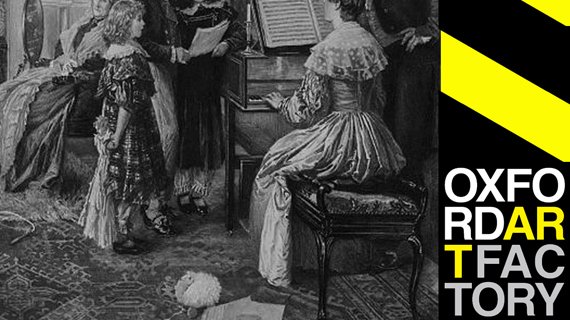 Location:
Oxford Art Factory, 38-46 Oxford Street, Darlinghurst NSW 2010
The Oxford Art Factory (OAF) is a two room, multifunctional venue that has re-shaped entertainment in Sydney. Inspired by Andy Warhol's Factory in New York during the 60's, the venue creates a cultural focal point for international and local artists, providing them with a world-class platform from which to showcase their talents to an estimated weekly audience of over 5,000 people.
Conceived in 2005 by Mark Gerber, the enterprise came about from a desire to create a totally unique and individual live music and art space. At that time there was an overabundance of super-clubs and nightclubs that provided little-to-no variety, nor any outlet for live music and the arts within the CBD.
The concept of the Oxford Art Factory has taken art out of the confines of the gallery space and launched it into the live music and bar scene. This unique approach explains the continued success of the venue.
In its 7 years of operation the Oxford Art Factory has seen many illustrious artists from all over Australia and the globe perform, paint and speak inside its unique confines. From Jack White to Diplo, Mark Ronson to Brian Jonestown Massacre, Ghostface Killah and MF Doom to Courtney Barnett and Sky Ferreira. Our walls adorned with the art of Mr Brainwash and Ben Frost, the Gallery Bar walls coated with Kid Zoom (aka Ian Strange) Anthony Lister and Michael Peck. Our unique OAF Glass Cube hosting the very best local and international performance artists on a weekly basis as a part of our "Free Fall" Performing Art Program.
It was, and still forms the major basis of our view that exposure and interaction with the arts is the way forward for the wellbeing of the City of Sydney's day and night cultures.
Without the arts there is no culture.
The Oxford Art Factory is very pleased to be a part of the 2015 Sydney Vivid Festival. We hope our involvement further develops the unique experience that Vivid provides to people of Sydney.