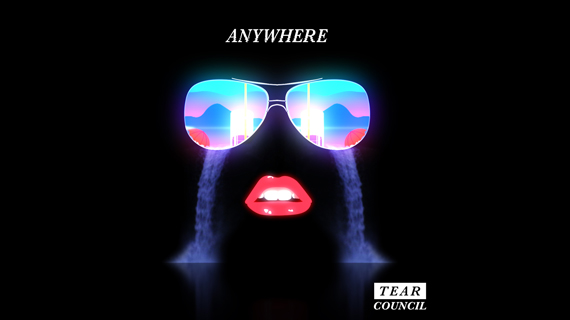 Location:
Oxford Art Factory, 38-46 Oxford Street, Darlinghurst NSW 2010
'Anywhere' is the debut single from a new project out of Sydney called Tear Council, which is made up of Matt Van Schie (of Van She & Du Tonc) and Michael Di Francesco, aka Touch Sensitive.
'Anywhere' coasts along through steady arrangements of smooth, synthy, lo-fi grooves while Matt Van Schie's all too distinctive voice holds you in a warm nostalgic embrace.
Almost like a brief, "comeback" introduction, the combination of a repetitive handsnap, a classic Touch Sensitive-esque bassline, fluctuating melodies and a hollow vocal very quickly fill the near-empty sonic hole; instantly paying homage to Van She's heyday as well as both of the members' respective projects that they've been working with in more recent times.
Picking up a little speed yet maintaining that lethargic, resonant vocal we used to hear quite a lot of, 'Anywhere' ultimately surfs a coastal groove, as it's short, detailed lifespan and carefree lyricism employ a cruisey character with absolutely no concept of urgency.
Although reminiscent through its amalgamation of the duo's past and present artistry, 'Anywhere' is simultaneously refreshing, as its balance of such influences have created the older, wiser brother of Van She.