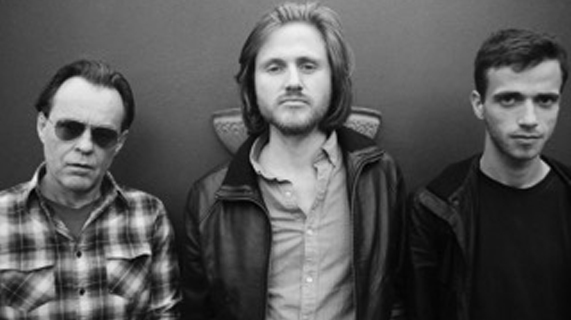 Location:
Oxford Art Factory, 38-46 Oxford Street, Darlinghurst NSW 2010
A crafty producer and a measure of serendipity brought three strangers together in 2014. Songwriters Simon Relf, Marcus Gordon and Terry Serio shared and played each other's songs in Gordon's living room across 2014. Relf, Gordon and Serio eventually approached Tony Buchen, the Sydney based producer who first suggested they meet…
The three incredibly divergent voices made for one of the most unlikely collaborations Buchen could have possibly imagined – the sound they created felt like tone-films with distinct characters and plots, rather than traditional
songs. He immediately embarked on recording an album - all live around 6 microphones for voices and guitars. No demos were necessary.
And so was born Oh Reach. On June 3rd, Vivid Sydney are hosting Oh Reach's debut concert which will mark the launch of their debut single 'The Girl in the Yellow Dress'. The performance will feature the trio backed by a band of collaborators. In addition the bill will host support performances by Oh Reach's respective projects; Terry Serio's Ministry of Truth, the Tambourine Girls and Spookyland.