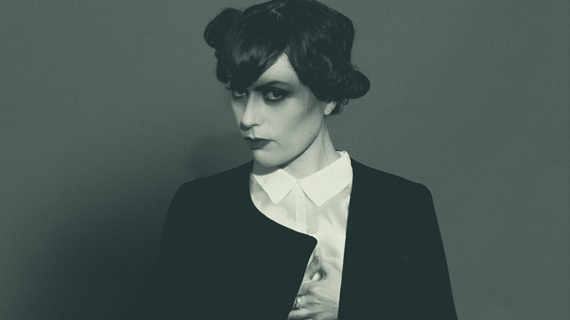 Location:
The Basement, 29 Reiby Place, Circular Quay NSW 2000
Jane Tyrrell brings her utterly compelling live show back to the stage for a special performance at Vivid Sydney on June 5.
Tyrrell is a dynamic vocalist, songwriter and performer and a multi-faceted artist whose disciplines include visual art, art direction and design. Her cinematic songwriting draws upon these distinct areas of expertise with a strong emphasis on the link between visual and aural imagery, a refreshing approach to musical tone and texture.
Tyrrell is accomplished performer whose passion and adventurousness across a range of genres has seen her on stage with acts such as Firekites, Horrorshow, Urthboy and The Herd. Her debut album, Echoes In The Aviary was released to critical acclaim last year. It's a bold and accomplished first offering and a testament to her inspired artistic vision.
This special performance is not to be missed.
"Powerful and effortless, Tyrrell's voice is the hero"- Rolling Stone
"One of the most accomplished and beautiful local releases you'll hear in a long time."
Double J - Album Of The Week
"A soaring, complex and nuanced album...that cements Tyrrell's importance in Australian music"
The Australian
"...A completely assured and pristine debut"
The Brag - Indie Album Of The Week
"There are moments of piercing ecstasy, quiet introspec-tion and run-to-the-dance-floor dynamism. A mighty achievement." The Music
"...A rich, compelling first release by Tyrrell, which will no doubt captivate you on the first listen and cement herself in the Australian music scene as a great solo musician." Half Baked Music