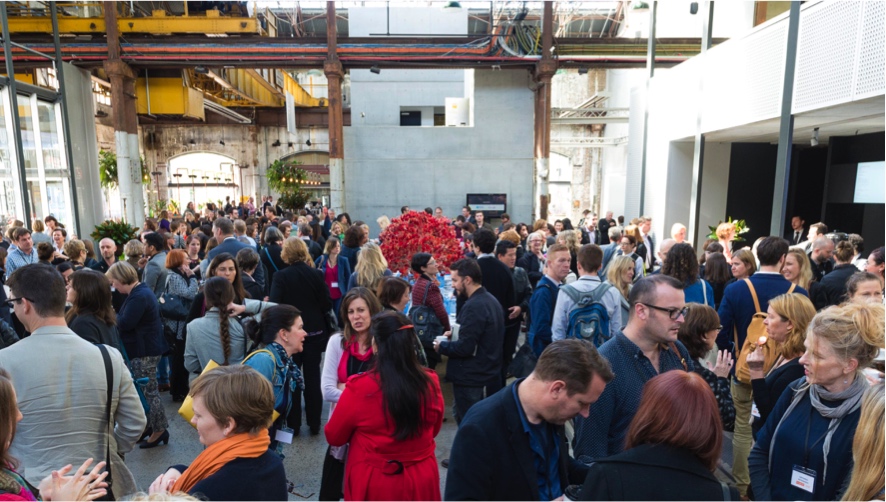 Location:
483 George Street, Sydney, NSW 2000
Join the Creative Revolution! Hundreds of creative leaders, tech pioneers and disruptive entrepreneurs from around the globe will once again gather at REMIX Sydney to explore the intersection of culture, technology and entrepreneurship.
WHAT IS REMIX?
REMIX Sydney is part of a series of summits taking place in leading creative capitals including London, New York and Dubai investigating the big ideas shaping the creative economy, creative cities and culture. Previous contributors include Mike Bloomberg, 108th Mayor of New York, Glenn D. Lowry, Director, MoMA, Adam Williams, Managing Director, Spotify and Louise Herron, CEO, Sydney Opera House. Summit partners include Google, Bloomberg, Mindshare, VICE, Time Out and The Guardian.
WHERE IS REMIX TAKING PLACE?
Held at Sydney Town Hall, 2-3 June 2015. 
WHAT SHOULD YOU EXPECT AS A DELEGATE?
Whether you're looking for fresh inspiration or you have ideas you want to share, REMIX Sydney provides the perfect forum for creatives and companies from different sectors to exchange insights and work together. An extensive social and networking programme curated by Time Out exists alongside the event to facilitate conversations between attendees including delegate receptions and our Ideas Brewery.
WHAT DO PEOPLE SAY ABOUT REMIX?
"Hundreds of people eager to learn how culture, technology and entrepreneurship oppose, attract or mesh together and create business value" Huffington Post
WHO IS SPEAKING?
Be inspired by 75 creative pioneers including:
- Karen Stocks, Managing Director, Twitter 
- Elizabeth Ann Macgregor OBE, Director, MCA
- Ian McClelland, Managing Director, The Guardian Australia
- Katrina Sedgwick, Director, ACMI
- Helen Souness, Managing Director, Etsy
- Kim McKay AO, Director & CEO, Australian Museum
- Katie Rigg-Smith, CEO, Mindshare Australasia
- Ed Harrison, CEO, Yahoo!7
- Michael Brand, Director, Art Gallery of New South Wales
- Seb Chan, Director of Digital & Emerging Media, Smithsonian, Cooper-Hewitt Smithsonian Design Museum
- Royce Akers, Editor, VICE
- Rish Mitra, CEO & Co-Founder, Blippar
- Riley Batchelor, Regional Director, General Assembly, Asia-Pacific
http://www.remixsummits.com/syd