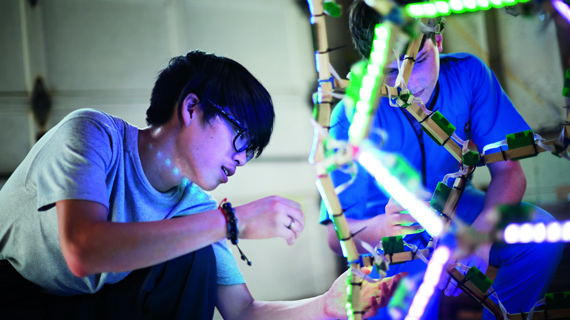 Location:
Vivid Ideas Exchange, Museum of Contemporary Art, Australia, Level 6 Terrace Entrance (Circular Quay West Side), Sydney NSW 2000
Vivid Sydney is a mesmerising artistic and creative festival that inspires millions of Australians and tourists every year.
Behind the scenes are digital designers and programmers, many of whom use Intel technology to create the spectacular festival of lights and ideas.
Learn how to create your very own Vivid-style project using the Intel® Galileo Gen 2 development board. The workshop is aimed at students aged around 13 – 16. Parents are also welcome to attend and take part. 
Students will receive a Galileo Gen 2 development kit.
*$4 booking fee + 2.25% transaction fee applies.