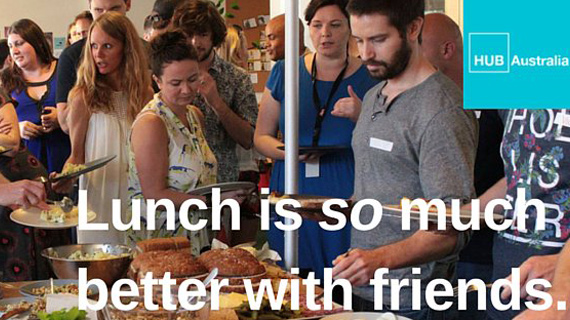 Location:
Hub Sydney, Level 2, 101 William Street, Darlinghurst
Let Hub be the light to your work day! Being a cutting-edge creative and innovative entrepreneur can be lonely work sometimes.
If you're building something amazing, working on disrupting an industry, or just getting on with the daily grind of making the world a better place from your garage, consider using a coworking office like HUB.
We aren't just a rent-a-space office. With collaborative working spaces and regular social events, Hub is somewhere you can work with other like minded people and bounce ideas off people who aren't your partner, your kids or your cat.
Hub Sydney's Free Vivid Sydney Coworking Day gives you the opportunity to:
- work from our unique coworking space in Sydney;
- participate in our enterprising and diverse community; and
- experience what innovation through collaboration can mean for you and your business.
All you need to do is book through the link provided and turn up to our coworking Clubhouse on one of the dates specified with your preferred electronic work devices, and our local team will ensure you have the full experience of what coworking at Hub is all about. You'll even be invited to join our awesome Thursday Mixed Bag Lunch or Friday evening Wine Down with our regular Hubbers!
Additionally there will be some fantastic workshops being presented at Hub Sydney as part of the Vivid Ideas program (to attend any of these you will need to book separately through the Vivid site):
- "What's Your Vivid Sydney Story?" by Digital Storytellers (Thurs 28 May, 3-5pm)
- "What they didn't teach you in school about your self-esteem" by Sean Nunan, School of Self-Esteem (Fri 29 May, 3.30 - 5pm) 
- "Corporates & entrepreneurs - apples & oranges or a fresh way to innovate?" by Jenny Vandyke, Zumbara Consulting (Thursday June 4, 9-11am)
- "Understanding your audience (in the digital world)" by Mike Hagley, Fresh Egg Australia (Friday June 5, 4-5pm)
Any questions, contact us on sydney@hubaustralia.com. We look forward to you coworking with us during Vivid Sydney! The Hub Sydney team.