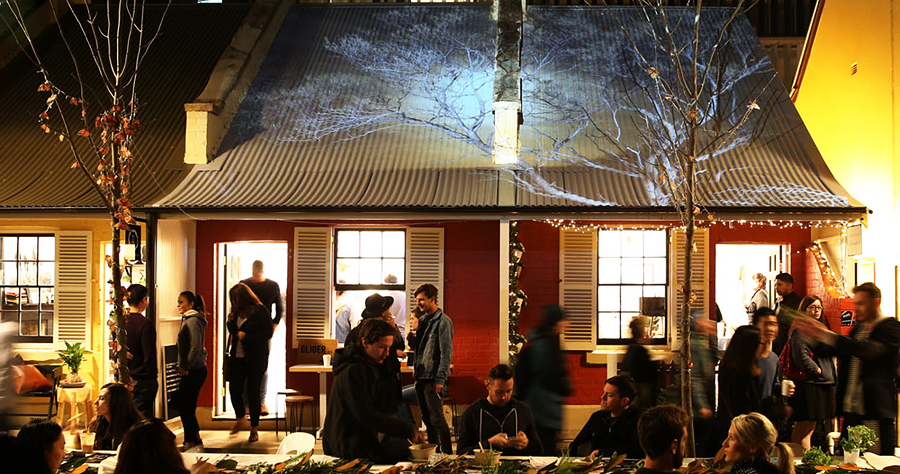 When:
02 Jun 2016
18:00 - 20:00
02 Jun 2016
20:00 - 22:00
04 Jun 2016
13:00 - 16:00
Location:
Kensington Street, Chippendale
Join us for three exciting events as the Chippendale New World Art Prize takes over Kensington Street, Chippendale.
Explore Sydney's thriving cultural hub and absorb astonishing local creative talents over three days.
The fourth annual Chippendale New World Art Prize Finalist Exhibition Opening takes place over at The Old Rum Store, the Kensington Contemporary galleries, and Kensington Street's charming Federation terraces.
Join us from 6PM to view and engage with artists and creatives' inventive interpretations of the theme, 'spirit'.
In Sydney's downtown, Chippendale glows through the smoke and fog to illuminate a new age, and it is this spirit of both people and place burning brightly together that we will see in the 2016 creations.
Our judges, Dr Stanley Quek, the former Chairman of Frasers Property Australia, current Executive Chairman of Greencliff Pty Ltd and the prizes benefactor; Wayne Tunnicliffe, head curator of Australian art at the Art Gallery of NSW; Pat Corrigan, the renowned Australian art collector and arts philanthropist; and Janet Laurence, internationally celebrated Australian artist, will award one exceptional artist a three month residency at the Arte Studio Ginestrelle on Mount Subasio in Assisi, Italy, worth $10,000.
The opening night will also feature the announcement of the runners up, the all-important People's Choice Award, and captivating speeches from our outstanding judges.
The Chippendale Creative Precinct invites you to join us for an exclusive culinary journey up the Mekong, as we celebrate the Chippendale New World Art Prize and its winner with a Banquet Dinner on Thursday 2 June, 8PM – Late, at Kensington Street, Chippendale's latest culinary venture, Mekong
Enjoy tantalising Indochine cuisine, skillfully created by internationally acclaimed chef Tiw Rakarin, as you engage with special guest speakers our distinguished judges including Dr. Stanley Quek, and the winner of the Chippendale New World Art Prize. 
Join us for a special edition of our Explore Chippendale Walking Tour and lunch on Saturday 4 June from 1 – 4PM, as we feast, walk and talk through Kensington Street with esteemed guests and cultural commentators.
Engage with the fourth annual Chippendale New World Art Prize finalists and their exquisite works, followed by a tantalising lunch in Spice Alley, Kensington Street, to replenish our minds, bodies, and souls
The Chippendale New World Art Prize and surrounding events are presented by Destination Chippendale and Chippendale Creative Precinct. Supported by Greencliff Realty.
Immerse yourself in Sydney's thriving art, food, and lifestyle precinct on Kensington Street.
This event is presented by Chippendale Creative Precinct.