2018: Vivid Sydney Activities For Kids
16 Apr 2018
From 25 May to 16 June, Vivid Sydney will take over the city's most famous landmarks with a range of installations and events for the whole family.
A fascinating spectacle for all ages, discover a number of family-friendly events and fun installations to keep the little ones busy! From giant animals to virtual reality ball pits, check out some of this year's top activities and installations for kids both young and old.
A festival favourite, Lights for the Wild showcases magnificent animal light sculptures in an unforgettable experience for the whole family. During Vivid Sydney, visitors can enter the zoo through the mouth of a giant shark to discover glowing marine life and great predators of the jungle. Each of the dazzling installations also shares an important message about conservation—they symbolise the 10 species that Taronga Zoo is dedicated to saving from extinction. Lights for the Wild will show for three sessions each evening throughout the festival.
When: 25 May – 16 June
Session times: 5:30pm, 6:30pm, 7:30pm
Session duration: Approx. 2 hours
Ticket prices: $20.95 (adult), $16.95 (4 – 15 years), free (4 years and under).
Book your tickets here.
Take your kids on an early evening walk through the Royal Botanic Garden Sydney and discover beautiful light installations set to impress all ages. Follow the winding, interactive pathway of Aqueous, and watch as the panels light up beneath your feet. Inspired by the native birds of Australia and New Zealand, gather around the excitable birds at Parrot Party and watch them burst into song and light! There are many more installations to discover in the Royal Botanic Garden Sydney, including the glowing trees of the Nautilus Forest, and the rolling blue waves of He'e Nalu.
Free event. For more information, click here.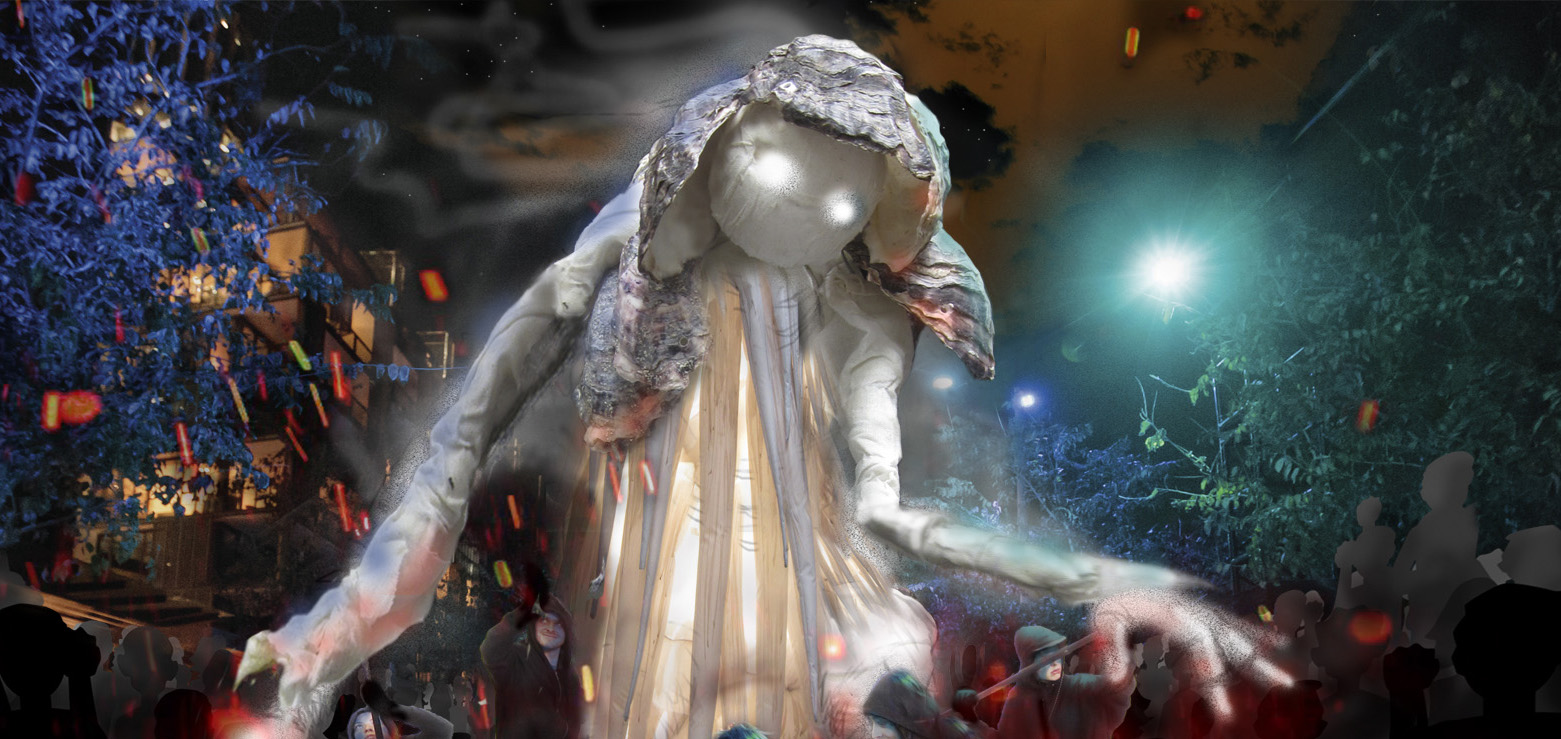 Head to Barangaroo between 6pm and 9pm each night to discover a giant, luminescent puppet ambling along the promenade. This fascinating creature is operated by a team of performers, and its journey along the waterfront is accompanied by a mesmerising combination of sounds and lights. The Barangaroo precinct will glow under layers of light and sound that evoke the surrounding waterways, while the surrounding restaurants will offer family-friendly menus, and even some light-inspired dishes.
Free event. For more information, click here.
STEM & FAMILY WEEKEND, MUSEUM OF CONTEMPORARY ART AUSTRALIA
Throughout Vivid Sydney, the MCA will host a number of Vivid Ideas talks and workshops on a range of topics. The weekend of 9 and 10 June features activities that have been specially designed with younger visitors in mind. Workshop Fashtech gives kids hands-on experience with micro-computing, circuits, fashion and coding to create a unique piece of wearable art that they can take home with them. Other workshops include an introduction to creative thinking and inventing, and combining origami with technology for beautiful results.
When: Saturday 9 & Sunday 10 June
For more information on Vivid Sydney events at the MCA, click here.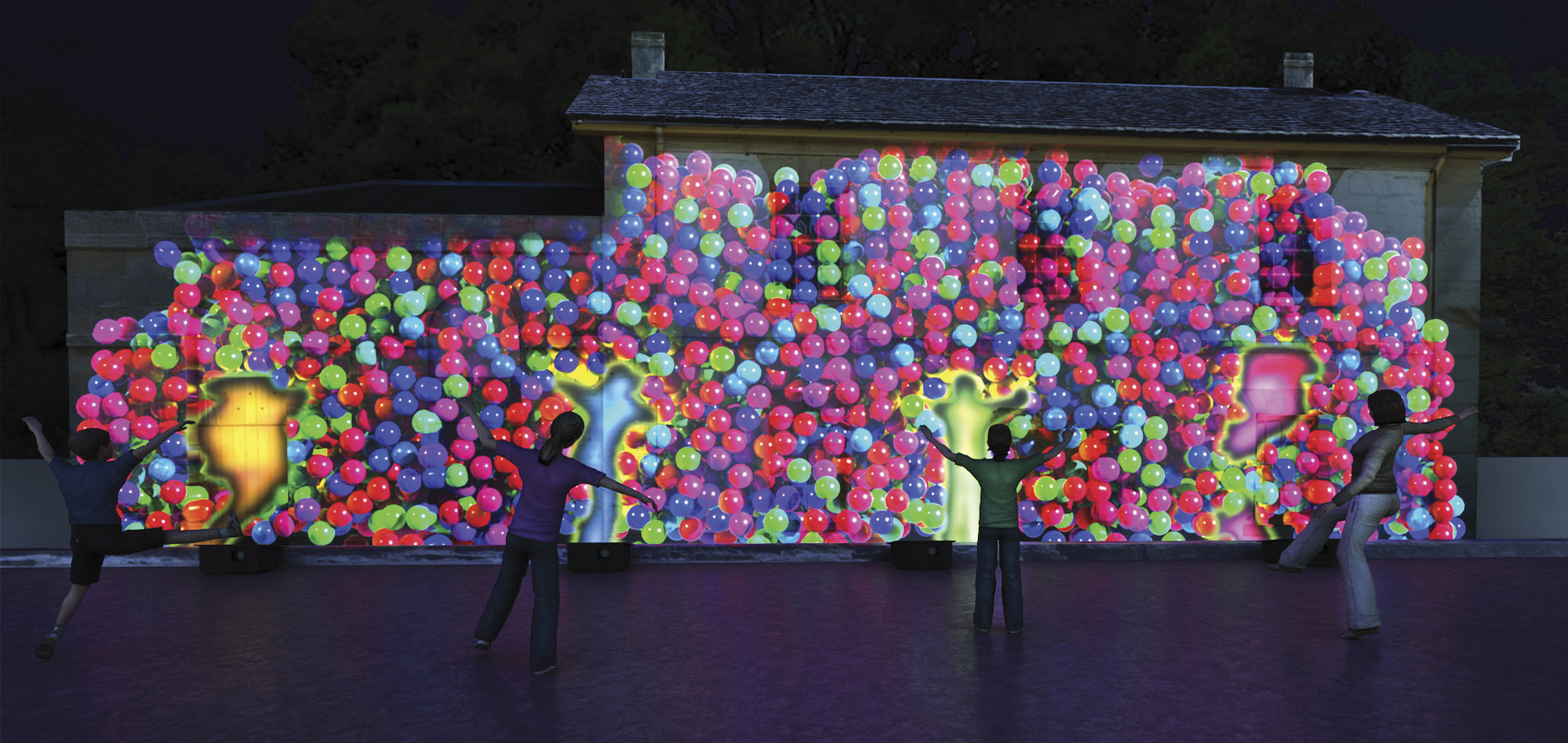 The Rocks is one of the most exciting precincts in Vivid Sydney; bring the whole family and discover a range of beautiful displays and interactive light installations. Kids will love jumping, dancing and swimming through thousands of virtual toy balls projected on the outside of Cadmans Cottage at BALLpit, while the interactive lollipops and candy canes at the Garden of Sweeties are sure to be a hit with young sugar monsters. Other treasures to discover at The Rocks include a glowing canopy of 1000 origami cranes, and a huge pufferfish whose pulsating colours and swelling body are sure to keep you and your little ones captivated.
Free event. For more information, click here.
One of Sydney's most cherished family attractions, Luna Park will glow even more brightly during Vivid Sydney. Between 25 May and 16 June, the familiar promenade and fair rides of Sydney's oldest amusement park will be splashed with colourful, patterned lights. The iconic Ferris Wheel has also been fitted with hundreds of extra lights, which means Luna Park will shine brighter than ever during Vivid Sydney 2018.
When: Sunday - Thursday 6pm - 10pm
Friday and Saturday - 6pm - 11pm
Free event. Ride passes available for purchase. For more information, click here.
Discover more this year at Vivid Sydney 2018. Sign up to My Vivid and download the app on iOS and Android now to start planning your Vivid Sydney itinerary today.